Enjoying the Internet on your TV
Kristen is a former copywriter for Crutchfield. She wrote copy for both the web and catalog, covering a variety of home A/V products that included speakers, camcorders, and Blu-ray players. She also wrote a number articles and blog posts for the Crutchfield Know Zone.
More from Kristen Schaub
Heads up!
Welcome to this article from the Crutchfield archives. Have fun reading it, but be aware that the information may be outdated and links may be broken.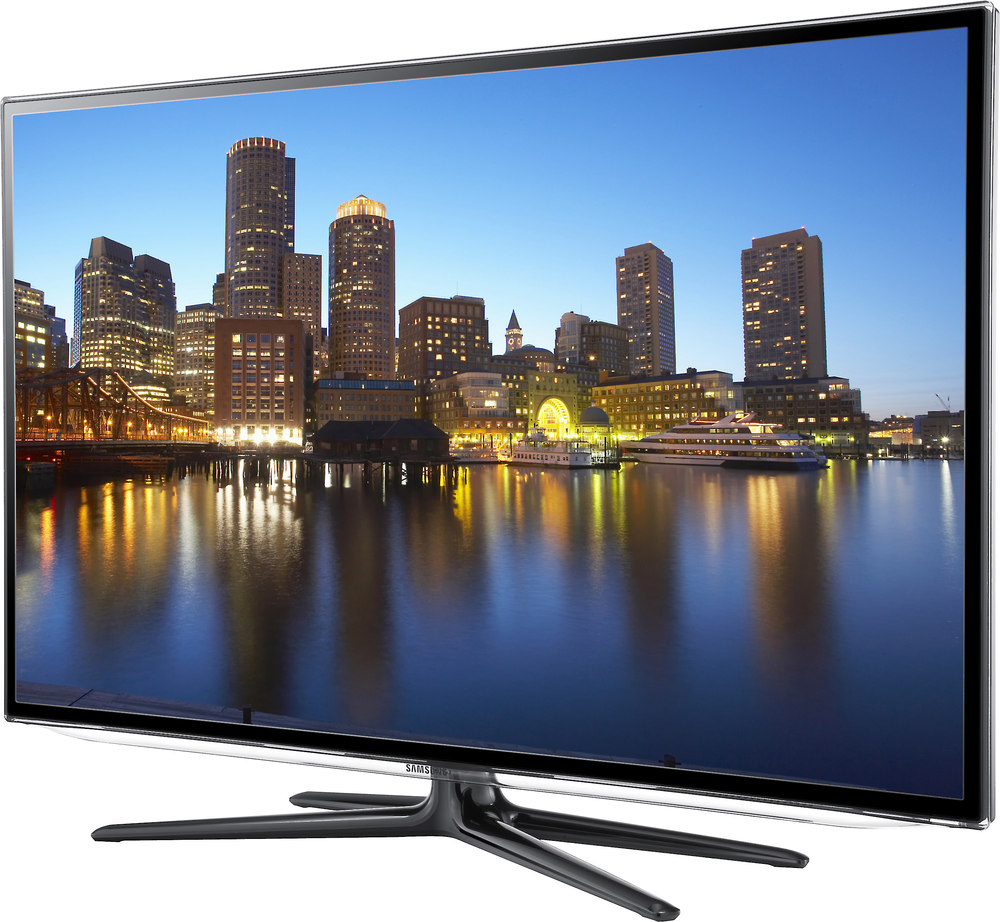 Smart TVs offer a full built-in browser, in addition to easy access to services like Netflix and Pandora.
Ever sat on your couch watching TV and wondering where you've seen that actor before? Or perhaps you have a membership to Netflix® or Hulu®, and wish you could watch movies instantly on the biggest screen in your house. Better yet, maybe you'd like to enjoy your favorite Internet radio service in a room other than where your computer is located.
With the right kind of "connected" home A/V gear, you can access online content right from your TV without having to get off the couch. Only higher-end "smart" TVs offer a full Internet browser, but most manufacturers usually offer Internet-ready gear with more than enough options to keep you entertained. See our section on what you can expect for more information. Here are just a few of the services you might see — again, they'll tend to vary by manufacturer and model:
News, weather, and more.

Find out who that actor is in the show you're watching, check out the latest news stories, see the latest score of your favorite sports team's game, or find out what weather is in store for your town — on your time, not on the news station's. You won't even have to turn on your computer.

Netflix and Hulu movie services.

Choose a movie or TV show that you want to watch instantly, without searching for a disc or driving to the video store. Movie night with the family has never been so easy.

YouTube™ videos.

A number of TVs and Blu-ray players give you access to YouTube right from your TV. View family videos that were posted of your niece and nephew's last school play, or rewatch your favorite viral videos with friends and family.

PANDORA® Internet radio, Rhapsody®, and Slacker® music services.

You may have experienced PANDORA's or Slacker's custom music stations online, or perhaps you pay for a subscription to Rhapsody's music service already. With these services on your TV, you won't have to leave your couch to find new music within your musical tastes, or listen to some of your favorites.

Internet radio.

Tune in to your favorite broadcaster's account of your hometown sports team's game, or expand your musical horizons by listening to radio from different countries around the world. Internet radio gives you thousands of station choices so you'll never get bored.

Facebook®, Twitter®, and other social media sites.

Wonder what your friends are up to now? With access to Facebook and Twitter you can find out without leaving the comfort of your couch.
What you'll need
To start off with, you're going to need a home network. Most people opt for a wireless home network, because they can connect their gear anywhere without worrying about running cables. If wireless isn't and option for you, then you'll need to set up a wired system. Check out our article on creating a home network for information on how to set one up.
Next, you'll need to make sure that your computer is connected to your network. If you're not sure how to do this, then check with your computer's operating system guide. If you're connecting your computer to a wireless network, then you can generally find this information in the settings menu.

An Internet-ready Blu-ray player is an easy way to add music and movie streaming to your home entertainment system.
And of course, you'll need a device capable of connecting to the Internet and accessing the services you want. There are a growing number of smart and Internet-ready TVs, Blu-ray players, and game consoles that can stream online movies and music, and access news and social media services. You can also find home theater receivers and network music players to play Internet radio and other music streaming services. Just be sure to look for devices that offer the services you want. Specifically, if you want to get Netflix or Hulu, then look for their logo. The same goes for PANDORA® or Rhapsody. Keep in mind that some services require a membership.
What you can expect (and what you can't)
Different networkable components give you different levels of Internet access. A number of higher-end smart TVs and Blu-ray players give you a fully functioning web browser very similar to the ones you'll find on computers. But other Internet-ready devices only let you check specific information, like weather, news, social media updates, and sports scores, usually by accessing "widgets" or "apps" chosen by the manufacturer.
You can check out our video on Internet-ready TVs for more information. For a specific list of which features your device offers, be sure to check the product's page on our site, on the manufacturer's site, or your owners manual.
Getting more
If you already have a bunch of movies, music, or photos stored on your computer, then you might also want to enjoy it on your TV screen or home theater system with friends and family around. Devices that are DLNA-certified allow you to access information stored on your computer over your home network. If this is something you might be interested in, then check out our article on enjoying content from your computer on your TV.