Better home audio, Tip #8: Use your Blu-ray player's advanced sound formats
Ralph Graves is one of Crutchfield's blog editors, and part of the company's social media team. He writes about home audio/video gear, specializing in Apple-related and wireless technologies. Ralph holds a master's degree in music composition, and his works have been released on various labels. He's served as product manager for an independent classical and world music label, produced several recordings, and worked extensively in public broadcasting. Since 1984 he's hosted a weekly classical music program on WTJU, and is also active as a blogger and podcaster.
More from Ralph Graves
Heads up!
Welcome to this article from the Crutchfield archives. Have fun reading it, but be aware that the information may be outdated and links may be broken.
As we noted in Better Home Audio Tip #7, sound is a vital part of modern movie-making. If you've invested in a Blu-ray player, then chances are you're serious about image quality. The good news is that Blu-ray discs contain not only far more video information than a standard DVD, but higher-definition audio as well. Your Blu-ray player can also take movie soundtracks to a higher level -- it's just a matter of connecting the player to your home theater system properly.
Tip #8: Take advantage of the latest surround sound formats from your Blu-ray player.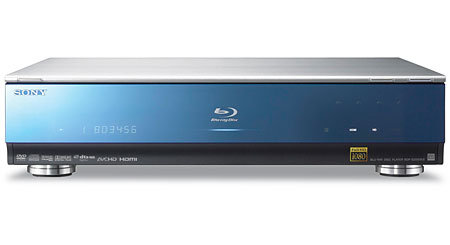 Many Blu-ray discs boast high-resolution surround sound from two new formats, Dolby® TrueHD and DTS-HDT Master Audio. These formats provide ultra-detailed audio that rivals the original studio sound. If you've got a full surround sound system, you'll be impressed by how immersive these state-of-the-art soundtracks can be, and how much they pull you into the on-screen action. To take advantage of these formats, pay close attention to how you connect your system:
If you have a Blu-ray player with built-in decoding for Dolby TrueHD or DTS-HD Master Audio, you can connect it to your home theater receiver via HDMI or multichannel analog audio cables.
If your Blu-ray player doesn't have the necessary built-in decoding, you can pass the signal via HDMI to a receiver that can decode those formats.
For more info, see our article on choosing a Blu-ray player.
[Shop our selection of Blu-ray players.]
This post is based on the article "15 Tips for Better Sound from your Home System" by the Crutchfield Writing Team.