Internet Radio Station Review: WNYC
I've written about car audio for Crutchfield since 2003, after four years as Crutchfield Sales Advisor, and 10 years as a music teacher. I'm an avid music listener, with a real love of classical and film music. I love having a great system in my car, and I'll still match the system in my 98 Ford Ranger (may it rest in piece) up against anything else I've heard for great SQ. I attended West Virginia University, where I received a Master's Degree in Music Performance and a Bachelor's Degree in History. Let's Go Mountaineers!
More from Ken Nail
Heads up!
Welcome to this article from the Crutchfield archives. Have fun reading it, but be aware that the information may be outdated and links may be broken.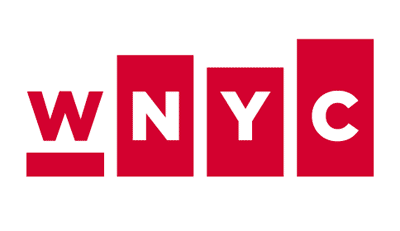 New York City — America's cultural and intellectual capital. If you want to be at the heart of what's going down in American arts, letters and thinking, NYC is the place to be. But if you can't be there, you can experience the next best thing by keeping your finger on the pulse of this amazing city by tuning in to WNYC public radio on the web.
WNYC is a strong voice for news and commentary. You'll hear all the usual solid public radio fare, of course — All Things Considered, Morning Edition, Marketplace (one of my favorites), plus news from the BBC and more. What sets WNYC apart from your local NPR station is their original programming and hosts.
One of my favorites, the Leonard Lopate Show, presents an fascinating assortment of guests from the arts, politics, and culture. A recent week's listening featured such diverse subjects as a talk with a film scholar about a recently-discovered film of the Abraham Lincoln Brigade during the Spanish Civil War, a look at baseball in the Dominican Republic, and an interview with Molly Ringwald.
If you've got a curious bent, you might enjoy Radiolab, a self-described location where "the boundaries blur between science, philosophy, and human experience." Recent topics ranged from the limits of human performance in ultra-endurance events, an examination of parasites, even a look at the concept of numbers. You don't need to be a geek to enjoy these well-produced programs (but it doesn't hurt).
One of the side benefits of Internet radio is that stations can use their website as a portal to more information than just their live stream. WNYC is particularly strong in this. If you don't have a chance to listen to a show live, most of WNYC's original broadcast content can be subscribed to as podcasts. A range of other archived programs are available in a listen on demand format. Two such include Concerts on Demand, a collection of historic keyboard, chamber group, and early music ensembles from The Frick Collection, and The Conversation, a discussion series about New York City issues and ideas.
Want to break up the talk with a little music? WNYC has an alternate classical music stream, Q2, from their sister classical music station, WQXR. It's a very nice blend of classical standards and new music, along with some excellent feature programs. Two I particularly like are the monthly programs Movies on the Radio, a look at film music hosted by David Garland, and Mad About Music, an interview series with Gilbert Kaplan.
Bottom Line: Whether it's news, cultural programming, or classical music, you'll find plenty to listen to on this well-rounded and satisfying station.
How To Listen:
Accessible through most wireless music players
Website: www.wnyc.org There's a Listen Live tab for all their embedded players on the homepage.
iTunes: In the iTunes Radio menu, the station's listed in the News/Talk streams folder as WNYC-FM
Windows Media: In the Internet Radio menu, the station's listed in the Public Radio folder as WNYC-FM (and usually under "Editors' Picks")