Internet Radio Station Review: Soulful Bits Radio
Ralph Graves is one of Crutchfield's blog editors, and part of the company's social media team. He writes about home audio/video gear, specializing in Apple-related and wireless technologies. Ralph holds a master's degree in music composition, and his works have been released on various labels. He's served as product manager for an independent classical and world music label, produced several recordings, and worked extensively in public broadcasting. Since 1984 he's hosted a weekly classical music program on WTJU, and is also active as a blogger and podcaster.
More from Ralph Graves
Heads up!
Welcome to this article from the Crutchfield archives. Have fun reading it, but be aware that the information may be outdated and links may be broken.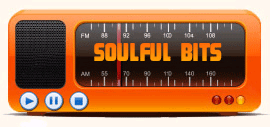 Defining a genre can be tricky. For most people, it's a case of "I'll know it when I hear it." And for Soulful Bits Radio (SBR), their ears are far different than mine. Which — since I'm always interested in sounds I haven't heard before — is a good thing.
The goal of this French Internet radio station is to play soul music — as they define it. As with jazz, the French seem to be more serious about soul and funk music than most Americans. The programmers behind SBR show a familiarity with the genre that runs deeper and broader than what's heard on most American radio stations.
Classic artists are well-represented, although there's virtually no Motown to be heard. Instead of the overly-familiar tracks from Supremes or Smokey Robinson, SBR plays songs by Betty Wright, the Sapphires, and David Ruffin. James Brown gets played, but with deep album cuts instead of his hit singles. Straight up (if slightly obscure) 60's/70's artists like Bobby and James Purify, Inez and Charlie Foxx, and the Groove Merchants get regular airplay, keeping the oldies portion of the mix sounding fresh.
And SBR also brings in other classic artists that might seem like surprising choices, such as Sam Cooke, Sarah Vaughan, and Nina Simone. Yet their tracks (such as Simone's "Funkier than a Mosquito's Tweeter") fit in perfectly with the overall groove SBR's laying down.
SBR also plays some current artists, such as Amy Winehouse and Aloe Blacc, and retro-funkers Orgone. Other artists, such as Miles Bonney, Can, and even the Atlanta Rhythm Section make the cut as long as the track has that soulful sound as defined by SBR.
There's also a fair amount of instrumental tracks, both from older and newer artists. Moses Dillard rubs shoulders with Quantic and his Combo Barbaro and Andy Lewis. And SBR has an international flavor that would never appear in an American radio station, playing everyone from the Nextmen from the UK to South African singer Letta Mbulu.
If you understand that there's more to soul and funk than Motown, then SBR may be the station for you. The overall sound is mid- to uptempo, smooth, and funky with just enough ballads thrown in to keep you on an even keel. There's no DJ or commercials to break the groove. Just one great soul track after another.
Trés bien, Soulful Bits Radio!
How To Listen:
Accessible through most wireless music players
Website: www.soulfulbits.com NOTE: the website is in French, but if you go through a search engine, you can usually choose a translated display. The site has links to open the stream in Windows Media, iTunes, and Winamp
iTunes: In the iTunes Radio menu, the station's listed in the R&B / Soul folder as Soulful Bits