iOS and Android apps available for Squeezebox
I edit the home A/V and pro audio articles on Crutchfield.com. It's a cool gig for a guy who's been seriously into audio since way before 1974. I started buying records, guitars, and gear with the money I made mowing lawns and delivering newspapers. Now the way I earn my money has changed for the better, but where it goes hasn't changed too much. Just give me the proverbial three chords and the truth. I'll do my best to help you feel it, too.
More from Jim Richardson
Heads up!
Welcome to this article from the Crutchfield archives. Have fun reading it, but be aware that the information may be outdated and links may be broken.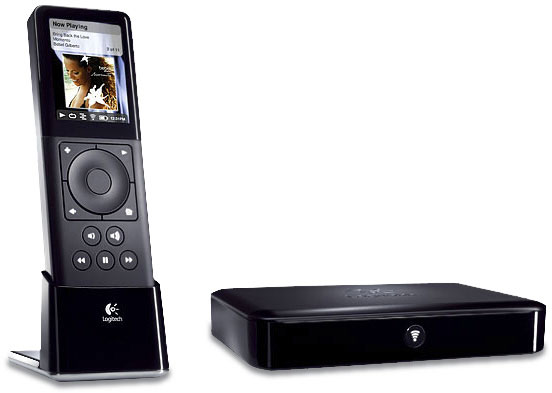 I love my Logitech Squeezebox Duet. I've tried a bunch of different network music players, and I keep coming back to this one. It even plays my 96 kHz/24-bitHD Tracks. That's more than I can say for Sonos or Apple TV®, though there's a lot to like about both of those alternatives.
The only thing I didn't like about the Squeezebox was the relatively awkward remote control that comes with it. Well, now I'm happy to relay the news that there are nice new Squeezebox controller apps for iOS and Android devices. I tried the iPhone® app, and found it far more user friendly than the Squeezebox remote.
The Squeezebox remote has a 1.5" x 2" screen that's very hard to read in a brightly lit room, even with the screen brightness set to maximum. Compare that to a 2" x 3" iPhone® screen, which is much easier to read, even at a moderate brightness setting.
The Squeezebox remote has a scroll wheel and 10 buttons. The iPhone interface is a touchscreen, of course. To search for an artist, create a new PANDORA® Internet radio station, or do anything else that requires typing on the included remote, and you have to select letters using a maddening scroll wheel interface. With the iPhone, you get the familiar virtual keyboard.
The only advantage of the Squeezebox remote is that you can skip tracks, pause, or adjust the volume without waking up and unlocking the device, like you must do with the iPhone. Unfortunately, you can't use the volume buttons on the side of the iPhone with this app. Still the iPhone app is quantum leap in user friendliness. I have not tried the Android app, but I'm certain the same can be said for it.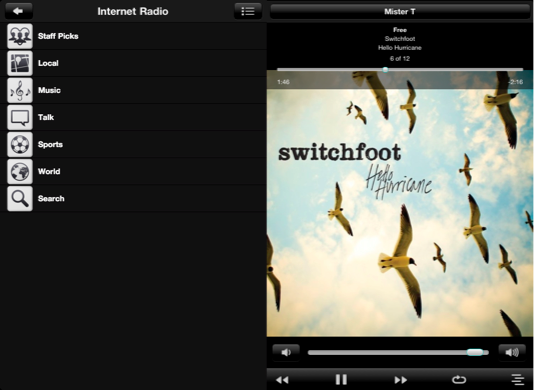 Above: Screen shot from Squeezebox iPad® app.