Jazzing it up with PSB Image T6 speakers!
During his tenure as a Crutchfield staff writer, Marshall Chase wrote about home theater receivers, sound bars, and in-wall and in-ceiling speakers.
More from Marshall Chase
This spring I had the good fortune to win a pair of PSB Image T6 speakers. I started the series with a bit of a description of these speakers and continue now with a listening review:

It's frequently said that the most difficult sound for a speaker to reproduce accurately is the human voice. I wanted my first real challenge to the T6 speakers to be tough, and they came out the other side like champions. I have never heard Ella Fitzgerald in person, but now I think I may have come close. For my test I chose a few tracks from Ella Fitzgerald Sings the Cole Porter Songbook. What I heard clearly were many of the qualities Ella Fitzgerald was famous for. When Cole Porter heard Ella's recording of his work in 1956 he remarked "My, what marvelous diction that girl has."
And he was right.
I heard every last syllable of every word she sang. The vibrato and emotion clearly rang through the T6 speakers as I imagined them pouring through Ella Fitzgerald herself. Though I went for the vocal instrument, I stayed for the rest. I have heard this recording before but this time, the orchestra shined through. Each drum riff, every rip of the reeds, accent of the brass and even quiet accents of the harp came into bloom each in turn.
The next test for the T6 speakers came from the CD Earl Klugh Trio, Vol. 1. The one word that comes to mind on listening to these tracks is "depth." I think acoustic instruments often sound flat from speakers, but that's not how they're supposed to sound!
An acoustic guitar in the hands of Earl Klugh is a stand-in voice of its own. The energy of the music comes through the guitar strings as if they were vocal chords. The tone of Ralph Armstrong's bass should have the barrel-chested resonance of the man himself. Each stroke of the drums by Gene Dunlap should have the complex character of the Detroit streets he grew up on.
The T6 speakers performed just as I'd hoped. They provided the nuance of the performance without adding something that wasn't there. It was as if I meeting these artists for the first time and hearing them anew.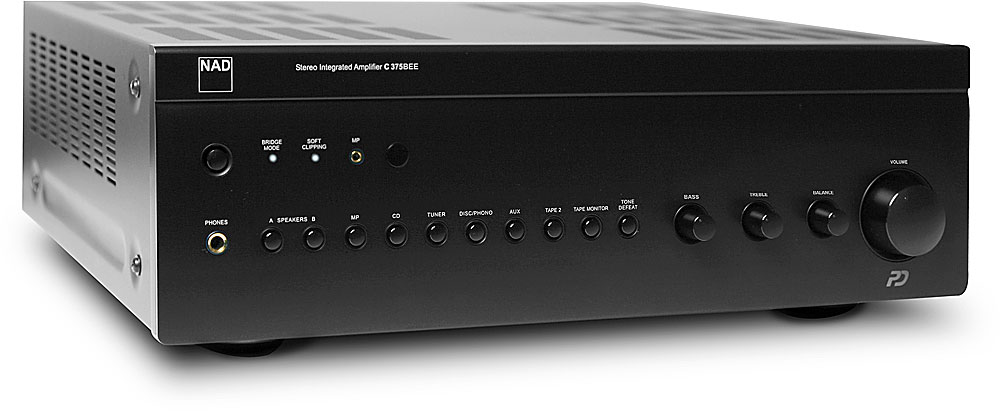 In both instances I was using the NAD C 375BEE amplifier to power my PSB Image T6 speakers. In my experiments I also used an older home theater receiver. When I used the older receiver the T6 speakers sounded better than my old pair but I noticed a lack of real punch and dimensionality until the NAD brought the music to life. A good amplifier definitely makes a BIG difference!
Next ... Rocking the house!
Part 1: I hit the jackpot with my PSB Image T6 speakers