Q+ PIXEL SPLITTING
By splitting each of the LCD panel's 8 million subpixels in two, and controlling them with fast-switching electronics, a Q+ screen can display finer details than 1080p, approaching the clarity of 4K Ultra HD.
10-BIT LCD PANEL
Nearly all TVs use 8-bit LCD panels, which can produce over 16 million shades of color. Sharp's Q+ TVs use 10-bit panels, which increase color resolution to over a billion shades, for greater realism.
QUATTRON COLOR
TV engineers have known for a long time that boosting the level of yellow adds brightness and "pop" to colors. Sharp's Quattron technology adds yellow at the subpixel level, for consistent color over the entire screen.
REVELATION UPSCALER
One of the most important parts of a TV is one you never see: the upscaler chip. Sharp's powerful Revelation Upscaler takes all incoming signals and optimizes them for this higher resolution screen.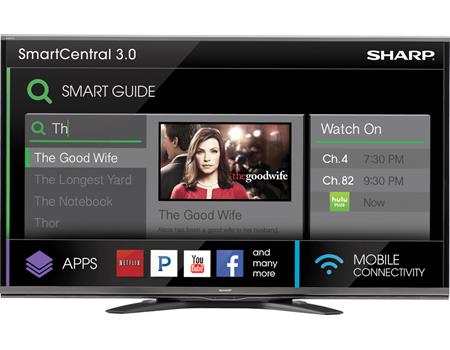 SQ15 SERIES Q+ TVS
The "SQ15" series is the most affordable way to experience Sharp's Q+ technology. Along with near-4K picture quality, you get the SmartCentral 3.0 Smart TV platform. It has an on-screen smart guide that integrates your cable, satellite, and streaming channels. Now, virtually everything you do on the TV can be controlled from your tablet or smartphone.
Shop all SQ15-series TVs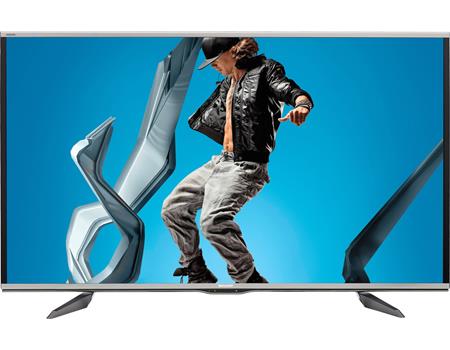 UQ17 SERIES Q+ TVS
The "UQ17" series provides a noticeable step-up in picture quality over the "SQ15" series, thanks to THX™ certification and more powerful anti-blur processing. Simply choose the "THX" setting to enjoy picture quality that's as close as possible to what the director intended.
Shop all UQ17-series TVs
---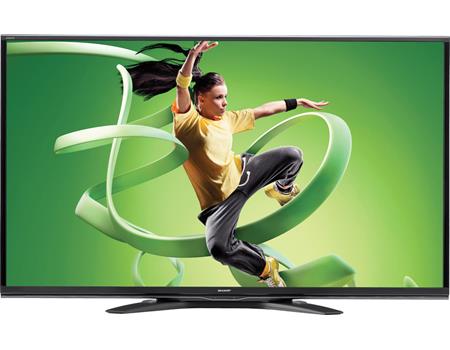 EQ10 SERIES 1080P TVS
The "EQ10" series offers the same Quattron Color technology as the "SQ15" and "UQ17" series TVs, so you'll enjoy added brightness and this technology adds a yellow subpixel that results in images with brighter yellows, deeper blues, and richer golds.
Shop all EQ10-series TVs