TV wall mount buying guide
Which type of mount is right for your installation?
Steve Kindig has been an electronics enthusiast for over 30 years. He has written extensively about home and car A/V gear for Crutchfield since 1985. Steve is also a volunteer DJ at community radio station WTJU, where he is a regular host of the American folk show "Atlantic Weekly," as well as the world music program "Radio Tropicale."
More from Steve Kindig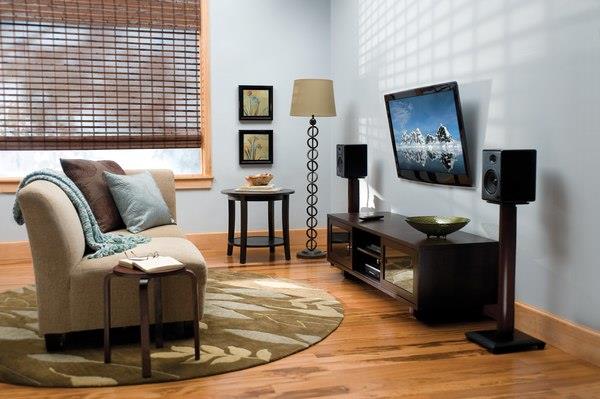 Virtually all flat-panel TVs come with a pedestal stand. This (and maybe a tip-prevention strap) is all you need if you're placing your TV on a table or cabinet. But one of the things that makes flat-panel TVs so appealing is their shallow depth and light weight, which allow them to be mounted on a wall. This gives you a very clean, safe, and space-efficient installation.
Since very few TVs include their own wall-mounting hardware, you'll have to purchase a mount separately. This article explains the differences between various types of wall mounts, and offers recommendations for various types of installation. If you're wondering what it takes to install a TV, check out our how-to guide and video on TV wall-mounting.
Wall-mount types
TV wall-mounts range from basic fixed-mount designs to those with nearly unlimited flexibility for positioning your TV. Think about what you want your bracket to be able to do. Do you want to be able to adjust the TV to get a better view from different seats? Would you like to be able to angle the TV for optimum viewing, yet also have it hug the wall when not in use? There are a variety of options to choose from.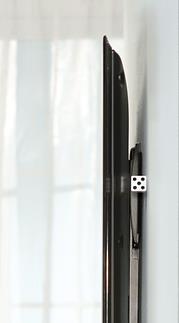 Fixed mount — This is the simplest, lowest-cost type of mount. It places the TV closer to the wall than other mount types. The popular Sanus LL11-B1 (shown) holds the TV about 9/16" from the wall. A flat wall mount has no angle adjustments — the TV screen's position is parallel to the wall. This type of mount is a good choice if you'll be sitting directly in front of the TV, and can position the TV at the ideal height, with the center of the screen at about eye-level when you're seated.
---

The ability to adjust the angle of your TV screen can not only reduce glare, it also lets you tilt the TV up for easy cable connections.
Tilt mount — By providing vertical angle adjustment, this wall mount type makes it easy to compensate for a TV positioned above the optimum viewing level. The tilt mechanism causes the TV to be spaced a bit further out from the wall — typically at least 2". Tilt mounts are a smart choice for TVs placed above a fireplace or high on a bedroom wall. The angle adjustment can also help reduce screen reflections from windows or room lights.
[Shop for tilt-mount brackets]
---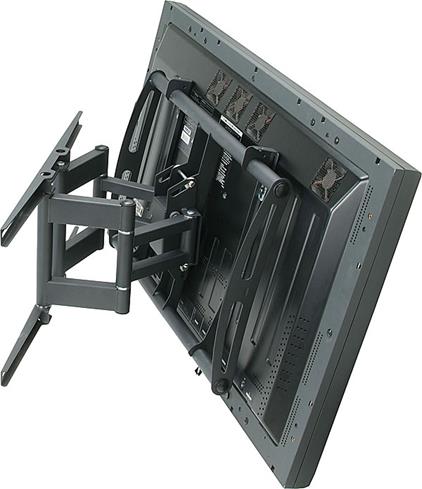 Tilt/swivel mount — By adding side-to-side swivel adjustment, this wall mount is a smart solution when a TV needs to be angled to provide the best viewing. It's also great for rooms with more than one usual viewing spot.
[Shopt for tilt-swivel brackets]
---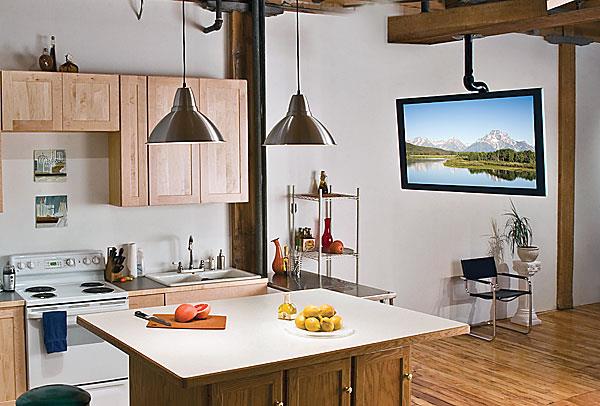 Ceiling mount — In some situations (say you're dealing with a brick wall), a wall mount just won't work, but a ceiling mount will.
[Shop for ceiling mounts]