AKG K 840 Wireless Headphones
Travel 'phones that are at home in the office
Ralph Graves is one of Crutchfield's blog editors, and part of the company's social media team. He writes about home audio/video gear, specializing in Apple-related and wireless technologies. Ralph holds a master's degree in music composition, and his works have been released on various labels. He's served as product manager for an independent classical and world music label, produced several recordings, and worked extensively in public broadcasting. Since 1984 he's hosted a weekly classical music program on WTJU, and is also active as a blogger and podcaster.
More from Ralph Graves
Heads up!
Welcome to this article from the Crutchfield archives. Have fun reading it, but be aware that the information may be outdated and links may be broken.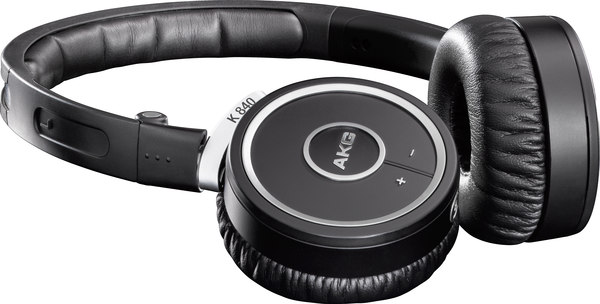 AKG K 840 wireless headphones
A funny thing happened to me when I tried out the AKG K 840 KL wireless headphones. I was so surprised by the quality of the sound, I had to call my colleague and resident audiophile Dave over to confirm what I was hearing.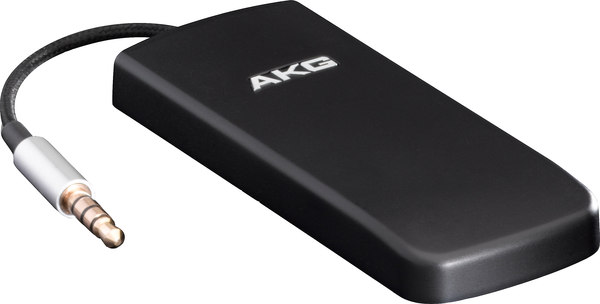 The compact wireless transmitter
The headphones have a small wireless transmitter that plugs into headphone minijack of your computer (or portable device) and sends a signal to the headphones. Many of the wireless headphones I've tried in the past used either infrared or Bluetooth transmission — both of which compressed the signal.
The AKG K 840s use Kleer® wireless audio technology, which transmits an uncompressed signal. Even thought it was just plugged into my computer's headphone jack, there was far more detail in the music than I expected — which is why I called Dave over. He listened, and confirmed that indeed, the music was coming through with a lot of presence and resolution.
The AKG's trial period with me was off to a good start. I auditioned a wide range of music through the headphones, and was never disappointed. Classical selections sounded full and natural, and electronica properly crisp with plenty of bass. I could hear fingertips slide across guitar strings, and every syllable of rapid-fire rappers like Big Boi.
All that said, I have to clarify one point: I have heard better sound from my laptop's iTunes library. To get it, though, I had to use an external DAC (digital-to-analog converter) and headphone amp (like the NuForce Icon 2). Even so, the AKG K840's delivered the best wireless sound I've heard to date.
Simple setup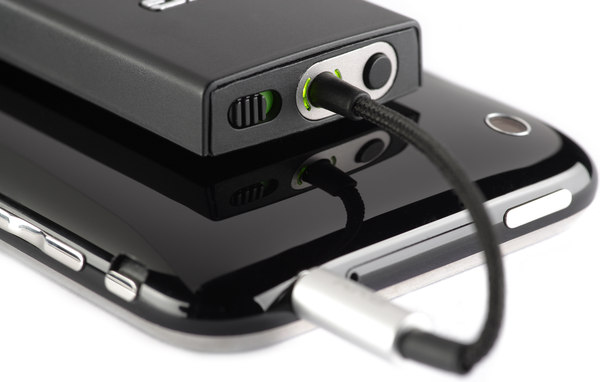 The green light tells you it's transmitting.
The wireless system consists of two basic parts — the transmitter and the headphones. The lozenge-shaped transmitter has a short cable with a headphone miniplug. AKG provides a Velcro® strip in case you want to attach the transmitter to the back of your portable player — they also include two rubber bands for a less permanent installation.
The headphones have their own built-in rechargeable batteries. They also have a minijack, which is used to connect the headphones for charging. It can also be used with the provided cord to make a wired connection to your sound source.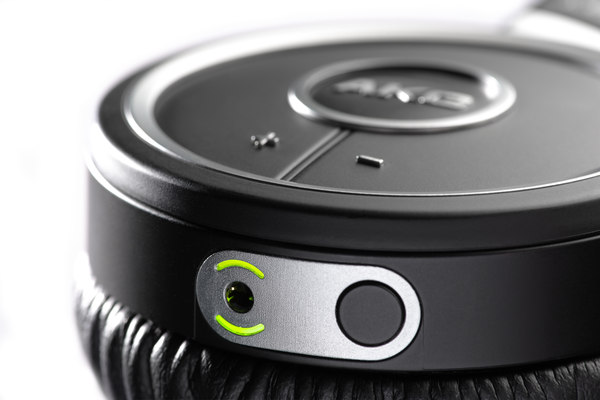 The green light tells you it's
receiving a signal.
Once the transmitter was charged, I just plugged it into my laptop, slid the transmitter's power switch, and pressed the button to start sending. A green light around the button assured me this was happening. Then I took up the headphones, turned them on, and pressed their receiving button. A green light came on the headphones, and that was that.
Comfort that lasts
The earcups and the headband have generous amounts of padding. I could easily wear these headphones for hours (which I frequently did at work). This would also be an advantage for travel.
The earcups are a little small. They're meant to rest on, rather than over, the ears. They left my ears partially exposed, which turned out to be a good thing. It helped keep them ventilated and cool. Yet at the same time, the earcups still covered enough so that outside sounds were diminished.
I can't say from personal experience how long the rechargeable batteries lasted (28 hours is the claim). But I do know that they were good from 8:30am to 5:30pm. And that was with continuous play. Whether I was wearing the headphones or not, I kept music playing through them — by the end of the day they seemed to have more energy than I did.
Wire-free movement
I never thought there was any advantage to using wireless headphones at work - until I couldn't. Some days I was trying out other headphones and I became aware of just how often I had to brush the headphone cable off my keyboard.
And something else. After a few times when 'phones were ripped off my head while I stood up suddenly or leaned over too far to open a drawer, (especially painful with in-ear models), I learned to be careful. I didn't realize how careful until I tried out the K840s. I found myself checking my movements in anticipation of reaching the end of the cable - which, of course, wasn't there. In time I learned to relax and move freely about my office without worrying about the headphones (unlearning those habits could be a problem when I review my next wired set, though).
Two ways to charge
There's no question that AKG made these headphones for travel. The sturdy carry case has a pouch for all the small accessories, as well as places to store the wall charger and the various provided adapter plugs you'd need in other countries.
The AKG's can be charged two different ways. In addition to plugging the adapter into a wall connection, you can charge directly from any USB port. A USB plug has a female connector running from it for the transmitter, and a male connector for the headphones. Rather than root under my desk for an open wall socket, I just left the USB charger plugged into the computer overnight. I had to set the headphones on my desk anyway, so the setup really didn't take up that much additional space.
Bottom line: get them for travel, keep them for work
As I noted earlier, everything about the packaging and presentation of the AKG K 840 headphones are about travel. And they would be great to have on a trip. You could keep your iPod (or other portable player) in your pocket with the attached transmitter, and go for hours just listening through the wireless headphones. But I really found the AKG K 840 KL wireless headphones a plus in the office. Not only did I enjoy great sound, but being untethered from my computer and free to roam around the office (without missing a note) was the real benefit for me.