Anatomy of a compact powered subwoofer
Fill your vehicle with bass, not equipment
In the 1950's, I'd take the family television's vacuum tubes down to Willow Grove Radio and TV Repair, check them with the giant tester machine, buy new replacement tubes, and reassemble the repaired television, so my mom and dad could enjoy their precious, respectively, Dean Martin and Red Skelton shows. In the 1960's, I studied radio and electronics at the Franklin Institute in Philadelphia. After college, in the early 70's, I joined a rock 'n roll band as the soundman, learning how to operate the electronics that make music sound good. Then, I worked in a music store in Austin manufacturing, installing, repairing, and operating sound systems and components for recording studios, nightclubs, and touring bands. I moved back to Charlottesville permanently in 1984 and opened a little demo recording studio. I also attempted to put to practical use the creative writing degree I had picked up along the way. In 2006, I finally came to my senses and got this job at Crutchfield where they actually pay me to ramble on, rant, and explain the things I love about music, electronics, and getting good sound.
More from Buck Pomerantz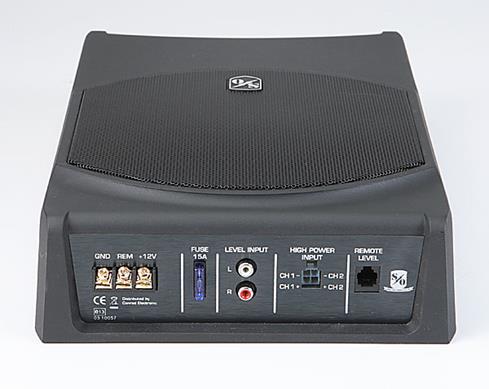 Want to restore the bass in your music without a lot of boxes and loud booming? Maybe a compact powered subwoofer can do the job for you, and bring some fun back to your ride. Getting a single, all-in-one unit instead of having to deal with a separate sub, amp, and enclosure will save you cargo space and simplify your wiring requirements.
Sound Ordnance's new B-8PTD powered subwoofer is small enough to fit under most car seats (or in an out-of-the-way location in the cab of a truck), but powerful enough to pump out enough bass to keep up with almost any factory or aftermarket stereo. This little workhorse will surprise you with its impressive bass and its ability to mesh perfectly with the rest of your system.
We took one apart to show you the separate components and how they fit together into a unified subwoofer system. Click on the yellow boxes to read more.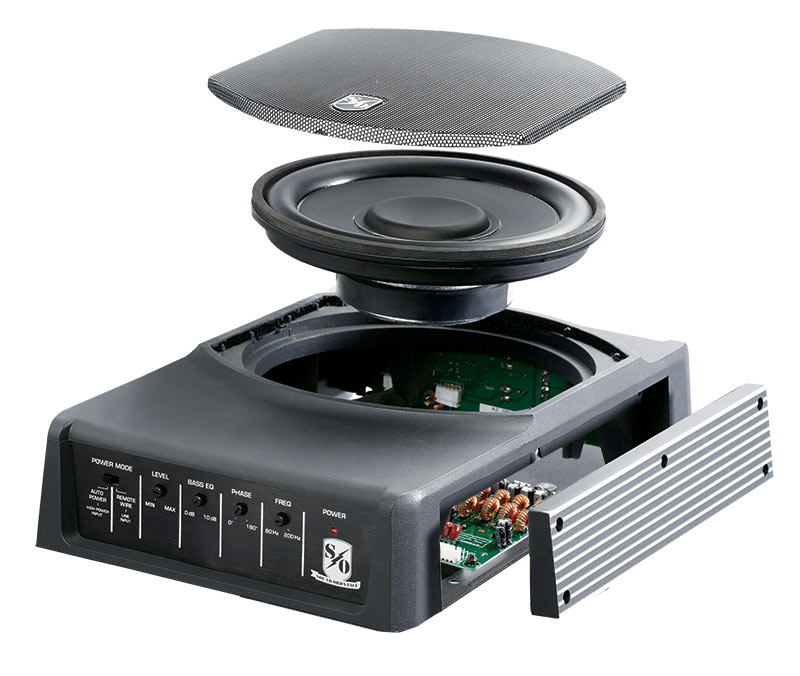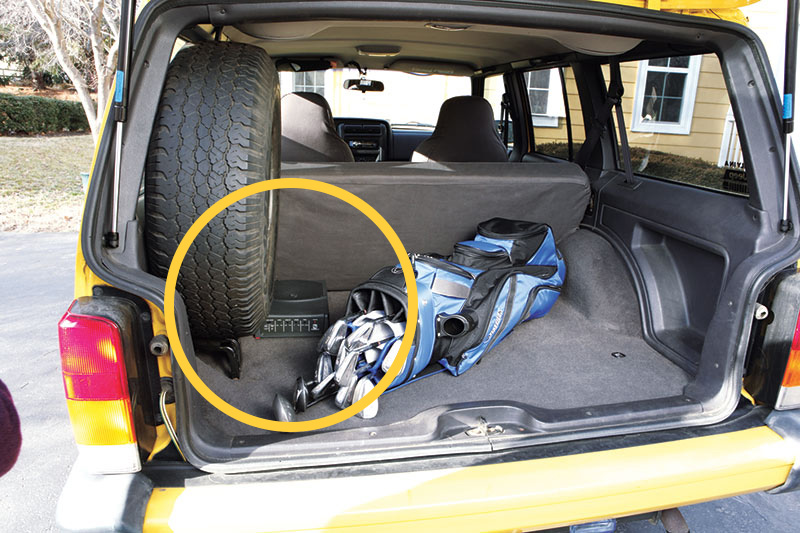 The Sound Ordnance™ B-8PTD 120-watt compact powered subwoofer fits neatly into your trunk or cargo area
See our entire selection of Powered Subwoofers