Anatomy of a compact powered subwoofer
Fill your vehicle with bass, not equipment
Buck Pomerantz was born and raised in Philadelphia. His parents bought their first television set when he was born. He figured out how to run it by the time he was two. Besides athletics, his formative interests included electronics, amateur radio, music, and stage crew work. He got his BA in writing from Brown University. Then he joined a rock 'n roll band as their soundman and moved to Charlottesville, Virginia. After that venture failed, he spent time in Boston, New Orleans, and Berkeley. He worked in a music store in Austin manufacturing, installing, repairing, and operating sound systems for recording studios, clubs, and bands. He moved back to Charlottesville, ran a little recording studio and finally joined Crutchfield as a copywriter. He has 2 grown children and 3 grandchildren, but after a good nap he can still rock out.
More from Buck Pomerantz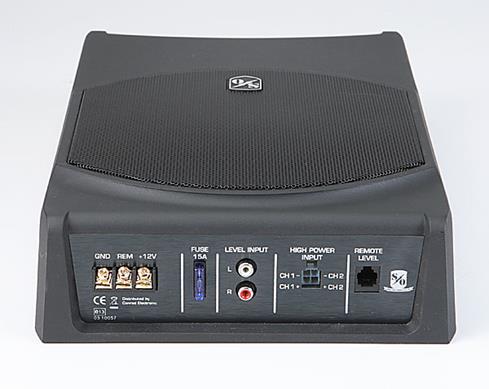 Want to restore the bass in your music without a lot of boxes and loud booming? Maybe a compact powered subwoofer can do the job for you, and bring some fun back to your ride. Getting a single, all-in-one unit instead of having to deal with a separate sub, amp, and enclosure will save you cargo space and simplify your wiring requirements.
Sound Ordnance's new B-8PTD powered subwoofer is small enough to fit under most car seats (or in an out-of-the-way location in the cab of a truck), but powerful enough to pump out enough bass to keep up with almost any factory or aftermarket stereo. This little workhorse will surprise you with its impressive bass and its ability to mesh perfectly with the rest of your system.
We took one apart to show you the separate components and how they fit together into a unified subwoofer system. Click on the yellow boxes to read more.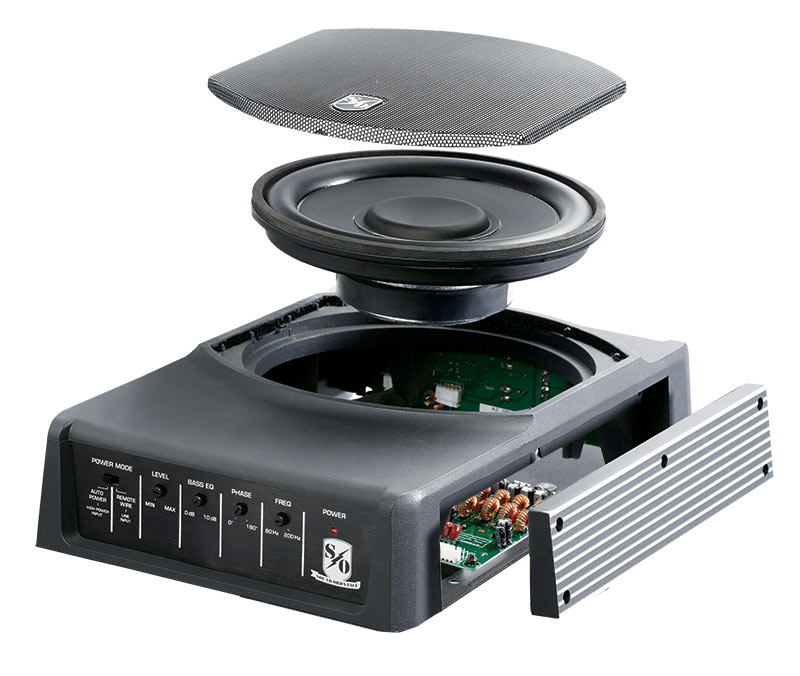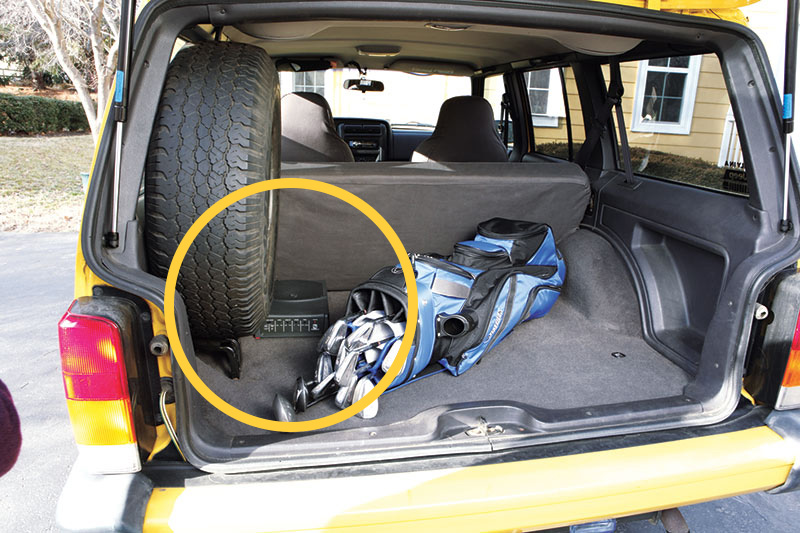 The Sound Ordnance™ B-8PTD 120-watt compact powered subwoofer fits neatly into your trunk or cargo area
See our entire selection of Powered Subwoofers