Best TVs for 2018
Our expert's top picks, plus some shopping tips
In this article: Our list of best TVs for 2018:
... plus some shopping tips.
Our list includes three of our favorite 2018 models, plus one "ringer" from 2017 that delivers one of the best pictures available — at a terrific price.
To create this list of the best TVs, we factored in customer ratings and our proprietary customer satisfaction data.
---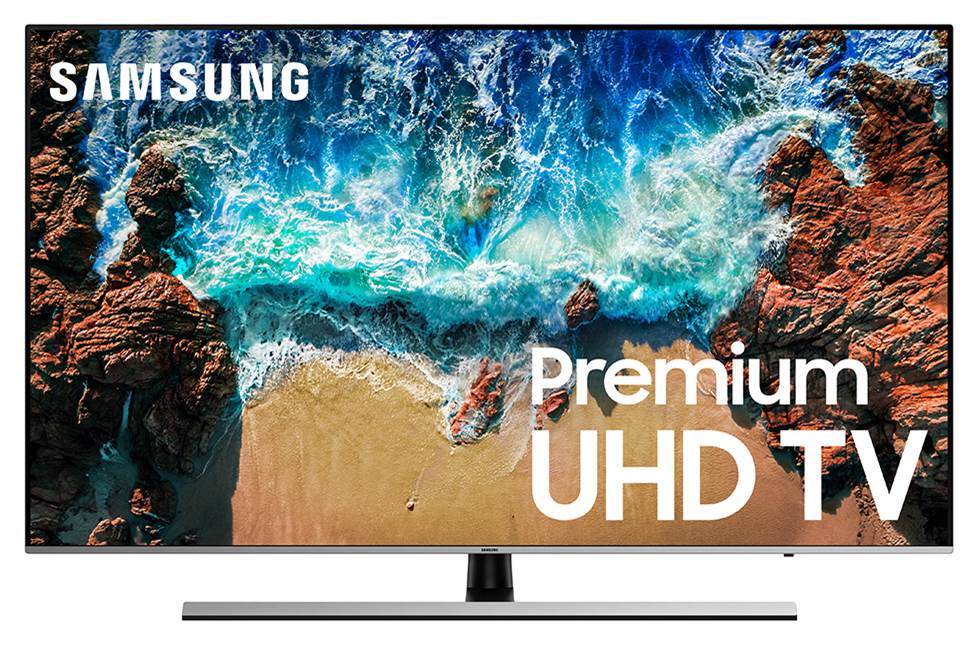 Samsung UN55NU8000 — Jump into 4K and HDR
The UN55NU8000 doesn't use the quantum dot technology found in Samsung's pricier QLED models, but its crisp, colorful images will make your current TV pale in comparison. We've pointed to the popular 55" model here, but models in this series range from 49" to 82".
The NU8000-series TVs are also easy to set up and use. The slender OneRemote automatically detects, identifies, and controls your connected devices and content. Use the OneRemote's microphone to access Bixby, the TV's built-in intelligent voice assistant. Bixby makes it easy to change channels or search for content, using only your voice.
Picture Features
HDR Plus (supports HDR 10, HDR 10+, and HLG formats)
120Hz refresh rate for smooth, blur-free motion
Smart TV Features
built-in Bixby intelligent voice assistant
OneRemote with built-in microphone for voice control
What our customers say
Read all of the Crutchfield customer reviews.
---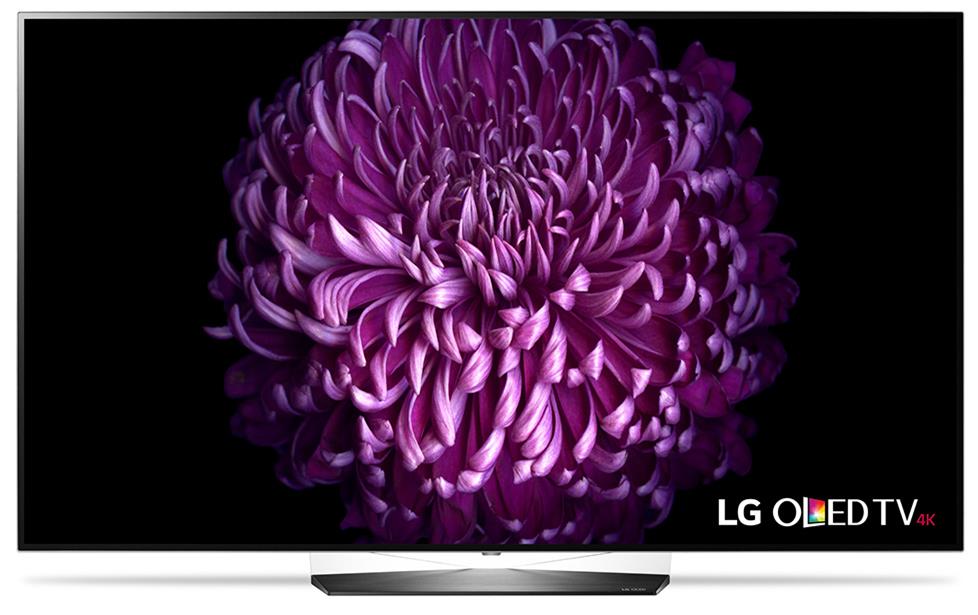 LG OLED55B7A — One of the best TV pictures you'll find
LG's OLED TVs are universally considered to offer some of the best picture quality available — at any price. The 55" OLED55B7A is LG's lowest-priced OLED TV from 2017, yet it uses the same panel and video processing as their top models. The 65" version is an equally great performer. If picture quality is your top priority, grab one of these OLEDs while you can!
The B7A models will be replaced by the 2018 B8P models sometime this summer. We don't expect them to offer significantly better picture quality than the B7A, but they will definitely cost several hundred dollars more.
Picture Features
self-illuminating OLED screen produces infinite contrast and absolute black
supports HDR 10 and Dolby Vision
Smart TV Features
motion-sensing Magic Remote with voice control
What our customers say
Read all of the Crutchfield customer reviews.
---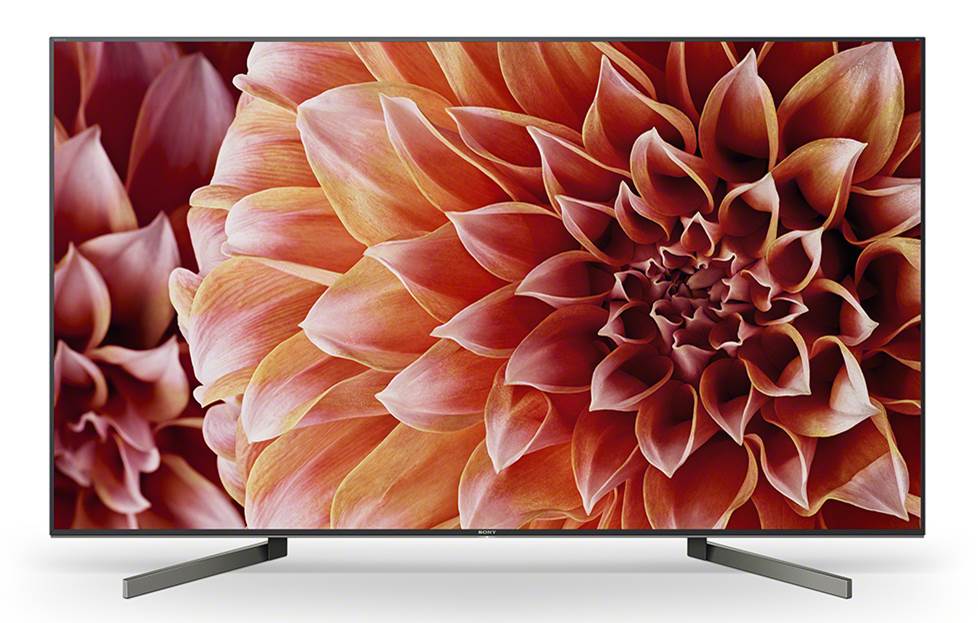 Sony XBR-65X900F — A great all-around performer and customer fave
Sony's X900F series is sure to be included on a lot of "Best TV" lists for 2018. The 65" XBR-65X900F's full-array LED backlight with local dimming produces excellent contrast and black levels. The picture looks great in dark rooms, and the TV's high peak brightness is good enough for even bright rooms. With screen sizes ranging from 49" to 85", there's an X900F to fit nearly any room.
Sony's Motionflow™ XR 960 with 120Hz refresh handles motion better than most of the competition. This is an outstanding TV for watching any kind of sports.
The XBR-65X900F's advanced voice control capabilities include built-in Google Assistant. It can control basic TV functions, operate connected smart home devices, and do other voice control tricks with Google Home- or Amazon Alexa-compatible voice assistants.
Picture Features
supports HDR 10 and Dolby Vision
120Hz refresh rate for smooth, blur-free motion
10-bit panel can display over one billion colors
Smart TV Features
voice remote with built-in microphone
built-in Google Assistant; lets you control basic TV functions with spoken commands, and works with Amazon Alexa-compatible and Google Home-compatible voice control assistants
What our customers say
Read all of the Crutchfield customer reviews.
---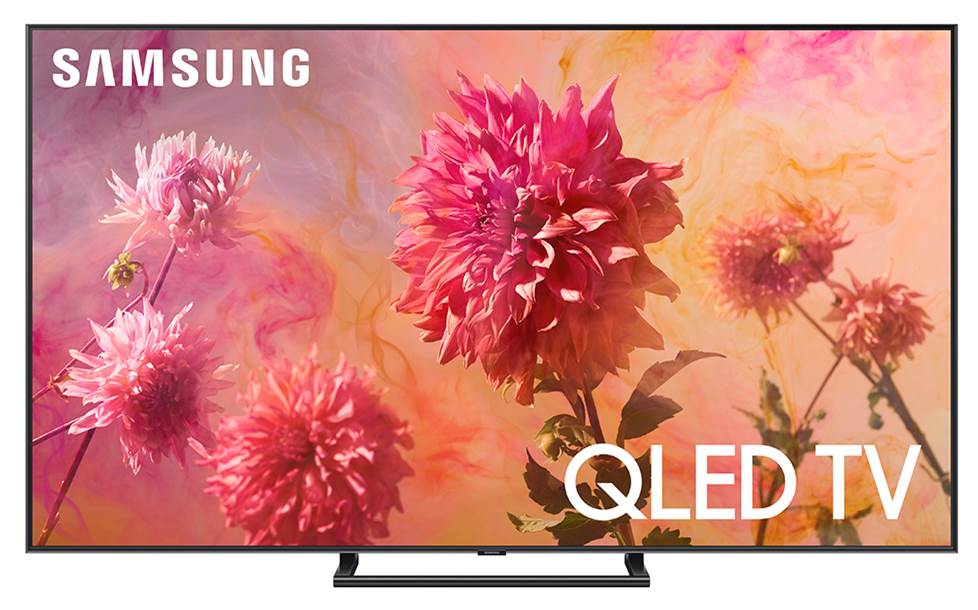 Samsung QN65Q9FN — Samsung's "best of the best"
The QN65Q9FN is Samsung's flagship 65" TV for 2018. Connoisseurs of picture quality are thrilled that Samsung has returned to a full-array local-dimming (FALD) backlight design. It's the gold standard for LED backlighting, producing remarkable contrast and black levels.
The QN65Q9FN also uses Samsung's most advanced quantum dot color technology. It not only displays a wider range of colors than competing models, it also maintains full color accuracy and saturation at any brightness level. That's a rare feat, and one you'll appreciate most when watching HDR-enhanced 4K content.
Picture Features
Full Array Elite direct-lit LED backlight with ultra-precise local dimming (nearly 500 independent zones)
QLED quantum dot color for increased color range
Ultra Black Elite anti-reflective screen reduces glare and deepens blacks
Connections
all A/V connections are on the supplied outboard One Connect switching hub, simplifying hookup (especially for wall-mounting)
One Invisible Connection: 16.4-ft. ultra-thin cable to connect hub to TV (carries signals and power)
What our customers say
Read all of the Crutchfield customer reviews.
---
TV buying tips
As long as you stick to major brands, it's almost impossible to buy a bad TV these days. Choosing the model that's best for you mostly comes down to how you'll use it, and what your room is like.
Screen size and viewing distance
What's the best screen size for your room and viewing distance? A TV with 4K screen resolution has a much finer screen than an HDTV, which means you can get a bigger screen or sit closer to it, and still see a smooth picture with excellent detail.
If you're considering an 80" or larger screen, you may be a candidate for a home theater projector.
Screen resolution
4K Ultra HD TVs have four times the picture detail of HDTVs, and are well established at this point — nearly all our customers choose them. The price gap between 4K and HD sets has narrowed so much that we currently carry only a few small-screen HDTVs.
HDR (High Dynamic Range)
HDR is an even newer TV picture improvement than 4K, and probably more noticeable. To see the added detail of 4K, you have to sit closer to the screen than many people are used to. But the more vivid color and contrast of HDR-enhanced content is easily seen.
There are three flavors of HDR: HDR 10, Dolby Vision, and HLG. Virtually all current 4K TVs support HDR 10, while support for the other two formats is limited, but growing. Lots of streamed 4K content has HDR 10 and/or Dolby Vision, while HLG is an up-and-coming format aimed mostly at live broadcasts.
LED-LCD or OLED?
Most shoppers look first at LED-LCD TVs, because there are tons of models to choose from covering a wide range of sizes and prices. But if picture quality is your top priority, you owe it to yourself to check out OLED TVs, too.
OLED prices have plummeted over the past two years, but they still cost more than LED-LCD TVs. But only the very top LED-LCD models come close to matching the picture quality of OLED.
For an in-depth comparision, see our OLED vs LED TV article.
We can help you choose
For more shopping tips, see our complete TV buying guide.
Have questions? Call, email, or chat with us today.
Our expert Advisors know the gear inside and out. Your Advisor can send specific Crutchfield pages to your screen, saving you a lot of browsing time. You'll get a shopping cart loaded up with everything you need for your new home theater.
Free lifetime tech support is included with your Crutchfield purchase.