Outdoor speakers make daycare more fun
Chris Egner is a former writer for Crutchfield. She concentrated on point-and-shoot cameras and speakers while she worked here.
More from Chris Egner
Heads up!
Welcome to this article from the Crutchfield archives. Have fun reading it, but be aware that the information may be outdated and links may be broken.
My best friend's husband just bought her a pair of Klipsch® AW-650 outdoor speakers. Brandy wanted them because she loves to entertain, especially when the weather is nice and friends can sit outdoors on her wide, multi-level deck. Brandy's also a childcare provider. The kids spend a lot of time riding tricycles on the deck and playing in the back yard.
Brandy's husband Jeff showed me how he ran the speaker wires through the walls. In the daycare room, the wires fall behind the entertainment cabinet to the floor, and then go inside the wall through holes he drilled behind the baseboard, so there are no exposed wires for little hands to grab. Jeff drilled holes to the outside underneath the vinyl siding, for a clean, practically invisible installation.
I asked Jeff how he decided where to mount the speakers. He said it made sense to place them under the eaves for extra protection from the elements. He mounted the speakers parallel to each other, up high so the kids can't reach them. And the sound easily travels over the top of the deck railing and out onto Brandy's flowerbeds and the kids' jungle gym.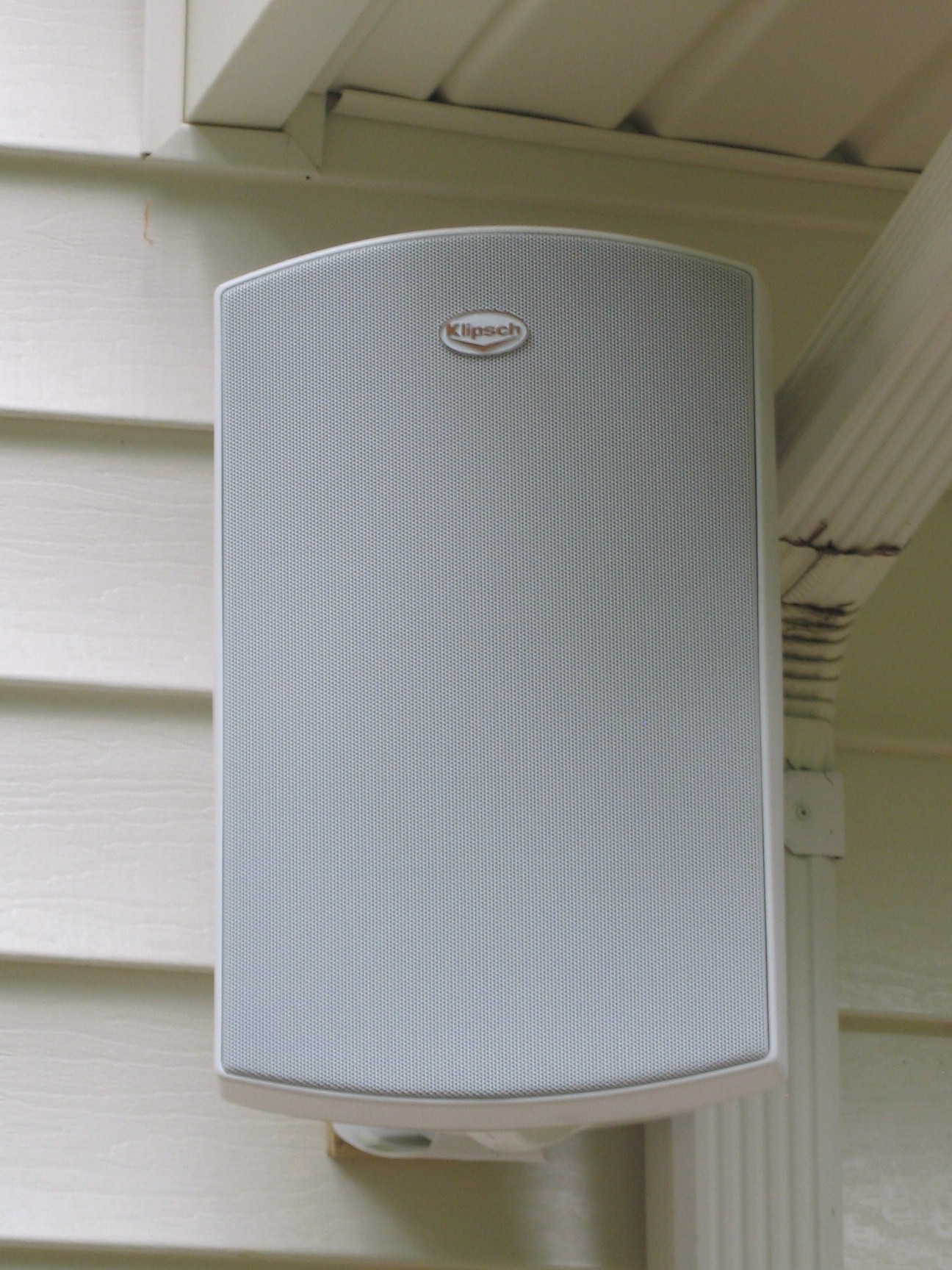 Jeff also bought a Niles SSVC-2 speaker selector and hooked it up to the receiver in the daycare room. Brandy can play CDs or the radio through the daycare room speakers, her new outdoor speakers, or both. She can also control the volume in each zone, keeping tunes quiet for sleeping babies but cranked up for toddlers playing outside.
It's a really sweet setup and the speakers sound great (see my related post in the Crutchfield Staff Reviews blog for more on that). I can't wait to bring some CDs to Brandy's next deck party.