Cable management for child and pet safety
Kristen is a former copywriter for Crutchfield. She wrote copy for both the web and catalog, covering a variety of home A/V products that included speakers, camcorders, and Blu-ray players. She also wrote a number articles and blog posts for the Crutchfield Know Zone.
More from Kristen Schaub
Heads up!
Welcome to this article from the Crutchfield archives. Have fun reading it, but be aware that the information may be outdated and links may be broken.
Puppies - no matter how many toys you buy them, they're going to get into the things that they shouldn't. In the case of my 3-month-old Beagle, he chews on everything he shouldn't. So for his safety (and for the safety of our high-end home theater components and computer equipment), my boyfriend and I decided to clean up all of our audio and video cables before we brought him home.
We live in an apartment, so running wires behind crown molding or painting the wires to match our walls isn't really an option. Thankfully, other basic cable management techniques worked well in our living room and made it look much nicer.
When we set up our home theater system, we started by running our speaker wires under the edge of the carpet to keep them out of the way and out of sight. Later we went back and organized our audio/video cables into neater bundles, and used the cable raceway built into our TV stand to make things look cleaner behind our components. Now most of the cables in our system are conveniently hidden behind the TV stand, where our puppy can't get to them easily.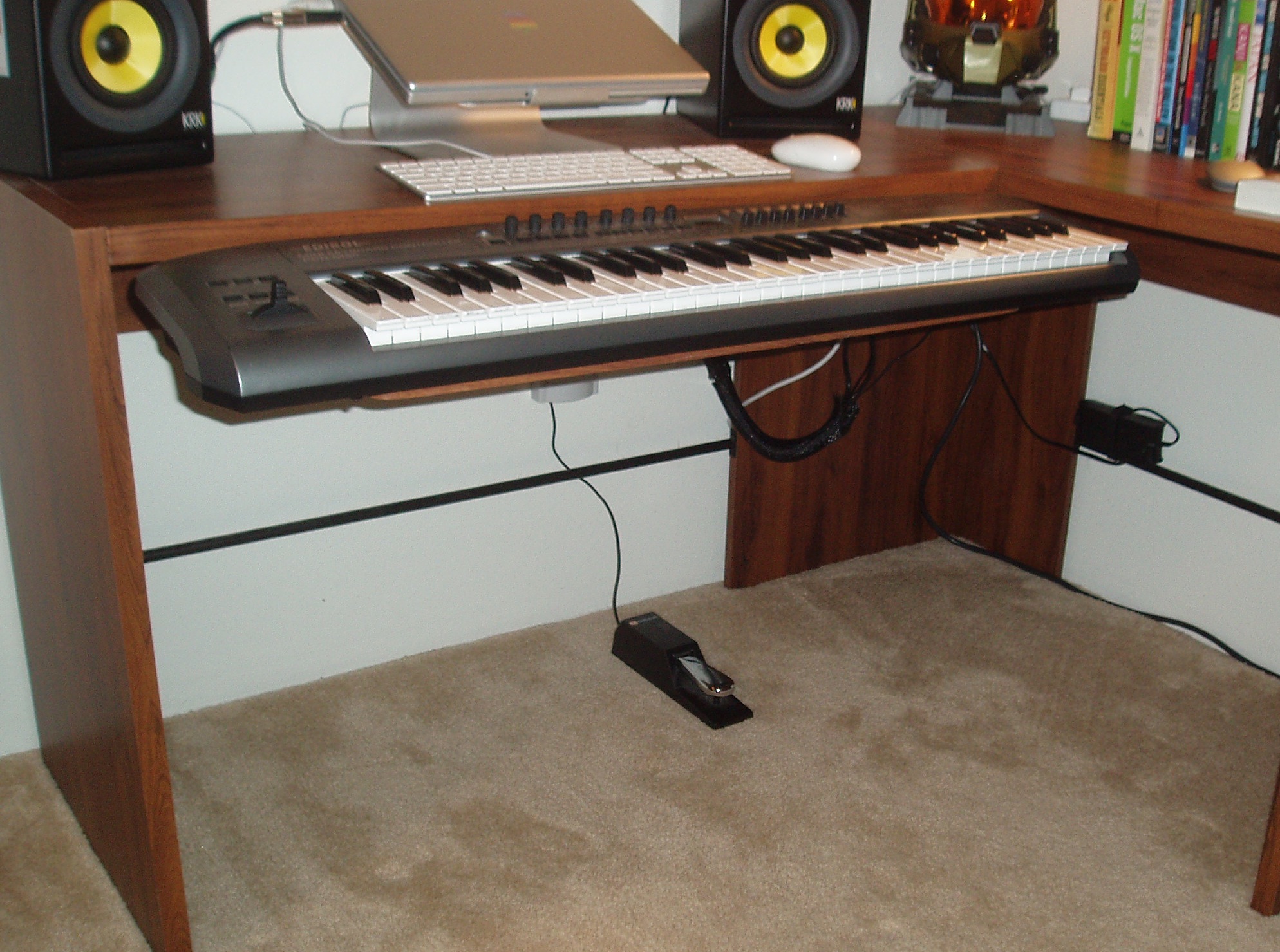 However, we knew that he'd be spending a lot of time with us in our guest room where we keep our desks and computers, and so we had to do something to keep him from chewing on power cords and Ethernet cables. In addition to running cables along the edge of the carpeting, we simplified the mass of cables between our wall outlets and our machines by using short, plastic cable runs available at our local home goods store. We also used cable ties to bind the cables, and covered t
hem with a woven, Velcro covering that protects the cables and makes them look like one cable instead of a jumbled mess. My boyfriend was even able to mount his power strip underneath his desk to keep it out of our puppy's direct sight.
We wanted to organize our cables to protect our puppy from electrocuting himself, and to keep the power cords on our stuff intact. But there was another reason: hidden cables just look better. When you spend a lot of money putting together a nice-looking home theater system, the last thing you want to see is a mess of cables stuffed behind your TV. I mean let's face it, most people notice flaws and inconsistencies first. So do you really want to show off your home theater system to your friends, only to have them point out the messy ball of cables behind it?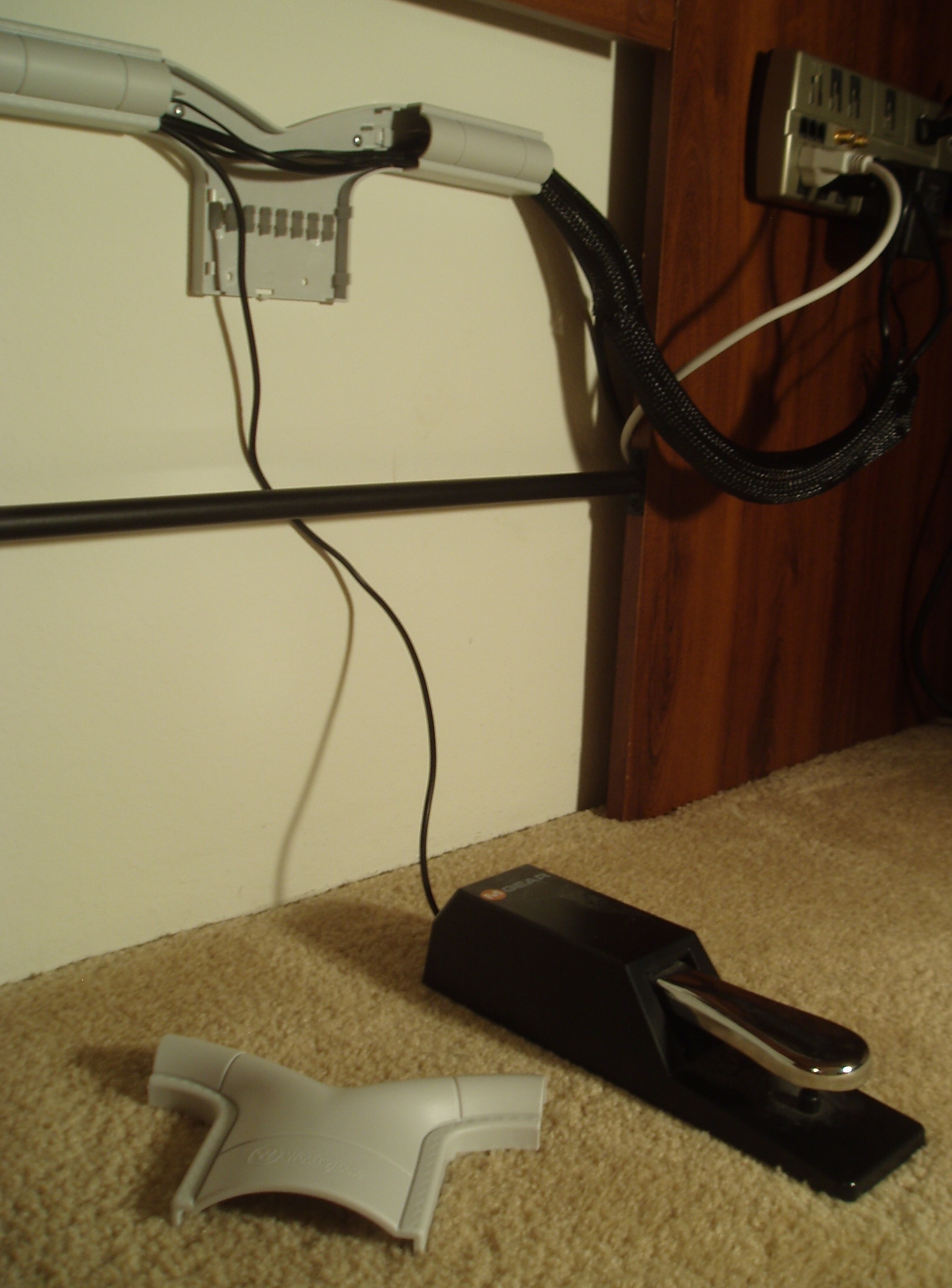 Of course our curious little Beagle puppy can usually find a random power cord leading to a lamp and test us by nibbling on it. But at least with the basic cable management techniques that we've used, he's got a significantly lower chance of getting into any large bundles and hurting himself. So please clean up your cables for the safety of your gear, and first and foremost, for the safety of your kids and canines.
Check out our article for more tips on organizing your cables. You can also check out all of the cable management gear we offer to help get you started.