Better home audio, Tip #4: Adjust your subwoofer
Ralph Graves is one of Crutchfield's blog editors, and part of the company's social media team. He writes about home audio/video gear, specializing in Apple-related and wireless technologies. Ralph holds a master's degree in music composition, and his works have been released on various labels. He's served as product manager for an independent classical and world music label, produced several recordings, and worked extensively in public broadcasting. Since 1984 he's hosted a weekly classical music program on WTJU, and is also active as a blogger and podcaster.
More from Ralph Graves
Heads up!
Welcome to this article from the Crutchfield archives. Have fun reading it, but be aware that the information may be outdated and links may be broken.
One of the easiest ways to get great sound from your audio/video system is to check the settings on your components. Optimal performance depends on proper settings. It's a pretty simple fix with a potentially big pay-off. And your subwoofer's a good place to start.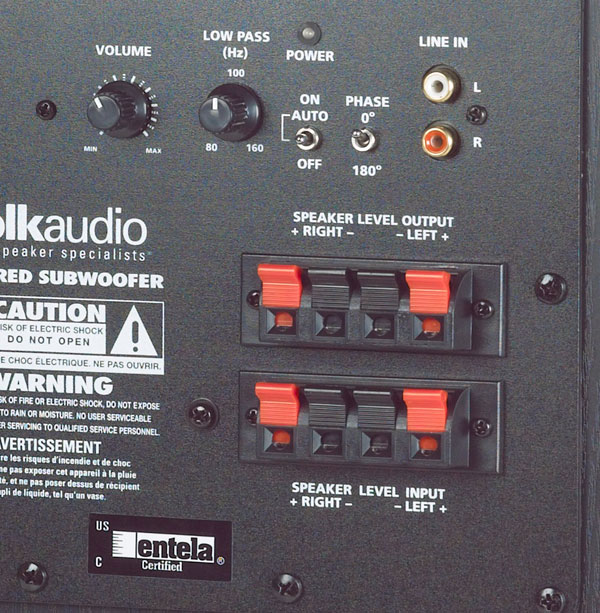 Tip #4: Dial in your subwoofer's settings
Powered subwoofers give you deep bass for your music and dramatic low-frequency effects for home theater. To get the best possible sound from your sub, make certain that its crossover and level settings are correctly adjusted. Dial in too much bass volume, and your low-frequency sounds become intrusive and overpowering. Set your crossover too high, and bass notes can sound boomy and unclear. Spending a little time to get it just right lets you enjoy bass that's deep, well-defined, and nicely blended with the sound of your main speakers. Learn more about adjusting your powered sub.
This post is based on the article "15 Tips for Better Sound from your Home System" by the Crutchfield Writing Team.