Better home audio, Tip #5: Use your receiver's auto calibration
Ralph Graves is one of Crutchfield's blog editors, and part of the company's social media team. He writes about home audio/video gear, specializing in Apple-related and wireless technologies. Ralph holds a master's degree in music composition, and his works have been released on various labels. He's served as product manager for an independent classical and world music label, produced several recordings, and worked extensively in public broadcasting. Since 1984 he's hosted a weekly classical music program on WTJU, and is also active as a blogger and podcaster.
More from Ralph Graves
Heads up!
Welcome to this article from the Crutchfield archives. Have fun reading it, but be aware that the information may be outdated and links may be broken.
If you've purchased a home theater receiver recently, then chances are you also got a valuable tool that can help you get better sound from your system - built-in automatic speaker calibration. Placing your speakers around the room is just part of the job - in order for your system to sound its best, they also need to be balanced. Fortunately, auto calibration makes this easy to do.
Tip #5: Take advantage of your receiver's auto setup features.
Most newer home theater receivers come with sound calibration features - from simple test tones that will help you balance channel volume, to sophisticated calibration systems that can measure speaker distances and sizes, then automatically adjust delay settings and frequency response to fit your room. Many receivers, such as the Marantz SR4003, also provide additional manual adjustments that let you tweak the sound even further to match your own personal taste. Automatic calibration makes it much, much easier to tailor your receiver's settings precisely to your particular speakers and listening room. Watch our video about automatic speaker calibration.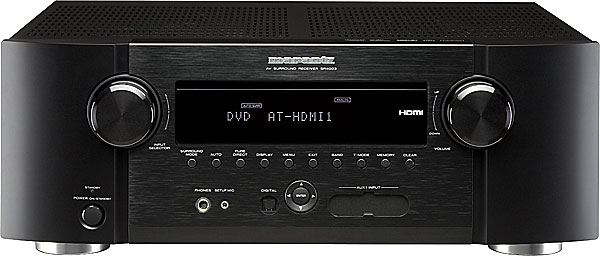 This post is based on the article "15 Tips for Better Sound from your Home System" by the Crutchfield Writing Team.