Better home audio, Tip #15: Upgrade to high-performance speakers
Ralph Graves is one of Crutchfield's blog editors, and part of the company's social media team. He writes about home audio/video gear, specializing in Apple-related and wireless technologies. Ralph holds a master's degree in music composition, and his works have been released on various labels. He's served as product manager for an independent classical and world music label, produced several recordings, and worked extensively in public broadcasting. Since 1984 he's hosted a weekly classical music program on WTJU, and is also active as a blogger and podcaster.
More from Ralph Graves
Heads up!
Welcome to this article from the Crutchfield archives. Have fun reading it, but be aware that the information may be outdated and links may be broken.
The last tip in our series seems intuitive: to improve the sound of your system, improve the part that actually makes the sound. That is, the speakers.
But keep in mind that the speakers are just a part of your audio/video system -- a link in the chain running from the audio source to the sound that fills your room (or headphones). And it's the performance of the chain's weakest link that can determine the overall sound quality of your system. Over the course of these 15 tips for better home audio, we've looked at each link in turn, to help you figure out where improvements to your system can be most effective.
Tip #15: Upgrade to high-performance loudspeakers.
Your speakers are the part of your system you actually listen to, and upgrading your speakers is one of the most reliable ways to enhance the experience. Most of today's speakers sound at least okay, but you have to do some digging to find the real gems.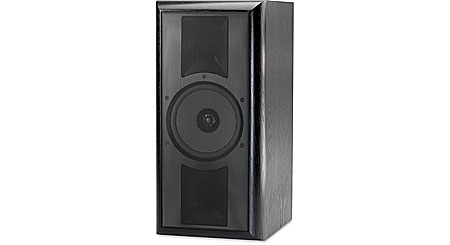 Polk's speakers consistently deliver great bang for the buck, but if you're looking for more involving sound, we recommend their LSi series. And if you're looking for extremely detailed, low-distortion music reproduction, THIEL's beautifully made speakers are world-renowned for their accurate sound.
Learn more about choosing speakers.
Read a review of the Polk LSi9 bookshelf speaker.
Read a review of the THIEL SCS4 bookshelf speaker.
Read a review of the THIEL CS3.7 floorstanding speaker.
This post is based on the article "15 Tips for Better Sound from your Home System" by the Crutchfield Writing Team.