What's a "web-friendly" camcorder?
Kristen is a former copywriter for Crutchfield. She wrote copy for both the web and catalog, covering a variety of home A/V products that included speakers, camcorders, and Blu-ray players. She also wrote a number articles and blog posts for the Crutchfield Know Zone.
More from Kristen Schaub
Heads up!
Welcome to this article from the Crutchfield archives. Have fun reading it, but be aware that the information may be outdated and links may be broken.
If you've been shopping around for a new camcorder, then you may have come across a few cams that are labeled "web-friendly" or "web sharing camcorders." But what exactly does this mean, and how are these camcorders different from others?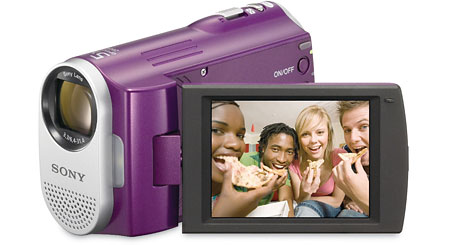 It really has to do with ease-of-use. Most of the camcorders that you see marketed as web-sharing cams record video and photos to either internal flash memory or removable flash memory for easy video and/or photo transfer to a computer. They usually record in MPEG-2, but some newer web-sharing cams now record in high-definition MPEG-4. The type of format that the camcorder records in is important, because most file-sharing websites, like YouTube, have limits on the type of format in addition to the size of the video that you can post.
You're also going to see a lot of design features in web-sharing cams that don't usually show up in other types of camcorders. For example, most web-sharing camcorders come in fun colors or have cool patterns. Or you might see smaller camcorders that have a slim, vertical shape more like a digital camera or a cell phone, rather than the traditional palm-held design of most other camcorders.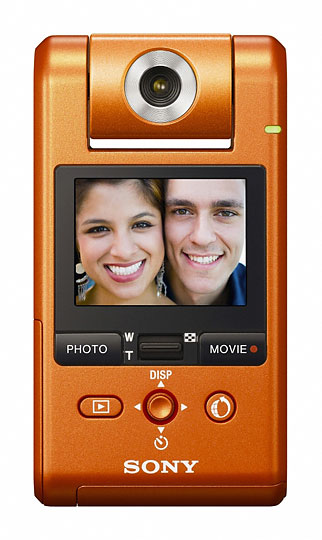 Does that mean that you won't be able to post videos shot by other camcorders on the web? No, of course not. Just bear in mind that depending on what recording medium your camcorder uses (DVD, hard disk drive, etc...) then you may not have the one link convenience of a web-friendly cam. You might also need to pay attention to what video format you're shooting in. For example, if you have one of the new high-def camcorders that only records in AVCHD, then you'll have to use the editing software that came with it to export your AVCHD footage into another format. This can be a hassle to some people, depending on the speed of your computer and the abilities of the software.
Bottom line: web-friendly cams are designed to be easy and fun for the video-blog and video-sharing "YouTube generation." So if you want to post videos online with ease, then go with a web-sharing cam.