Enjoying your home theater system on a budget
Kristen is a former copywriter for Crutchfield. She wrote copy for both the web and catalog, covering a variety of home A/V products that included speakers, camcorders, and Blu-ray players. She also wrote a number articles and blog posts for the Crutchfield Know Zone.
More from Kristen Schaub
Heads up!
Welcome to this article from the Crutchfield archives. Have fun reading it, but be aware that the information may be outdated and links may be broken.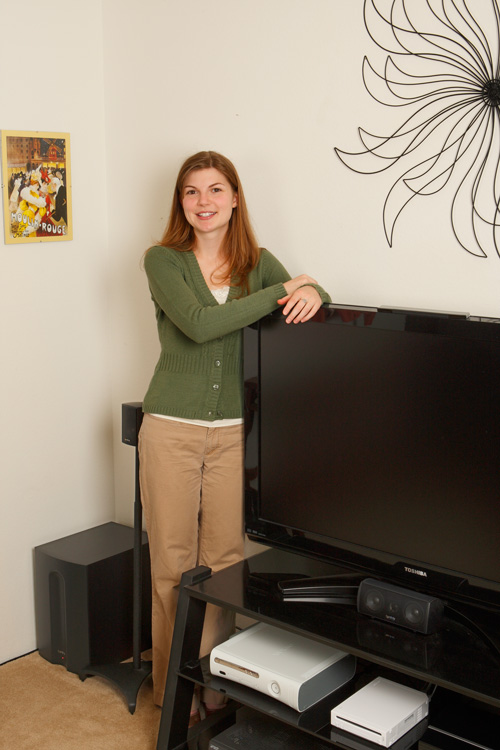 Like a lot of people, I've been watching what I spend lately. Luckily, it's been easy thanks to our home theater system. My boyfriend and I made the investment, and put together a nice home theater system about a year ago: a high-def TV and home theater receiver, a set of surround sound speakers, a PS® 3, an XboxT 360, and a Nintendo WiiT. We managed to piece together a great system when we had the resources, and now we're reaping the rewards.
Instead of paying eight bucks each for movie tickets (and another ten to fifteen on popcorn and sodas), we use our Netflix subscription to watch all the recent Hollywood blockbusters (and classics) that we haven't seen. We also use it to catch up on older episodes of our favorite television series.
We can get DVDs and Blu-ray discs in the mail to play on our PS3, or stream content instantly to our Xbox 360. (This really came in handy when I was home sick with the flu a couple of weeks ago.)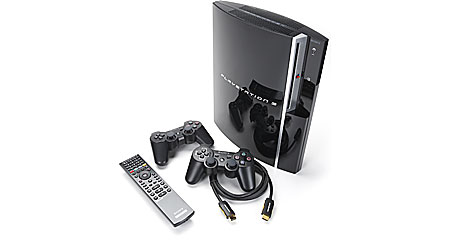 And of course our system is great for gaming, too. Thanks to our Gamefly subscription, we always have two to three new games in the house to play, giving us a total of days, even weeks of entertainment, versus the couple of hours we get with a movie. It's also helped us spend our money a bit wiser, since we can try a game that we're interested in before we decide to buy it.
So that's my story. Have you started using your gear differently? Or do you have tips for other Crutchfield customers looking to find ways to use their systems to spend their time and money more wisely?