Adding Great Sound to your TV, Tip#2 - Easy 3-Speaker Systems
Ralph Graves is one of Crutchfield's blog editors, and part of the company's social media team. He writes about home audio/video gear, specializing in Apple-related and wireless technologies. Ralph holds a master's degree in music composition, and his works have been released on various labels. He's served as product manager for an independent classical and world music label, produced several recordings, and worked extensively in public broadcasting. Since 1984 he's hosted a weekly classical music program on WTJU, and is also active as a blogger and podcaster.
More from Ralph Graves
Heads up!
Welcome to this article from the Crutchfield archives. Have fun reading it, but be aware that the information may be outdated and links may be broken.
You may be enjoying outstanding picture quality from your new high-definition TV - but chances are you're sensing something's lacking in the sound. And your instincts are good. Most speakers built into flat-panel TVs do an adequate job, but can't really deliver all the sonic detail studios pack into their DVD and Blu-ray movies to make them come alive.
Bringing your video sound up to par doesn't have to be a major undertaking. Just adding two external speakers and a subwoofer can make a world of difference.
Tip #2 Easy three-speaker systems
Easy three-speaker systems make it simple to add dynamic sound and DVD playback to any TV, especially in small rooms and tight spaces. They require relatively little wiring and offer easy speaker placement options. Three-speaker systems include a control center, two small speakers, and a subwoofer. Most have a DVD player built into the control center.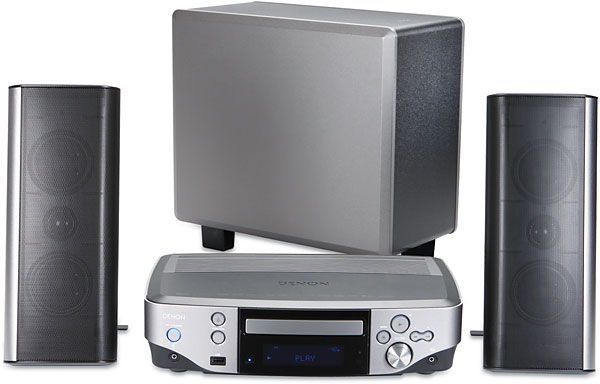 An easy three-speaker system might be your best option if:
You have a small room.

These systems are ideal for a smaller living room, or spaces like a den, bedroom, or office. Their compact size makes them a good fit visually, and they can produce enough sound to fill such rooms. If shelf or table space is limited, you can even wall-mount the speakers.

You want a very simple setup, without running speaker wires across your room.

These systems are designed for easy hookup and use. With only four pieces, they require relatively little wiring. And all of these speakers and components can sit fairly close together, so you won't have to run long stretches of cable.
This post is excerpted from Barry Montgomery's recent article in our Learning Center, Four Ways to Add Great Sound to Your TV.