Summer project: outdoor speakers
I edit the home A/V and pro audio articles on Crutchfield.com. It's a cool gig for a guy who's been seriously into audio since way before 1974. I started buying records, guitars, and gear with the money I made mowing lawns and delivering newspapers. Now the way I earn my money has changed for the better, but where it goes hasn't changed too much. Just give me the proverbial three chords and the truth. I'll do my best to help you feel it, too.
More from Jim Richardson
Heads up!
Welcome to this article from the Crutchfield archives. Have fun reading it, but be aware that the information may be outdated and links may be broken.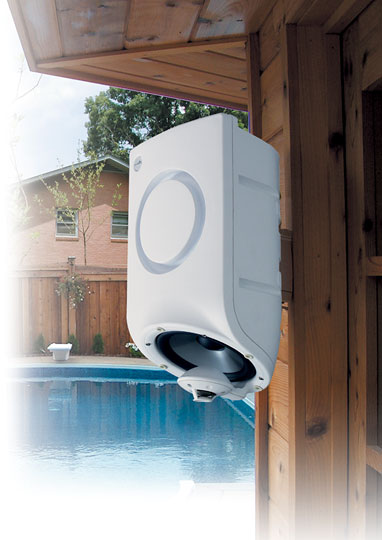 The house I recently moved into has a nice screen porch and a patio, but no outdoor speakers. I have a long list of home improvements to tackle, but since it's the season for outdoor entertaining, installing outdoor speakers just might rise to the top of the list.
I've never installed outdoor speakers, so I thought I'd start by reading by reading our article on how to choose and install outdoor speakers. It covers the basics, such as how to measure, where to install, and so on.
I'm still not sure which flavor of speakers to go with. If I decide I don't care for the look of box speakers hanging from the pillars of my screen porch, I might go with rock speakers that can be discreetly nestled in a nearby flower bed. Or maybe speakers that double as planters. There's even an outdoor subwoofer that can be buried.
I asked my friend Norm, a member of our A/V Design Group, for some tips, and he gave me the following advice:
Place the speakers no more than 8 to 10 feet apart and no more than 7 or 8 feet above the ground.
Make sure each speaker is powered by at least 50 watts RMS.
Point the speakers a little bit towards the ground so that rain will drip off of them.
Need help planning your outdoor speaker project? Contact Norm or another member of our A/V Design Group.