Tips for better DSLR videos
Zak Billmeier grew up in southern Vermont and coastal Maine. After graduating from Mary Washington College with a Geography degree he still isn't sure quite what to do with, he eventually settled in the mountains of Central Virginia. He spends his free time chasing his daughter around, taking pictures, gardening and cooking. He joined Crutchfield's car A/V writing team in 2007 and is now a lead producer on our video team.
More from Zak Billmeier
Heads up!
Welcome to this article from the Crutchfield archives. Have fun reading it, but be aware that the information may be outdated and links may be broken.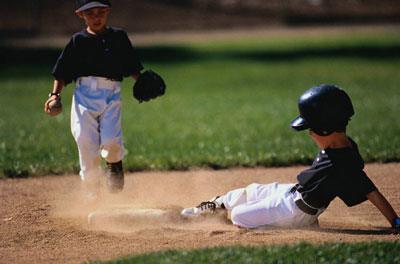 A DSLR can shoot video as well as most camcorders.
I am a photographer, not a videographer. Being good at one doesn't make you good at the other, as they are vastly different disciplines. But more and more SLR cameras come with video recording capability these days, so the line is becoming blurred a bit.
I've had the good fortune of testing several video-equipped DSLRs, and since shooting video is so different than it is with a camcorder, I thought I'd share a few tips you may find useful.
First things first, though. What are some advantages of DSLR video over a camcorder?
A larger sensor means you can achieve a shallower depth-of-field. This means you can easily blur the background, making your subject stand out. You can do cool things like pull focus from one thing to another, just like they do in movies and TV shows. You know when two people are doing a scene at a lunch table, and the camera takes turns focusing on who's speaking? That's focus pulling, and it's someone's job on the set to do just that. Now you can do it at home!
You have your lens arsenal at your disposal. Over time, a photographer acquires a collection of lenses, each with a different purpose. It's pretty fun to try and apply that to a moving picture.
It's nice to have the option on the camera you have with you, rather than having to carry a second device just for video.
You can achieve some truly memorable footage. But unlike a camcorder, you have to plan ahead. The main reason for this is that DSLR video, at present, cannot track moving subjects fast enough. Nor does it look very good when you pan the camera quickly. So this isn't the way to shoot your kid's soccer game, you'll want a dedicated camcorder for that. Here's what I'd recommend to get the most out of your video-equipped DSLR:
Use a tripod. Or make your own steadicam rig. Either way, you want to keep it still, even if you have image-stabilized lenses (another hint: you might want to turn off the image stabilization while the camera's on the tripod).
Plan your shot ahead of time. Focus, check your white balance, focus again, then shoot.
Use a memory card with a fast write speed. Video uses a lot more processing power than shooting stills, and your card needs to keep up.
Consider using an external mic. The built-in mic doesn't cut it, but at least there's a 1/8" stereo accessory jack for plugging in a mic. A shotgun condenser mic that mounts on the hotshoe will improve the sound immensely.