Take Better Photos While Traveling
Kristen is a former copywriter for Crutchfield. She wrote copy for both the web and catalog, covering a variety of home A/V products that included speakers, camcorders, and Blu-ray players. She also wrote a number articles and blog posts for the Crutchfield Know Zone.
More from Kristen Schaub
Heads up!
Welcome to this article from the Crutchfield archives. Have fun reading it, but be aware that the information may be outdated and links may be broken.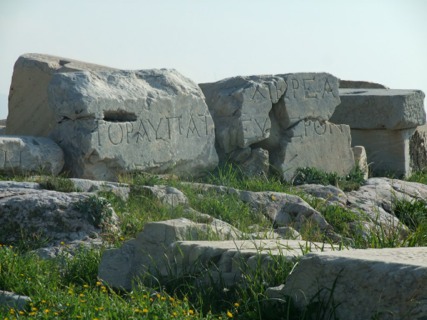 My husband and I recently returned from our honeymoon cruise in the Mediterranean. While out on our shore excursions, we were whisked from one tourist site to the next, and I couldn't help but notice the interesting ways that people use their cameras abroad. Whether they had a digital SLR camera, or a point-and-shoot, I saw many tourists making the same mistakes over and over. And so here are some tips that I've come up with based on my observations.
1. Don't snap photos through the tour bus window with the flash on.
I saw this again and again. The tour guide says, "And you'll see blah-blah on your right," and half the people on the bus stand up, move to the windows on the right, and snap photos of the landmark mentioned with their cameras' flashes on. I can only imagine how their photos turned out.
It's true, some of the most interesting things we saw were through our bus windows while driving through the city. But however tempting it may be, try not to take photos on the bus. Not only is the lighting inside of the tour bus less than ideal, you're also taking photos through a dirty pane of glass of an object probably far away, and mostly likely over another passenger's head — the photo simply will not look good. And if the flash is on? Well then, your photo will most likely be a giant glare. Wait until you're off the bus to snap your photos and you'll come home with more quality snapshots.
2. Try to take your shots from different angles.
If you're at a tourist site, chances are you're taking a picture of a structure that's been photographed millions of times at the exact same head-on angle. Try getting up close to the building and take a shot from the side (if you can). You're much more likely to remember your awe at the size of the Great Pyramid of Giza if you angle your shot up the side from its base, rather than snapping the same old shot from across the desert.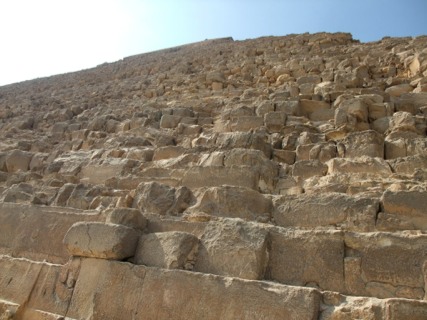 This is also a great tip to keep in mind if the building under question is under construction or if it's surrounded by tourists. You'll get a cleaner picture without the scaffolding and without other people's heads if you try taking a shot from the corner of the building or up close.
3. Get in front of the sun (instead of facing it).
If you've been blessed with sunny weather on your trip, then you may have to worry about the angle of the sun when you snap your photos. If the sun is in front of you, in other words, behind the building you're shooting, then you may end up with a black outline without any detail. Try moving around the structure, and putting yourself between it and the sun, to get a better shot.
4. Wait for other tourists to pass before you take your shot...
The last thing you want is to see someone else's shadow in your perfectly framed shot of the steps leading up to the Acropolis. It may be difficult, but wait for everyone to move out of the frame before you snap your photo. You'll appreciate it when you look back at your pictures of that temple from the 3rd century B.C. and don't see any indications of modern society.
5. ...but don't block traffic.
I'll admit it. I'm usually guilty of stopping in the middle of a walkway because I'm too busy looking at the monuments around me and not paying attention to the flow of traffic. But it can be really annoying when others stop abruptly in front of you. So as a common courtesy, move to the side if you want to stop to get a better shot, and wait for groups of people to pass. The others walking around you will really appreciate it.
6. Have fun!
Remember: chances are you can find a superb picture of the monument you're visiting in a guidebook or postcard, so don't stress if you "miss the perfect shot." And taking photos while on vacation shouldn't be snap-fest to "prove to people that you were there." Try getting a picture of some uncommon sights, too, like stray dogs unbothered by tourists, some locals fishing next to a lighthouse, or colorful fishing boats lined up in a harbor. And above all, relax, have fun, and take in the sights around you with your own eyes first.