Up Close With a Macro Lens
The Crutchfield writing team is a group of full-time, in-house copywriters who share a passion for consumer electronics. In addition to creating the articles and videos you find in the Research area of the Crutchfield website, these hard-working and talented people write the informational copy for the products on our website and in the Crutchfield catalog. Our writers constantly research the latest products, technologies, and industry trends, so that we can bring you the most helpful information possible.
More from Crutchfield Writing Team
Heads up!
Welcome to this article from the Crutchfield archives. Have fun reading it, but be aware that the information may be outdated and links may be broken.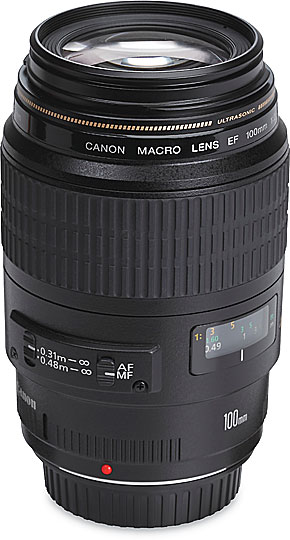 Until recently, I've never had a huge interest in Macro Photography. I've always been a photographer who loves to capture people or a beautiful landscape of the sun setting on the beach. It's not that I didn't enjoy looking at Macro shots, but I never could get myself up to go out and capture these type of pictures.
This all changed a couple months ago. I ordered my first Macro Lens, the Canon 100mm 2.8. I was shooting a wedding, and needed it to capture close up shots of the rings. I had my camera with me the day my new lens was delivered and instantly started to try it out with objects on my desk.
"Wow!" was the exact word that came out of my mouth as soon as I took my first picture and noticed the detail it captured. I then wondered why I waited so long to purchase one of these lens.
Over the past few months I've been experimenting more and more with Macro Photography. I find I enjoy it a lot more than I thought I would. It's great to go out and spot an insect or other small species wandering around and grab some shots of them. It's pretty neat getting some close shots and seeing detail that I couldn't see with my eye.
I've also enjoyed bringing my camera to work and taking some shots of things on my desk. You can see some of the shots I've captured below. The objects themselves are nothing spectacular, but viewed in extreme closeup through the Macro lens, they become interesting photographic subjects. (Click on the images below to see them at their full resolution and size — they may take a little while to load.)
Although Canon 100mm 2.8 lens isn't one that I'll use during every photo session, I've found it to be a great item to add to my gear bag.