Internet Radio Station Review: Azur FM
Ralph Graves is one of Crutchfield's blog editors, and part of the company's social media team. He writes about home audio/video gear, specializing in Apple-related and wireless technologies. Ralph holds a master's degree in music composition, and his works have been released on various labels. He's served as product manager for an independent classical and world music label, produced several recordings, and worked extensively in public broadcasting. Since 1984 he's hosted a weekly classical music program on WTJU, and is also active as a blogger and podcaster.
More from Ralph Graves
Heads up!
Welcome to this article from the Crutchfield archives. Have fun reading it, but be aware that the information may be outdated and links may be broken.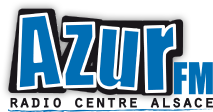 Sometimes it just takes a slightly different perspective to make the commonplace seem fresh. That's how I'd characterize Azur FM - a refreshing look at pop music.
This radio station is located in Alsace, France (very close to the German border) and broadcasts a mix of today's top hits with an occasional song from the past year or so. Running the board is a group of high-energy DJs with weather and news updates interspersed throughout the day.
What makes Azur FM's programming interesting is its location. The station plays the most popular music for the region, so their top 40 is a heady mix of chart hits from American, the UK, France, and Europe. If you like the overall sound of pop music, but are perhaps a little weary of the small selection of songs American stations broadcast, Azur FM could be just the thing you're looking for.
Even if you can't speak French, the music overcomes any language barrier. You'll hear the latest from Jay Sean, Green Day, and Alicia Keys (all sung in English, of course). But you'll also get comparable tunes from the UK girl group Sugababes, French rockers Mickey 3D, and Japanese artist Kyo. And Azur FM features artists that, while having some US chart success, are big on the European scene, such as Madonna, Fefe Dobson, Kylie Minogue, and Snow Patrol. (Note: because Azur FM broadcasts over the air, all of their music is "clean" — that is, offensive words are bleeped out.)
While the music isn't non-stop dance, Azur FM favors up-tempo tunes to keep things moving along. Breaks between songs are short and to the point — often just a station ID before jumping back into the mix. There are no commercials to bog things down either. The overall mood is upbeat, fast-paced, and fun. Just the way Top 40 radio — whatever the language — should be.
Bottom line: I'd characterize Azur FM as high-energy good, clean fun.
How To Listen:
Accessible through most wireless music players
Website: www.azur-fm.com There's an online player on the homepage.
iTunes: In the iTunes Radio menu, the station's listed in the International/World streams folder as Azur FM.
Windows Media Player: http://www.azur-fm.com/radio/azurfm.asx
Real Media Player: http://www.azur-fm.com/azur-fm.ram
Shoutcast Player: http://www.azur-fm.com/azur-fm.m3u