Internet Radio Station Review: Classical KUSC
Ken Nail has written about car audio for Crutchfield since 2003, after four years as Crutchfield Sales Advisor, and 10 years as a music teacher. He's an avid music listener, whose favorites are classical and film music. When not chained to a desk, Ken spends most of his time training for triathlons and marathons, and likes getting outside for backpacking, downhill skiing, and bicycle touring. He attended West Virginia University, where he received a Master's Degree in Music Performance and a Bachelor's Degree in History.
More from Ken Nail
Heads up!
Welcome to this article from the Crutchfield archives. Have fun reading it, but be aware that the information may be outdated and links may be broken.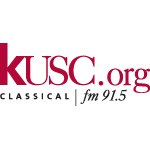 One of the things I like best about Internet radio is the opportunity it gives me to listen to local radio stations that are leaders in their field — even when they're not local to me.
Case in point — KUSC, Los Angeles' classical public radio station. KUSC does classical 24/7, hosted by a range of veteran broadcasters with deep roots in music, the arts, and public broadcasting. In fact, the hosts are one of the strong points of KUSC's programming. They're engaging, knowledgeable, and not afraid to have a little fun along the way. During one recent morning's programming, listeners were challenged to "name that tune," and also challenged to identify whether pieces were examples of the German or Italian baroque school.
Don't expect an insipid collection of light classical and baroque bon bons and snippets of larger works when you listen to KUSC. One recent hour of listening started with a Haydn "Divertimento in G" and ended with Schoenberg's "Verklarte Nachte," while passing through a complete performance of Berlioz' "Harold in Italy" along the way. If you like the piece you're listening to, you can jump onto the KUSC website and buy it immediately from their playlists.
Getting to KUSC is easy – just go to KUSC.org. Once you're there, you can dive right in with the station's own audio player popup, or click a handy link that will get you started with virtually any media player. iTunes fans will find easy-to-follow instructions on how to access KUSC in Apple world. I tried out several different players with KUSC, and was impressed with the solid sound quality and dependable service. One drawback with the station's popup player is that it doesn't display title and artist information, but that's a minor consideration – it's refreshing to find a station that understands that listening is the key element of music, and that makes getting started quick and easy.
KUSC.org has many other excellent resources on tap. A wide range of podcasts cover a variety of arts stories from LA area and beyond; a variety of interactive games offer learning and teaching opportunities for kids and parents, and LA Philharmonic concerts are archived for later streaming
Bottom line: A top-rate station and organization that will satisfy even the most sophisticated classical palates.
How To Listen:
Accessible through most wireless music players
Website: www.kusc.org There's an online player on the homepage.
iTunes: In the iTunes Radio menu, the station's listed in the Classical streams folder as Classical KUSC.
Windows Media Player: http://www.kusc.org/classical/stream/wmp/kusc128.asx
Real Media Player: http://www.kusc.org/classical/ListenNow/ListenOnline/
Shoutcast Player: http://www.kusc.org/classical/ListenNow/ListenOnline/