Internet Radio Station Review: Absolute Classic Rock
I've written about car audio for Crutchfield since 2003, after four years as Crutchfield Sales Advisor, and 10 years as a music teacher. I'm an avid music listener, with a real love of classical and film music. I love having a great system in my car, and I'll still match the system in my 98 Ford Ranger (may it rest in piece) up against anything else I've heard for great SQ. I attended West Virginia University, where I received a Master's Degree in Music Performance and a Bachelor's Degree in History. Let's Go Mountaineers!
More from Ken Nail
Heads up!
Welcome to this article from the Crutchfield archives. Have fun reading it, but be aware that the information may be outdated and links may be broken.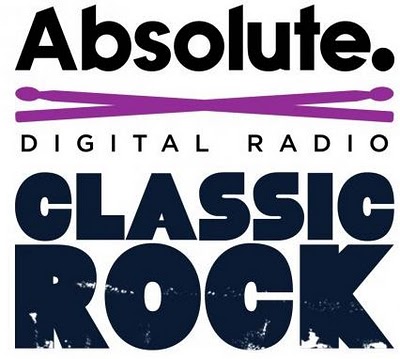 Sure, Classic Rock radio stations are a dime a dozen. What makes some better than others? It's a fair question, and it's not always easy to put your finger on what makes one an enjoyable listen, while another is a tired rehash of oldies. But in my book, Absolute Classic Rock is one of the best.
Based in London, Absolute Classic Rock has an excellent playlist that straddles the divide between favorite war horses and less well-known but eminently worthy songs. Listening to the station is like sitting down to eat a cheeseburger and biting into an unexpected but tasty topping (jalapeno peppers, anyone?). A recent listening session kicked out familiar cuts by The Rolling Stones, The Who, Jimmy Hendrix, and U2, but also threw in some less familiar selections like The Kinks "Waterloo Sunset" and the bouncy pub rock of Status Quo's "What You're Proposing." With the addition of some good old tunes by Genesis and Supertramp, this maturing prog rock fan was a pretty happy camper. You'll find a bit more of emphasis on British bands on Absolute Classic Rock than you'll find on your local station, not surprisingly. In fact, one of the station's calling cards is their "Great British Guarantee" — five songs in a row by British bands or artists during each hour.
You can tune into Absolute Classic Rock easily through iTunes® but consider using their web site for your portal. There's an easy-to-use pop-up player that also lets you jump over to their sister stations: Absolute Radio (rock with a slightly more alternative slant), and Absolute 80s (need I say more), and dabble (playlist decided by listener votes). The web site is easy to navigate and provides an exhaustive playlist of songs that have been on the station, organized by date. Sound quality through the pop-up player and iTunes is excellent, with a nice dynamic range and very little evidence of compression.
All the Absolute stations are commercial, so expect commercials. That doesn't bother me — British commercials tend to have a quirky sense of humor that appeals to me, and I appreciate the cultural acclimatization.
Bottom Line: Absolute blinder. A great classic rock radio station that keeps the energy flowing.
How To Listen:
Accessible through most wireless music players
Website: http://absoluteclassicrock.co.uk/ The site has its own pop-up player
iTunes: In the iTunes Radio menu, the station's listed in the Classic Rock streams folder as Absolute Classic Rock