Internet Radio Review: 100%NL
Ralph Graves is one of Crutchfield's blog editors, and part of the company's social media team. He writes about home audio/video gear, specializing in Apple-related and wireless technologies. Ralph holds a master's degree in music composition, and his works have been released on various labels. He's served as product manager for an independent classical and world music label, produced several recordings, and worked extensively in public broadcasting. Since 1984 he's hosted a weekly classical music program on WTJU, and is also active as a blogger and podcaster.
More from Ralph Graves
Heads up!
Welcome to this article from the Crutchfield archives. Have fun reading it, but be aware that the information may be outdated and links may be broken.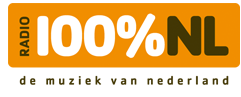 Sometimes it just takes just a little bit of foreign spice can make the overly-familiar interesting again. That was my reaction when I first tuned in to 100% NL. On the surface, it's just another Top 40 radio station, with high-energy DJs, news and sports updates, and the latest soft rock and pop with an occasional oldie thrown in for variety. But 100% NL is broadcast from the Netherlands, and as its name implies, the station is all about music popular in its own country.
English is the unofficial second language of the Netherlands, making the Dutch music scene unique. Most artists can comfortably sing in either Dutch or English. Sometimes Dutch groups chart on Dutch stations singing in English — and are as easily understood by their audience. This bilingual ability helped some groups achieve international success, such as Golden Earring ("Radar Love") and Shocking Blue ("Venus"). And while only a few managed to break into the American market, many more have appeared on the UK charts over the years.
Although the DJs on 100% NL speak Dutch, English words and phrases regularly crop up making it possible to follow the general thrust of the patter. But that's not what's important. It's the music that matters.
American and British pop have greatly influenced Dutch music, but not completely overwhelmed it. The Dutch language has a different rhythm and cadence than English, which pulls the melodic phrases in a different direction. So the music may sound familiar, but never cliche.
100% NL plays the hits from the Dutch charts, which is not necessarily exclusively Dutch artists. During recent listening sessions I heard UB40, a George Michael/Elton John duet, Phil Collins, and Italian artist Eros Ramazzotti.
The majority of the tunes, though, are by Dutch artists such as balladeers Jan Smit, Wolter Kroes, and Marco Borsato. There's also some interesting alt-rock by Jurk!, Blof, and Kane, as well as introspective artists such as Nick & Simon. And of course, plenty of straight-ahead pop singers like Erik Mesie, Guus Meewis, and Gerard Joling.
Be warned: 100% NL is an over-the-air station, and so there are blocks of commercials, just like in the U.S. But because I don't speak Dutch, they don't seem nearly as annoying. And I think that language barrier also helps my appreciation of the music. I'm sure some of the big ballads have lyrics just as sappy as any sung by Celine Dion, but since I don't understand them, they don't detract from the melody.
And the music is first-rate. I'm usually humming along by the first chorus — and that's not something that happens to me with American pop. The audio stream is exceptionally good, too. It's not overly compressed, and actually sounds fairly expansive — which really helps put the big ballads across! My only quibble is with the metadata, which lags behind the audio. So if you like a song, you may have to wait a few seconds for the name to come up on your player.
Bottom line: Catchy, tuneful pop that transcends the language barrier
How To Listen:
Accessible through most wireless music players
Website: The www.100p.nl site has links to open the stream in Windows Media
iTunes: In the iTunes Radio menu, the station's listed in the International streams folder as 100% NL