On the Appalachian Trail with the Olympus Stylus Tough 6020
I've written about car audio for Crutchfield since 2003, after four years as Crutchfield Sales Advisor, and 10 years as a music teacher. I'm an avid music listener, with a real love of classical and film music. I love having a great system in my car, and I'll still match the system in my 98 Ford Ranger (may it rest in piece) up against anything else I've heard for great SQ. I attended West Virginia University, where I received a Master's Degree in Music Performance and a Bachelor's Degree in History. Let's Go Mountaineers!
More from Ken Nail
Heads up!
Welcome to this article from the Crutchfield archives. Have fun reading it, but be aware that the information may be outdated and links may be broken.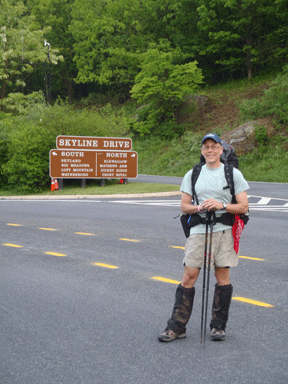 To me, the essence of a camera or camcorder isn't what it does, it's what it allows me to do. I've always taken a camera on my yearly backpacking trips — it's an excellent way to share the experiences and memories of the trip with others, and remind myself where I've been. But the advent of a new generation of compact cameras with built-in camcorders has added an entirely new dimension to documenting my journeys. With the addition of only a few ounces of pack weight, these cameras not only let me take still images, but also record high-quality video footage..
I set out this May for a four-day hike on the Appalachian Trail with the Olympus Stylus Tough 6020 in my pocket. At left is a photo of me taken with the Stylus tough at the start of my journey (click on the image to enlarge).
The Stylus Tough was a good choice for the trip — since it's waterproof, I didn't have to worry about rain, sweat, or unfortunate accidents at stream crossings. And because it's shockproof, those occasional fumble-fingered moments on a rocky trail weren't anything to worry about.
The camera boasts a 5X optical zoom, augmented by a 5X digital zoom for a seamless total of 25X zoom — perfect when I wanted to focus in on distant objects. The image stabilzation circuitry for both still and video settings let me take blur-free images even when I was still breathless after a tough climb up a mountain.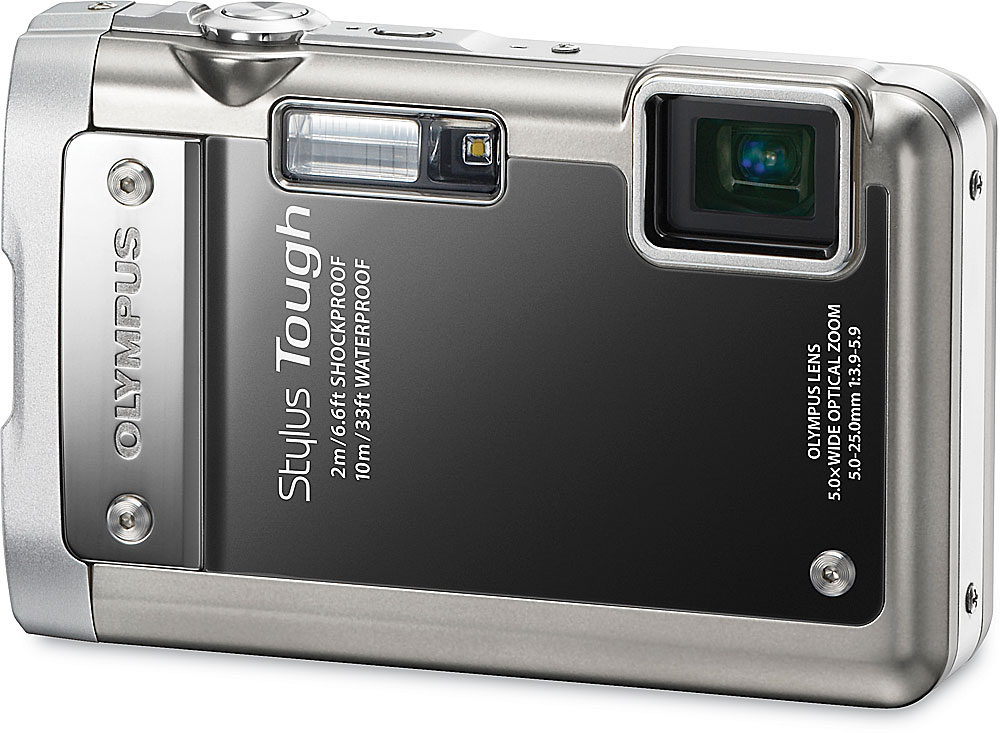 What I really appreciated about the Stylus Tough was its simple menu system and automatic shooting modes. I like to keep moving when I hike, so taking time out to try to puzzle out how to change a setting isn't something I like to do. Not that I had to do much — I got excellent pictures for the most part just by sticking to the auto settings. The camera's 14-megapixel image sensor provided more than enough detail for my needs.
But as I said at the beginning, it's not what the camera does, it's what it allows you to do. When my trip was done I had 4 GB of memories ready to go — more than enough to have some fun with some editing software on my home computer. Take a look if you'd like — I documented the trip in Four Days on the Trail on YouTube, all with photos and video from the.Olympus Stylus Tough 6020.