Easy to use portable GPS devices
During his tenure as a Crutchfield staff writer, Marshall Chase wrote about home theater receivers, sound bars, and in-wall and in-ceiling speakers.
More from Marshall Chase
Heads up!
Welcome to this article from the Crutchfield archives. Have fun reading it, but be aware that the information may be outdated and links may be broken.
Welcome to "Easy to use stuff," a series of blog posts on things even my Mom can use. My last post was an exploration of easy to use sound bars. This was so Mom could get a lot more enjoyment out of her TV. Now, I'd really like Mom to be able to find her way a little easier in her new home town of Ft. Lauderdale. The big question in mind is what can she use that will not simply create more confusion?
GPS - Getting to your destination without getting lost in the equipment
GPS should be ideal for people who are looking for easy to use stuff. After all, isn't the whole idea to be able to navigate in unfamiliar territory? The last thing you want is a device that causes great confusion at highway speeds. Of course you should begin programming before you put the key in the ignition.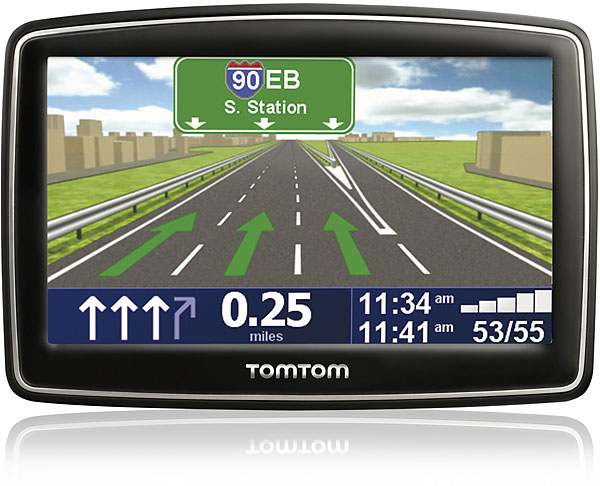 Mom liked my TomTom
Like Mom, I am directionally challenged. Here are some reasons why she liked my TomTom XL 340-S:
The TomTom (like any GPS) starts out by asking where Mom lives. While it's not hard to enter, I'll program Mom's address in advance for her. The beauty of having "Home" entered is that, no matter where she is, Mom can simply tell the GPS to take her "Home", and the directions will be forthcoming.
Since I won't be able to tap in a destination for Mom every time, I wondered if she could enter an address by herself. No hassle. With the tap of a screen icon, the TomTom let her enter an address.
If she has a spot she visits a lot she can easily save it as a "Favorite." If she forgets to do that, she can still find it as a "Recent Destination." But if she's looking for a place that she's not familiar with, like an Italian restaurant, she can find it listed under "Points of Interest."
A GPS should be seen and heard
The TomTom is one of those units with a screen over 4" in diagonal. For someone with aging eyes (like Mom) I'd recommend a GPS with a screen of this size or larger.
Mom also liked the "lane assist" feature. There are few things worse than being on the road with your GPS only sort of telling you where to go, but not giving you any warning that you would be best off in a particular lane.
Finally, Mom liked that the TomTom uses "text to speech" to give directions. You don't want to have to look at the GPS screen at all times because one thing a GPS can't do is predict what crazy thing the person in front of you is about to do. By using the spoken directions you only need to glance at the screen once in a while. I think text-to-speech is critical for safe navigation.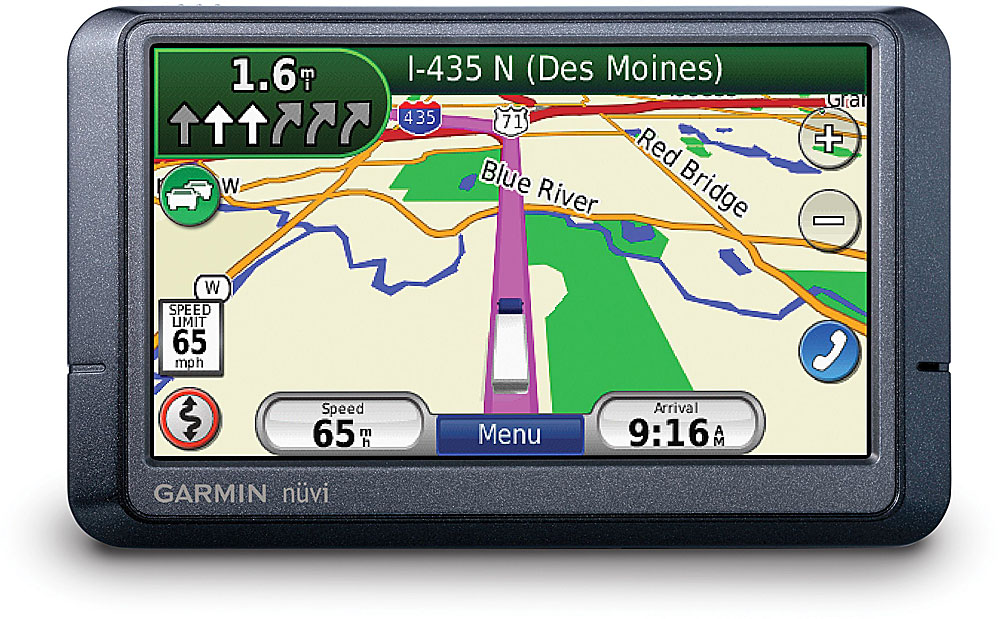 What's that up ahead?
What if Mom has one of her critical nail appointments and is worried about getting stuck in traffic? Now there are GPS devices that offer Live Traffic Service, which tells you about heavy traffic in the area and alternate routes. Some of these services charge a fee while others are available free of charge. Traffic service is great for commuters as well as for people new to a town, like Mom.
One model I think she'd like is the Garmin nuvi® 465T. Not only can she make her nail appointment on time, but the screen is 5" diagonal for even easier viewing.
Since I am Mom's free tech support from Crutchfield, I will select the free traffic service from a menu on the GPS and Mom will get real-time traffic information to help her avoid tie-ups.
For the traveler
Mom is not the queen of the road trip. But I know many moms and dads who roam the nation's highways as well as Canada and Mexico year round. To be sure that all who wander are not lost, I recommend an in-dash GPS system. I particularly like the Pioneer AVIC-Z140BH:
The Pioneer model shown here has a 7" diagonal screen for easy viewing. It has most of the features that you'll find in the best portables but it goes even further. There are 12 million points of interest loaded up. Everything from museums and historical sites to the closest pizza parlor. Not only will this GPS talk to you but you can talk to it. It has voice recognition that will enable you to enter information by spoken commands to the GPS and even to a connected iPod®.
It also has built-in Bluetooth® capability to provide hands-free operation of a compatible phone. In-dash units like the Pioneer are also terrific for playing music and even movies on DVD. I've spoken with lots of customers over the years with RVs who use in-dash models as both an information and entertainment center for their home away from home.
As close as we get to autopilot
It's not likely that Mom's going to re-enact Lindbergh's flight to Paris, but a trip to a shopping mall, you bet! The GPS will get Mom where she wants to go and back home again, quickly, safely and with low stress.
Other posts in the Easy to Use series:
Easy to use point and shoot cameras
Easy to use wireless headphones