Easy to use point and shoot cameras
Heads up!
Welcome to this article from the Crutchfield archives. Have fun reading it, but be aware that the information may be outdated and links may be broken.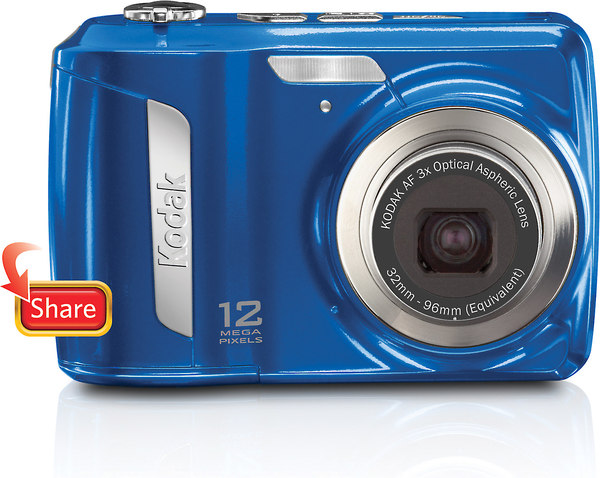 Welcome to another in a series of posts on "Easy to use stuff." These articles highlight products that with little or no support can be used by most anyone. In particular, I write them with my 85-year-old Mom in mind. My last post was on digital photo frames. This post on point-and-shoot cameras is to help people get pictures to put in their frames, post online and even print out if they prefer their pictures in ink and not pixels.
Point, shoot, and share fearlessly
Mom is afraid of digital cameras because she thinks they're complicated and have too many buttons and settings. I am going to recommend she try the Kodak EasyShare C143. There are very few buttons and simple settings to use, though the aficionado can delve deeper if they wish (Mom won't be doing that, I promise). This camera has a feature called Smart Capture. It does face and lighting detection. The camera recognizes faces and puts them in focus. It also samples lighting conditions. The C143 automatically adjusts the camera settings so Mom is going to get a perfect picture nearly every single time.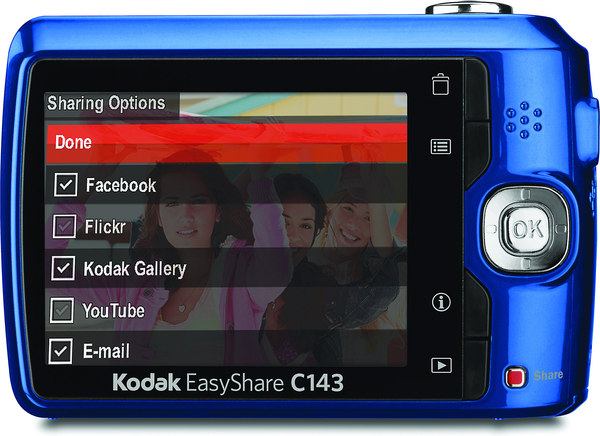 The EasyShare has excellent resolution so Mom will get great quality shots. It has blur reduction so her pictures will turn out well. The LCD view screen is 2.7" wide and bright, so she can see it even on a very sunny day, whether she's looking at a saved photo or one she's about to take.
There IS one button that Mom is going to love! It's the SHARE button. All she needs to do is go to the computer, hook the camera up and press this button to tag it to her page on the Kodak Gallery. This means that her photos will be easy to see on her new frame, plus family can visit her page to see what she's been up to. And with the world's most beautiful great-grandchild, she's up to plenty, I can assure you.
Mom can't break the paper habit
My mother is going to love her new digital frame, but I know she's going to want some prints to put in the regular frames she already has. Back in the day, you took your film to the pharmacy and waited a week or so for your pictures to come back. Nowadays you can still bring your memory card to the pharmacy (or any number of places that do photo printing) and you can have your picture in a minute or so. I know Mom is going to need some help from the clerk a time or two, but I've seen these wonderful people patiently helping photo printing newbies before and I know she will get her pictures printed out. Mom just needs to be able to find the tiny card in her purse.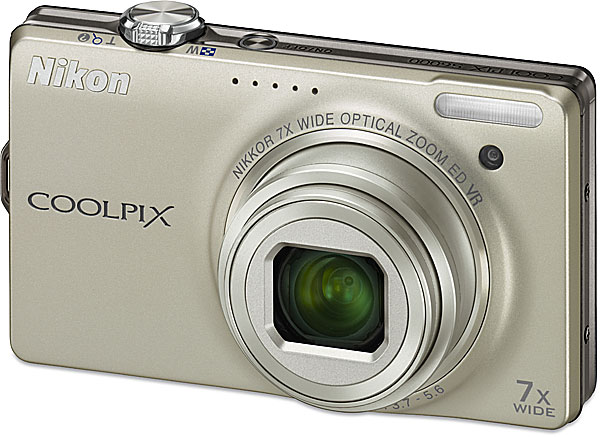 Mom turns it up a notch
Mom is going to take a trip to visit her sister in Las Vegas soon. They might like to "take a look around", she tells me. What camera would be best to capture some memories of the sites and of the two of them creating a ruckus? I think the Nikon Coolpix S600 will be perfect:
This camera is thin enough to easily fit in Mom's purse. (Of course, so is an aircraft carrier). It has a terrific optical zoom so even from a distance the dancing fountains at the Bellagio will come out great. And she can even use the video mode to capture them in motion and sound.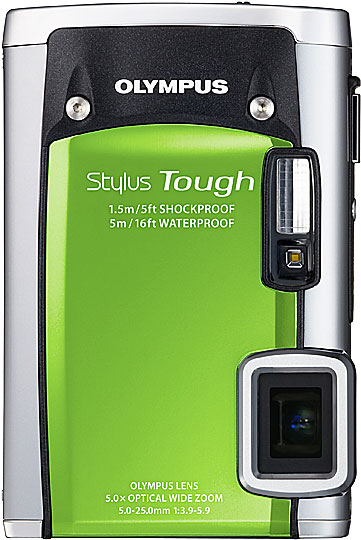 How about something unkillable?
Well. Mom does have a little oops once in a while. There are some cameras that are built for those who provide certain environmental challenges, including dates with gravity. If Mom's worried that this could happen, I'd recommend the Olympus Tough-6020.
This camera stands up to its name. It's waterproof to 16 feet, withstands temperatures well below freezing, but mainly it can take a drop of about 5 feet and remain unscathed. It also has an "Easy" mode, and lots of features to take great pictures.
Other posts in the Easy to Use series:
Easy to use portable GPS devices
Easy to use wireless headphones