Easy to use satellite radio
During his tenure as a Crutchfield staff writer, Marshall Chase wrote about home theater receivers, sound bars, and in-wall and in-ceiling speakers.
More from Marshall Chase
Heads up!
Welcome to this article from the Crutchfield archives. Have fun reading it, but be aware that the information may be outdated and links may be broken.
Welcome to another in the "Easy to Use" series of posts about electronic goodies that people like my 85-year-old Mom would enjoy greatly and use fearlessly. This entry is about something I already know Mom adores: satellite radio. What's not to love? You can hear your favorites without commercials. The sound quality is great and the equipment is a cakewalk to use, which is important because once Mom's was set up, she's never even changed the channel. No kidding!
Part 1: The boom box
This is the part that Mom thinks of as "the radio." The box has speakers and a built-in amplifier. It has a volume switch and all of the things that would be familiar to most anyone's mom or dad. Although this is not the same kind of radio my mom grew up with in the 1930s it isn't anything unrecognizable either. I think the one most folks will really like is the SIRIUSXM Dual Mode Boombox. It will work with any of the latest satellite receivers, SIRIUS or XM, (receiver not included).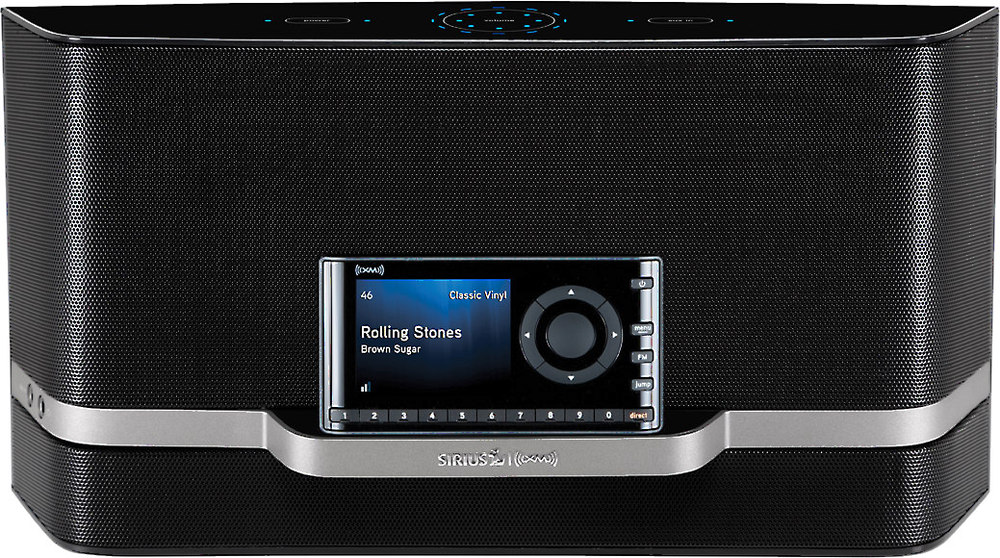 The boom box comes with a remote that will control the receiver, the volume and all the usual stuff. It has a folding wallet-sized antenna that can be placed on the window sill. It's got a long enough antenna cable and power cord so it doesn't have to sit on the window sill itself. When the box was in place, all Mom had to do was turn the radio on and off.
Part 2: The receiver
The satellite receiver decodes the digital signal that comes from space. Mom didn't need to know that. All she cared about is that the receiver tells her which channel is playing, the name of the artist and the name of the song. I recommend something simple like the SIRIUS Stratus 6: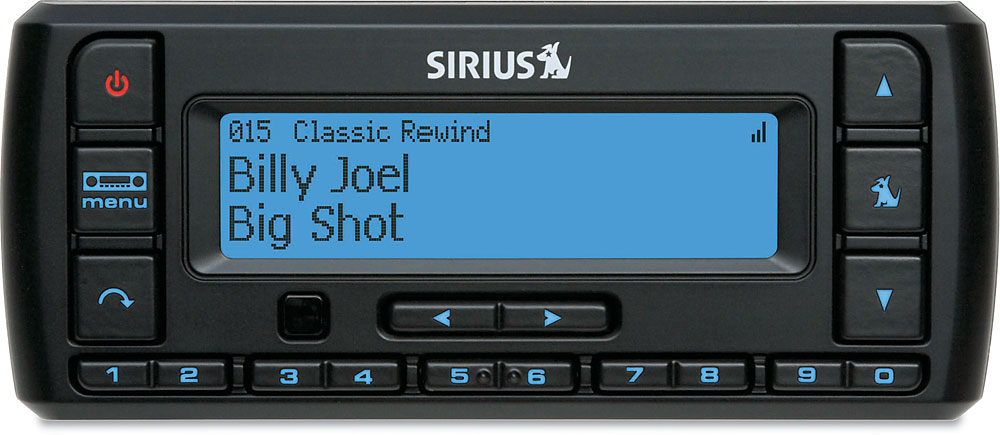 The Stratus 6 has an On/Off button, but Mom leaves hers in the "On" position and just uses the power button on the boom box itself. Your mom or dad may want to explore beyond a single channel, unlike my Mom. More about that in the next section.
Part 3: The setup
This part is the one I like to think of as my part. I activated Mom's subscription before I sent her the receiver. I needed the receiver in my hands first. I contacted the satellite service and activated (and paid for) Mom's subscription ( www.sirius.com or www.xmradio.com ). All she had to do was place the antenna on the window sill, plug the box in and turn it on.
There are lots of channels on Sirius and XM, as well as a number of subscription packages available. Mom lives and breathes Siriusly Sinatra. She goes way back with Frank, back to the days when she used to play hooky to see him at the Paramount Theater in New York. There's a lot more to love and additional channels can easily be programmed as favorites on any receiver, so it's easy to skip through channels. Some that I wish Mom would try are Forties on 4, SIRIUS XM Pops, On Broadway, Laugh USA, and if she really wants to reminisce, there's a great channel with many of the shows she grew up with called Radio Classics.
A little step-up
Someday Mom may want something with a couple of extra lines of text. Or let's say she'd like to know automatically every time a favorite artist has a song being played. She would like the SIRIUS Starmate 5:

Any time she hears a favorite song or artist, all Mom would have to do is use the "Memo" button and follow the easy prompts to save it. The system automatically and continuously scans the channels. Any time the favorite is found there's an alert tone that comes through as well as a screen message shown. This receiver even stores the last 44 minutes of the program you're listening to, so if Mom misses something or wants to go back and hear Sinatra's version of "Come Fly With Me" again, she can do that, no sweat.
For those who don't want to miss anything
With so many choices available it's hard to decide what to listen to. Sure, my Mom's content to spend her time with Frank, but if your mom's a little more adventurous or your dad can't put down the remote, you're going to want something a little different. Some satellite receivers make it easy to see what's playing on stations other than the one you're listening to at the moment. I like the XM Xpress RCi: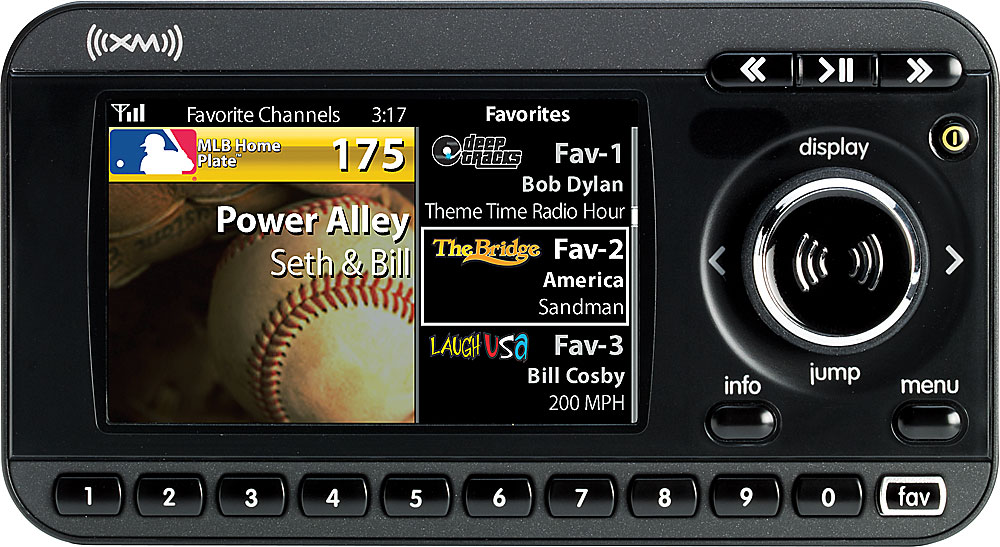 This receiver will work in the same boom box as the others. But for those who crave variety, it can split the screen for a preview among three channels, so if there's something you prefer playing on another channel, it's easy to see it and switch over. Simply key in the channel number you want. The receiver will also track up to 20 artists or songs, specific stock prices and favorite team scores and game times. The XM Xpress RCi offers an opportunity to make informed channel surfing.
Other posts in the Easy to Use series:
Easy to use portable GPS devices
Easy to use point-and-shoot digital cameras