How to get better sound from the music on your computer
Tara W. has worked for Crutchfield since 2004. She writes about whole-house music and video gear, and works on Crutchfield's video team.
More from Tara W.
Heads up!
Welcome to this article from the Crutchfield archives. Have fun reading it, but be aware that the information may be outdated and links may be broken.
Practically all of us have music stored on our computers,
iPods®
, and cell phones. But the earbuds and computer speakers that come included with these devices limit the range and the details of the music we hear.
Getting better sound doesn't have to be difficult or complicated: Upgrading just one piece of gear in the chain from digital music file to your ears will improve the experience. And we can help you get better sound from your digital music library — whether it's from your computer or your iPod.
Starting with a good base — high-quality audio files — is essential. For info on how to create or rip high-quality audio files, see Jim's Guide to High-fidelity Computer Audio. Once you've got them, the next question is how will you get that sound out of your computer?
Bypassing your computer's sound system
Most computers come with a built-in sound card, but if you haven't upgraded it along the way, chances are it isn't going to be the highest-performing piece of equipment. What does a sound card do? Part of its job is to convert the 0s and 1s that are your music files into an analog signal that can be played through your speakers — it's called a digital-to-analog converter, or DAC. This is a great place where an upgrade can change your listening experience and here are a few ways to go about it.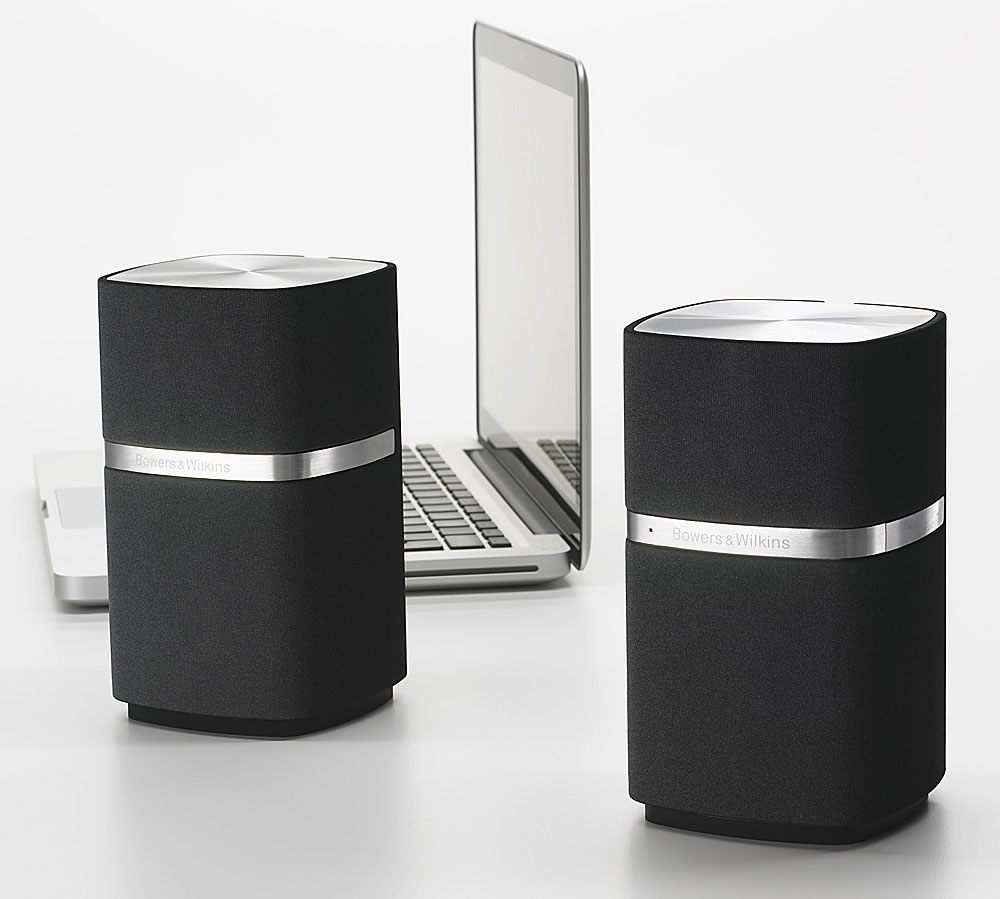 1. An all-in-one solution
Choose high-quality computer speakers that have their own built-in digital-to-analog converter (DAC) and amplifier.
These sleek Bowers & Wilkins MM-1 speakers connect to your computer's USB port (bypassing the DAC). In addition to being tiny and modern, they also pump out great sound. Be sure to read Ralph's review, Bowers & Wilkins MM-1 computer speakers — A joy for the senses.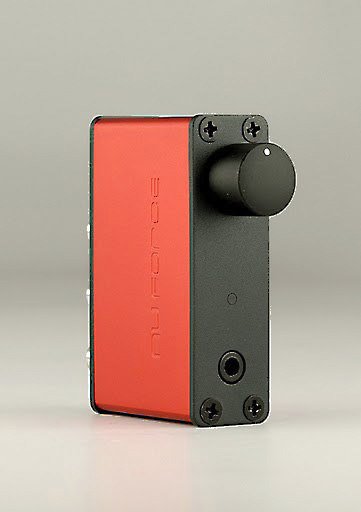 2. A combination for great sound
Pair an external DAC with high-quality computer speakers
You don't necessarily need speakers with a built-in DAC (especially if you already own a pair without one). Another option is to get a converter that you connect to your computer and to your computer speakers. In this case, I've used a NuForce uDC-2AC (they're compact and come in fun colors) and Audioengine speakers as a great way to showcase digital audio.
3. Equipment that's tailored for your computer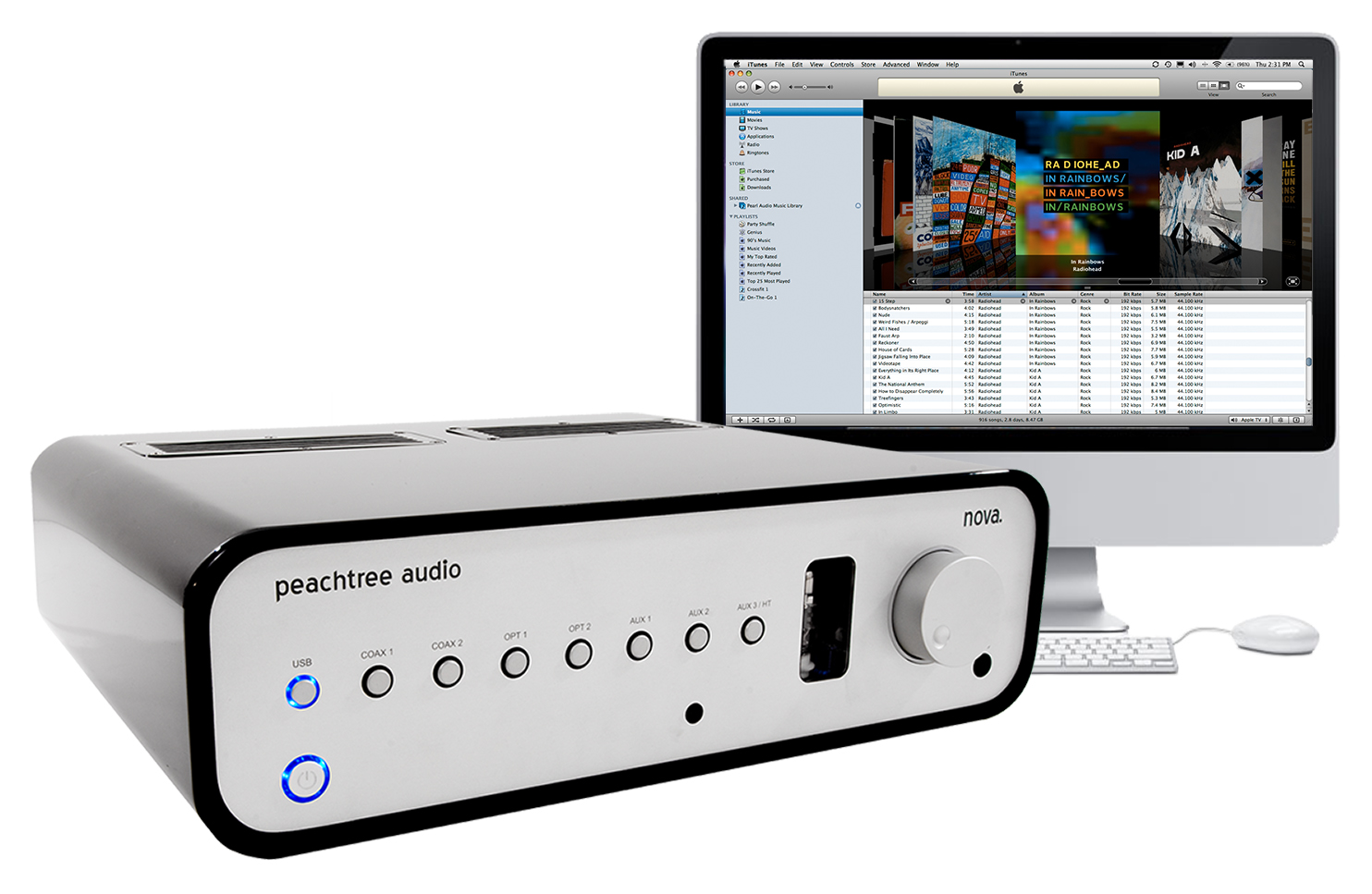 For improved audio performance, I'd choose dedicated computer audio components along with high-fidelity bookshelf speakers. They'll bring new life to the multitude of songs on any computer. These Peachtree Audio pieces feature the same design and impressive build quality as the high-end gear you'd expect to find in a larger home audio system, but these are designed to use your computer as a music source.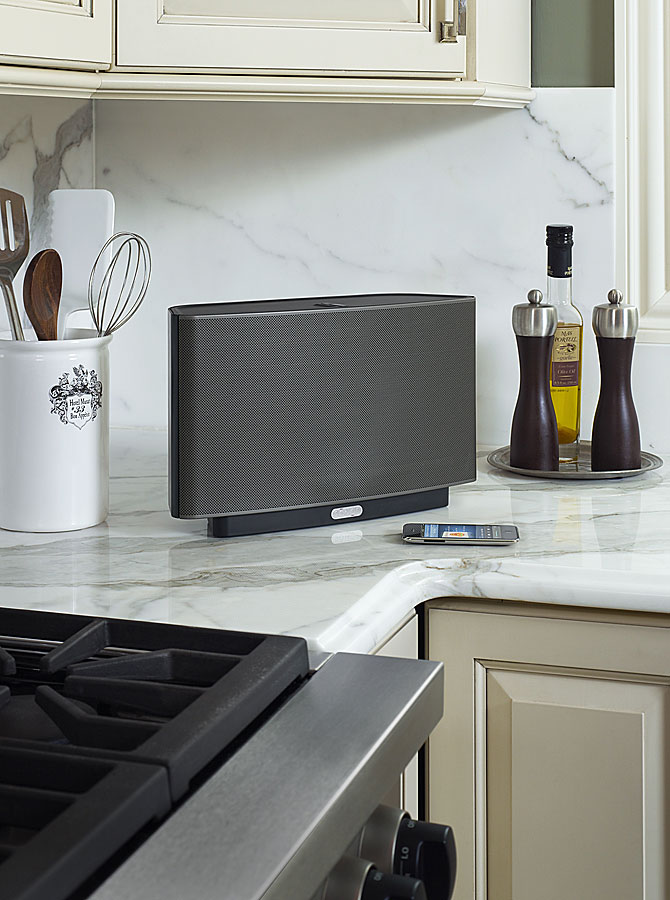 Listening in a different room than where the computer lives
Listening to great music in the same room as your computer is wonderful, but what about listening in other parts of the house? A number of wireless music players let you do that, but a Sonos® multi-room music system is a great — and wireless — choice. Sonos makes players that'll work with existing gear, like the high-end system in a living room, and other players have built-in speakers, which are perfect for spaces like a kitchen or bedroom.
Personal listening
Can't listen out loud at work? Don't want to wake the kids or your partner? There are ways to get great sound from headphones, too. Just see my companion post, Two ways to amp up headphone listening. And if you want to personalize what you listen to, read Three Internet music services worth checking out.