Easy to use wireless headphones
During his tenure as a Crutchfield staff writer, Marshall Chase wrote about home theater receivers, sound bars, and in-wall and in-ceiling speakers.
More from Marshall Chase
Heads up!
Welcome to this article from the Crutchfield archives. Have fun reading it, but be aware that the information may be outdated and links may be broken.
Welcome to another in the "Easy to use" series of posts about electronics that people like my 85-year old Mom would use and enjoy greatly and without fear.
So why wireless headphones? Well, I have frequently gone into Mom's living room and heard the volume of the TV turned up high enough for people in adjoining states to hear it. TV speakers aren't the best for sound reproduction to begin with. Add in the diminished ability of aging ears to hear audio details clearly, and you've got a situation that's a problem for a lot of people, not just my Mom. My time as a Crutchfield Product Advisor also taught me that people in a household sometimes have disagreements over the TV volume, or someone wants to watch something while someone else wants to sleep. So there are times when using headphones with a TV works great for both the listener and the non-listener.
I think Mom will enjoy the freedom of movement that comes with wireless headphones. Not only can she sit as far away from the TV as she likes but she can run to the kitchen for a snack. The "wireless" feature eliminates that distressing "head tug" but it also means Mom can keep up with the game show while pickle hunting.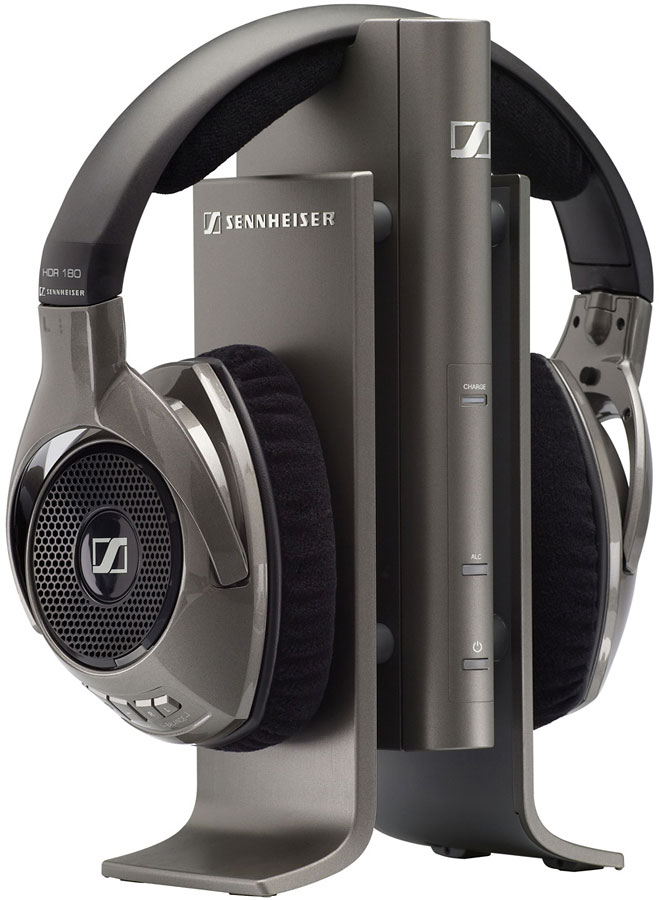 1. Sennheiser RS-180 wireless headphones
Over the years wireless headphones have become more comfortable to wear, higher in sound fidelity than ever, and they're fairly easy to manage where batteries are concerned. I think Mom would love the Sennheiser RS-180 wireless headphones.
The sound quality on these headphones is magnificent (read Ralph's review: Sennheiser RS-180 wireless headphones — wi-fidelity.) The headphone transmitter connects easily to most any television or other device with included plugs. In addition to having no wires to trip over (a pet peeve for my Mom and me), the headphones weigh less than 8 oz. so they're comfortable to wear for long periods of time. And with a range of over 100 yards, Mom can go out for a long pass into the end zone and not miss the Giant's game (just kidding, Mom).
The RS-180s can run up to 24 hours without a charge, but I'm recommending Mom set them in their cradle every time when she's done. This way, not only do the batteries stay charged, but she'll always know where to find them. If she sets them down but turns off the TV, the headphones shut themselves off after 5 minutes, so the batteries don't get drained.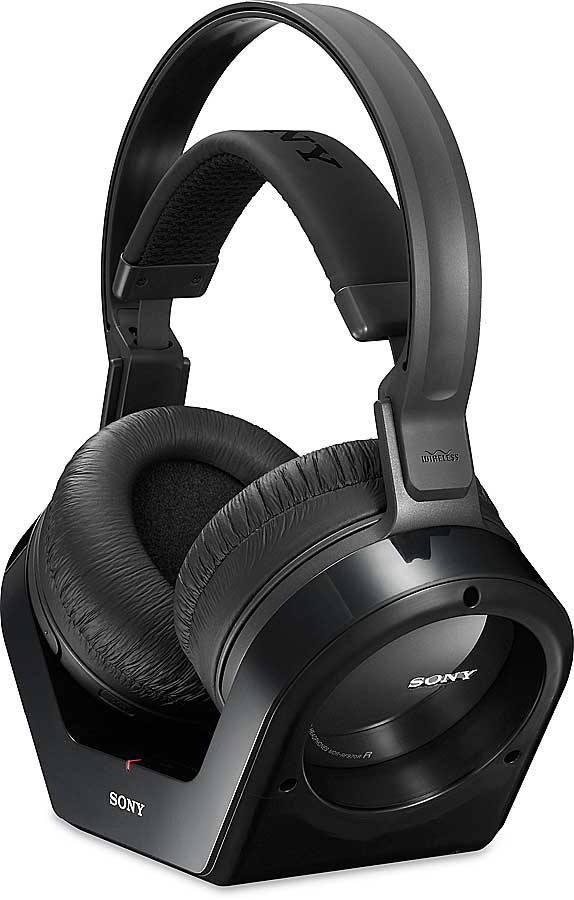 2. Sony MDR-RF970RK wireless headphones
Another pair of great wireless headphones is the Sony MDR-RF970RK.
These headphones have good sound quality and are easy to connect to your TV or receiver with included wires for the transmitter. They begin charging as soon as they are placed in the cradle and don't turn on until they're put on the ears. They have an easy-to-use rotary volume control. Their rechargeable batteries supply up to 14 hours of continuous play time (for those Frank Sinatra movie marathons) and have a range of up to 150 feet, so Mom can go way across the condo and not miss a croon.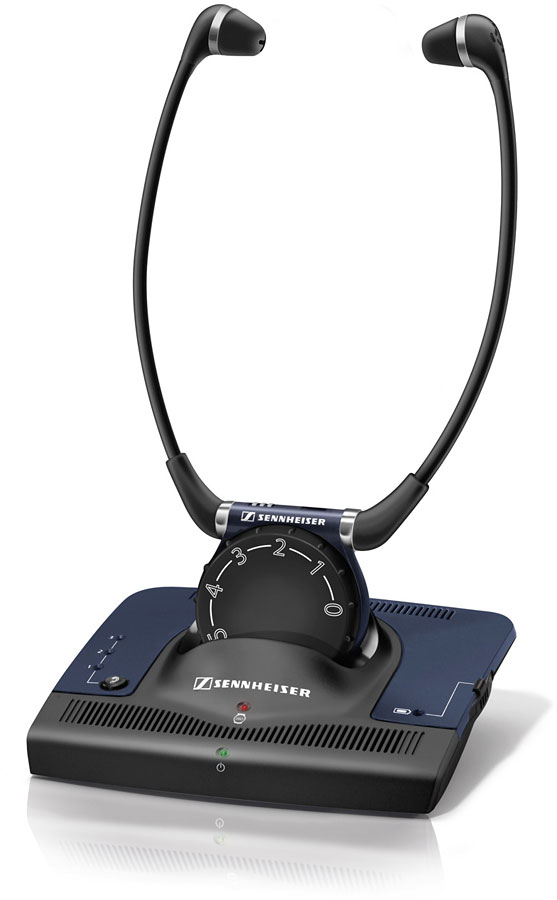 3. Sennheiser SET 840 TV S wireless TV listening system
Another excellent set of headphones is the Sennheiser SET 840 TV S.

The "stethoscope" style has real style appeal in addition to comfort, light weight (less than 2-1/2 oz.) and top-notch sound quality. I think Mom would say that their most important feature is that they won't mess up her latest hair-do. They can also be used trouble-free by people who wear hearing aids. I like that these headphones can be tuned for hearing dialog best, something that elders frequently have trouble with. You can even add a second set of headphones in case there is a difference of opinion regarding volume. The Sennheiser SET 840 TV S is easy to connect to your TV and plays for about 9 hours between charges.
Other posts in the Easy to Use series:
Easy to use portable GPS devices