Secrets of Home Theater and High Fidelity selects the best products of 2010
Ralph Graves is one of Crutchfield's blog editors, and part of the company's social media team. He writes about home audio/video gear, specializing in Apple-related and wireless technologies. Ralph holds a master's degree in music composition, and his works have been released on various labels. He's served as product manager for an independent classical and world music label, produced several recordings, and worked extensively in public broadcasting. Since 1984 he's hosted a weekly classical music program on WTJU, and is also active as a blogger and podcaster.
More from Ralph Graves
Heads up!
Welcome to this article from the Crutchfield archives. Have fun reading it, but be aware that the information may be outdated and links may be broken.

The Secrets of Home Theater and High Fidelity® website mostly reviews mid- to upper-level audio/video gear with an emphasis on performance for the money. Secrets' editorial team recently announced their Best of 2010 Awards, and we were pleased to see that several products we carry at Crutchfield.com made the list.
Two-Channel Speakers: PSB Synchrony Ones
Jim Milton wrote in his review:
"The PSB Synchrony Ones are one of the best sounding speakers I have had the pleasure to audition in my home. The overall sonic performance was exceptionally good, with a wide and deep sonic soundstage with all of my music. The build quality is nothing short of extraordinary for both its solidity and style. Paul Barton and his team have put a lot of research, time and effort into these speakers and the results really do speak for themselves. Highly recommended!"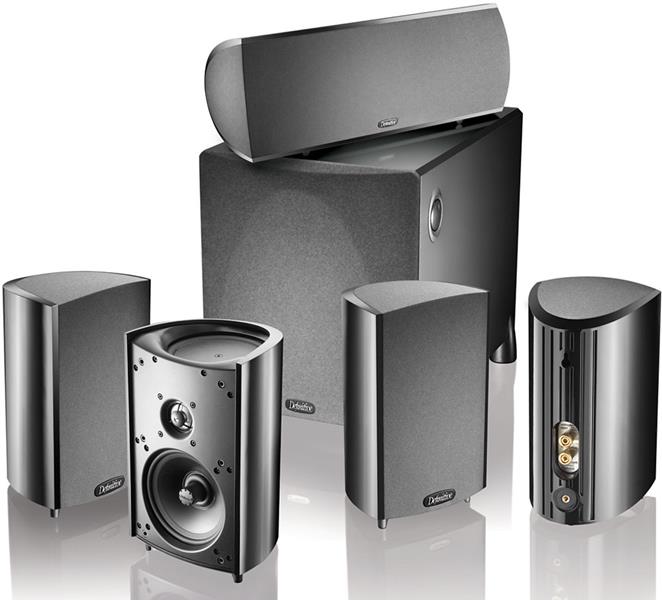 Best Value 5.1 Speaker System: Definitive Technology ProCinema 800
Jim Clements picked the ProCinema 800 for this category. He wrote:
"The Definitive Technology Pro Cinema 800 system ... will delight you with what may be the best bang for your buck deal in the Home Theater marketplace. Despite their small size; the satellites produce tangible mid bass, transparent mid range and sparkling highs. The included compact sub boasts a beefy little amp and high excursion driver. This little sub filled out the lower octaves much better that I expected it would based on its size and price. I did prefer their performance on films a little more than with music, but I honestly can't think of a speaker system that offers better performance at this price point . . . highly recommended."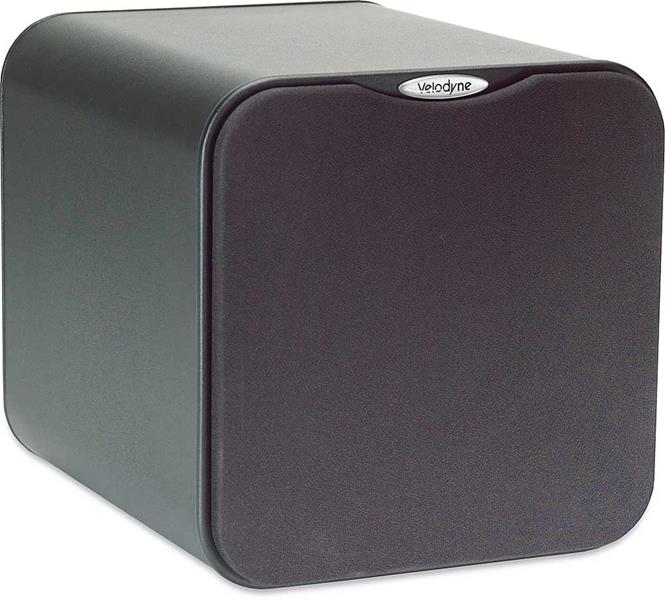 Compact Subwoofer: Velodyne MiniVee
Ross James was most impressed by the MiniVee. In his review he says:
"... I was blown away by the Velodyne MiniVee subwoofer. At $699 list price, with a compact footprint and small eight-inch driver, the MiniVee puts out amazing amounts of clean, deep bass. I measured 112 decibels at 31.5 Hz; incredible performance for a sub of that size and price."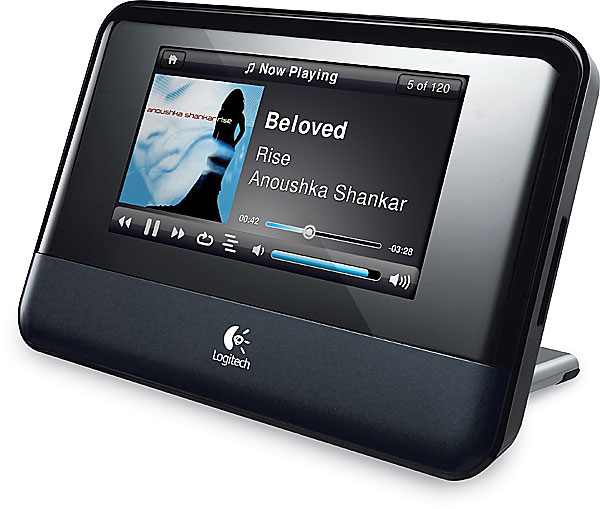 Wireless Music Streamer: Logitech Squeezebox Touch
Chris Heinonen said he'll be holding onto his review sample. He wrote:
"The easiest way to summarize this is to let you know that the Squeezebox Touch will not be going back to Logitech. Simple to setup, easy to use, and with great performance and quality, it's what I've been waiting for in a networked music player. It's a fantastically engineered product that has changed how I use my AV system more than anything else I've reviewed."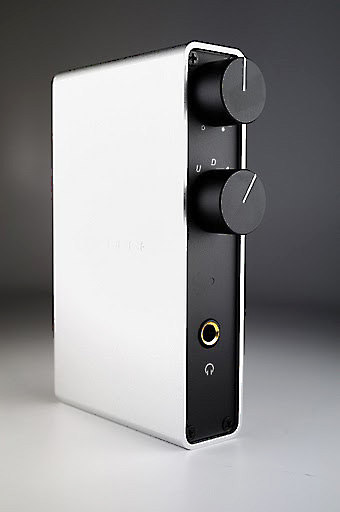 Headphone Amplifier: NuForce Icon HDP
Chris Heinonen had some good insights on the Icon HDP. He wrote:
"The original NuForce Icon was a very nice, compact unit that served as an introduction to USB DAC's for me. As my headphones improved, and I acquired more 24/96 audio tracks, I started to see some limitations for it in my system, and the HDP version has come along to take care of all of those issues. With a DAC that offers better quality that $500+ players out there, and a headphone amp that was able to drive a difficult load, the HDP comes out as a fantastic bargain in my opinion. For anyone that has a PC audio system, or a headphone system, and is looking for a DAC or an amplifier, the HDP gets a high recommendation from me."

Best Value Blu-ray Player: Sony BDP-S570
Gabe Lowe and Adrian Wittenberg said in their review:
"For the price, you get a quick, high-quality, Blu-ray player that has excellent deinterlacing performance and also has a huge amount of additional features. There is something here for everyone, whether you are a Netflix subscriber, a Slacker Personal Radio user, or even someone who just wants a player for Blu-ray disc playback and/or standard DVD playback. Even more importantly, this player was just fun to use."
Make sure to visit Secrets of Home Theater and High Fidelity to read the full versions of these reviews. They make for great reading!