Canon EF-S 10-22mm f/3.5-4.5 super-wide zoom lens
Get up close and personal with your subject
I've been a camera nut all my life, so it makes sense I'd end up being a video producer. Of course, it has been a roundabout journey for me, as I started at Crutchfield in 2007 writing about car audio gear. Over the years I've learned about all the electronic items we sell, and it is my job to make sure we are making videos that you will find useful, whether you're shopping for something specific or trying to install some new gear yourself. My job is a lot of fun because I get to play around with all the cool stuff you see on our website while I'm making videos about it. Getting hands-on with the gear helps me see what I should show you about a product, though the flip side is my personal wish list is a mile long...
More from Zak Billmeier
I got in a little time recently with the Canon 10-22mm f/3.5-4.5 super-wide zoom lens. The "EF-S" in its name tells you that it's designed for Canon's 1.6x crop factor cameras (also called "APS-C" in yet another nod to the film days). Therefore, it works on the Rebels and my 40D, but not on a full-frame camera like the 5D or one of Canon's 1.3x cameras they make for journalists and serious hobbyists. On those cameras, the image would look like a circle in the middle of a black frame. On the Rebels and the 40D, the lens is meant to behave like a 16-35mm lens would on a full-frame camera.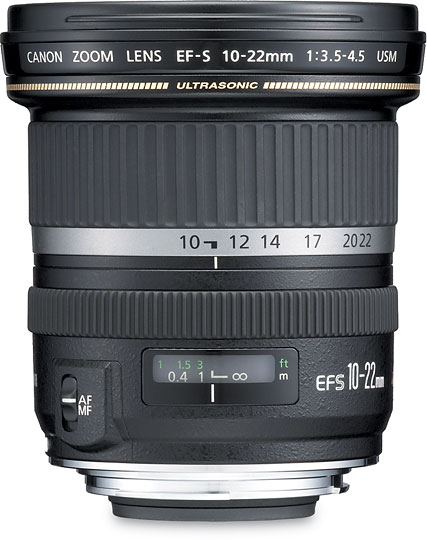 The Canon EF-S 10-22mm f/3.5-4.5 super-wide zoom lens.
With a lens this wide, you can expect some distortion at the edges. It's particularly noticeable with vertical elements; they'll look like they're being drawn to the center by an unseen force. The picture below illustrates this — just look at the buildings on the sides.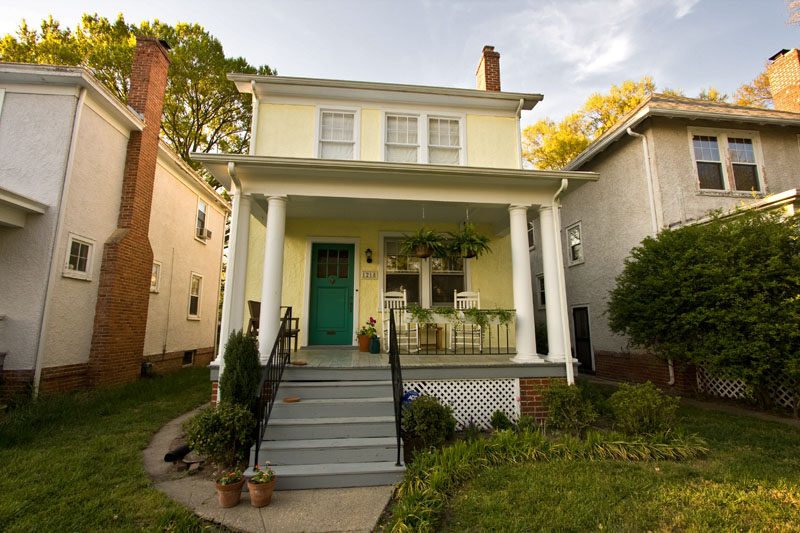 Taken at 10mm, f/8, 1/60 at ISO 200. The buildings look almost
like they're coming toward us.

What's fun about a lens like this is that you can be right smack in front of your subject and get the entire scene in frame. I'm lucky my toes weren't showing!
This lens worked like a dream. It uses Canon's Ultrasonic (USM) focusing, so it's silent and lightning-fast. Movement while zooming is internal, and the front element does not rotate while focusing or zooming, helpful when you're using a filter. It's a fun lens, and it'll help you get some unique shots.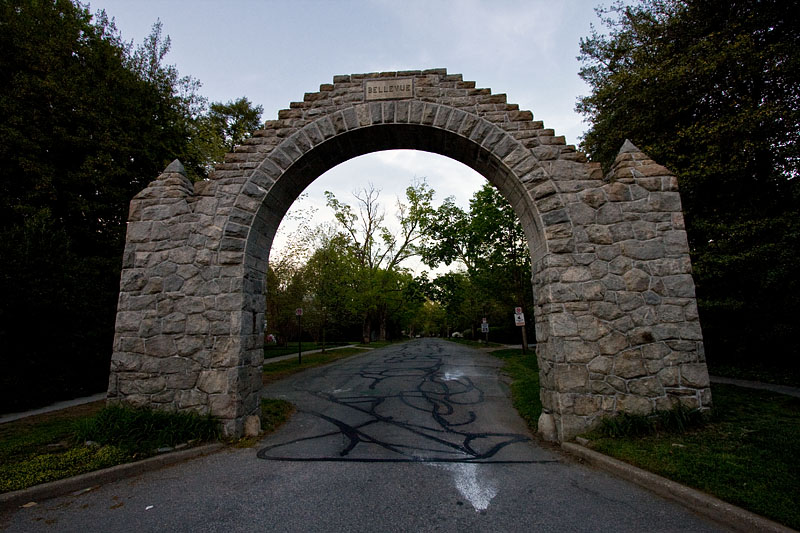 The Bellevue arch in Richmond, VA. 10mm at f/5.6, 1/200, ISO 400.