The Canon EOS 7D: First Impressions
The Crutchfield writing team is a group of full-time, in-house copywriters who share a passion for consumer electronics. In addition to creating the articles and videos you find in the Research area of the Crutchfield website, these hard-working and talented people write the informational copy for the products on our website and in the Crutchfield catalog. Our writers constantly research the latest products, technologies, and industry trends, so that we can bring you the most helpful information possible.
More from Crutchfield Writing Team
Heads up!
Welcome to this article from the Crutchfield archives. Have fun reading it, but be aware that the information may be outdated and links may be broken.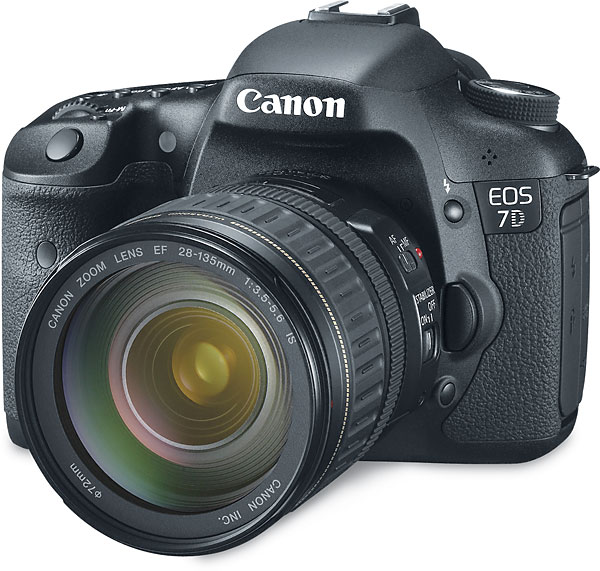 Wow!
That was my reaction after checking out the new Canon EOS 7D. At a recent Canon product training session I had an opportunity to get my hands on a 7D. I had been patiently waiting this day for quite some time after hearing about this new DSLR, and I was not disappointed.
The first thing that caught my eye was the new layout of the camera's menu buttons. I've used Canon products for a couple of years now, and have always been a fan of their menu design. But this new menu layout goes above my expectations.
First of all, not only can you now select between RAW and JPEG with the push of a single button, you can also navigate between the Picture/Movie feature with the touch of a button. This type of simple control is one new feature that I really like. I currently own a Canon 5D Mark II, and often wished I could just access the movie menu without having to scroll through a lot of settings.
When I handled the camera, I could tell that Canon had put many long hours of work into its design. With the Canon 7D you can shoot movies in HD at 24 fps, group your autofocus points, and even use the new face detection technology.
I also liked that the fact that they brought back the pop-up flash for this body. I'm not one to use flash that much. When I do I'm usually using an external flash mounted on the hotshoe. But it's nice to able to turn on the built-in flash to capture an important shot when timing is crucial.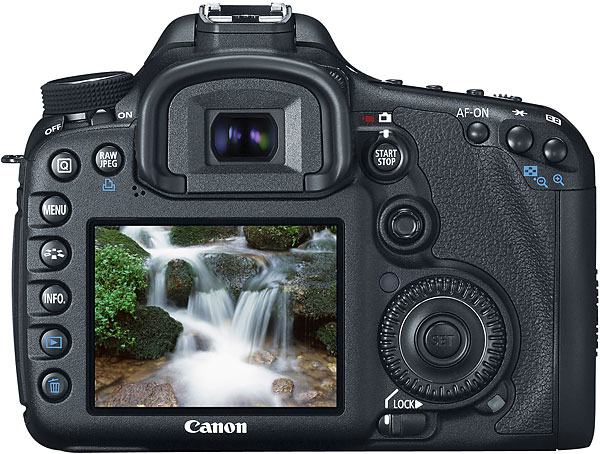 And something else that impressed me. Although this camera has a crop sensor, you still maintain the ability to print extremely large prints with this 18 megapixel sensor.
While I don't see myself giving up my 5D Mark II anytime soon, I would definitely recommend the EOS 7D in a heartbeat. Whether you're just now getting in to photography, or have been in it for a while, the Canon EOS 7D would be a nice piece of equipment to add to your collection.