Say 'Hello' to High-end Audio With Your Computer
Kristen is a former copywriter for Crutchfield. She wrote copy for both the web and catalog, covering a variety of home A/V products that included speakers, camcorders, and Blu-ray players. She also wrote a number articles and blog posts for the Crutchfield Know Zone.
More from Kristen Schaub
Heads up!
Welcome to this article from the Crutchfield archives. Have fun reading it, but be aware that the information may be outdated and links may be broken.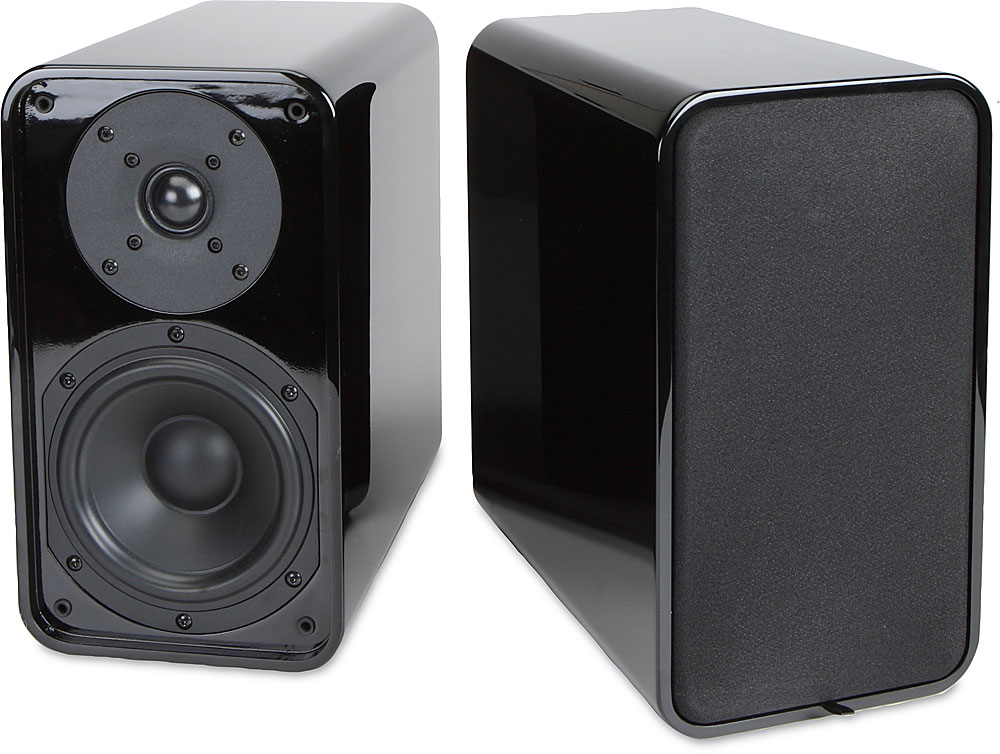 We've been selling Peachtree Audio's Nova for a while now. For those of you who've never heard of it, the Nova is an integrated amplifier/DAC that's designed to give you audiophile sound with your digital music sources, i.e. all those songs you bought on iTunes and store on your computer. But Peachtree's DS5.5 bookshelf speakers are a new addition to our line up.
They're designed to match Peachtree's integrated amp in both looks and sound. Each DS5.5 has a 5" long-throw woofer for deep bass, and a silk dome tweeter for crystal-clear, musical highs. The beautiful real-wood veneer cabinets — available in three different colors to match the finish on the Nova — bring a touch of elegance to your work environment. All together, they sure beat all of the sub-par sounding, plastic computer speakers on the market by leaps and bounds.
In fact, put the pair together and you've got one sweet-sounding computer speaker system. And in an age when most people spend eight hours a day or more tethered in front of a computer, isn't it worth it to try to get the best sound possible? Here's what David Solomon, one of the founders and President of Peachtree Audio, has to say in his new blog, "Computer Audio."
"Our end goal was to make an integrated amplifier specifically to make computers and other digital music devices sound as good as or better than any CD player on the market....Years ago, it became obvious that computers and iPods were here to stay. It was also painfully obvious that the upper end Consumer Electronics industry was largely ignoring this trend."
Here at Crutchfield, we sympathize with David. Which is why we began our Hi-Fi 2.0 initiative not too long ago, and began stocking our warehouse with high-end audio equipment for our customers. And that's where Peachtree's amp and speaker combo comes in. It's geared towards audiophiles who enjoy the convenience of keeping their music library on their computer, but who may not be enjoying the sound quality of most of the songs that they've bought on popular sites like iTunes and Amazon. David also says,
"So many have burned and or downloaded thousands of songs in this lower resolution format without even knowing it. So if you do have lots of songs burned in 128kbps, it's okay because it turns out that if you transfer the low res music in a digital format directly to a DAC, then run it through a good tube section and high current amplifier, this music can sound fine."
Add on the DS5.5 bookshelf speakers with their woofer/tweeter combination and high-quality cabinets, and you've got a high-end speaker system attached to your computer. The result? High-quality sound where you spend a large chunk of your day and need it most.