Introducing PSB speakers at Crutchfield
Kristen is a former copywriter for Crutchfield. She wrote copy for both the web and catalog, covering a variety of home A/V products that included speakers, camcorders, and Blu-ray players. She also wrote a number articles and blog posts for the Crutchfield Know Zone.
More from Kristen Schaub
Heads up!
Welcome to this article from the Crutchfield archives. Have fun reading it, but be aware that the information may be outdated and links may be broken.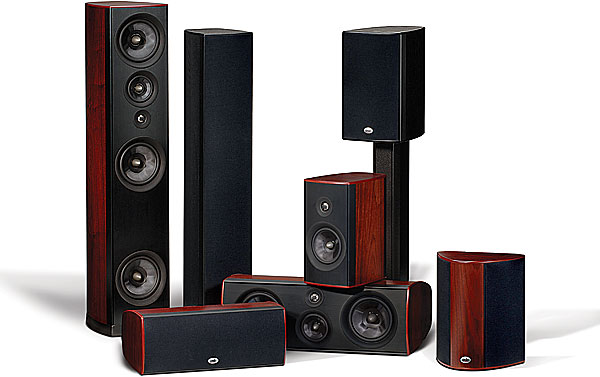 For all you high-end home audio enthusiasts out there, Crutchfield brings you PSB Speakers. We recently started selling three home speaker lines from this award-winning company: their flagship Synchrony family of speakers, mid-level Imagine family, and value Image family. We recently got to hear their speakers first-hand in our vendor training room, and I have to say, I was pretty impressed.
First, a little background on the company: PSB was founded in 1972 by Paul Barton, an experienced woodworker with a love for classical music. Paul started making speakers in the very same workshop where his father made his childhood violin. Paul's love of accurate, musical sound and gift for woodworking led to his founding of PSB upon his high school graduation. Pretty cool, huh? But PSB's sound isn't just about cabinet construction. Paul started a partnership with Canada's National Research Council, and uses test results from their anechoic chamber, as well as careful computer modeling and listening tests, to design every one of his speakers.
We were lucky enough to have Paul at our training session in our vendor training room, which tends to be a rarity among big-name companies. I should also note that our vendor training room is not the most "speaker-friendly" listening venue. In short, it's our old install-bay (aka garage) turned into a listening room. So not only is it long and large, it also has a number of reflective surfaces, from curtain-covered aluminum doors to sheet-rock walls, that make it less than ideal for critical music listening.
But that's what makes our listening room so great — you pretty much know that if the speakers sound good there, they're going to do well in just about any room. In my opinion, PSB's speakers passed the test with flying colors.
The demo started with their flagship floor-standing speaker, the Synchrony One (shown in top photo at far left). According to Paul, this gorgeous speaker took three years of design and testing to make it sound as perfect as possible. From titanium dome tweeters and extra-large voice coils to tri-chamber cabinets with hand-selected, real-wood veneers, the One had all the trappings of a high-end speaker at a relatively reasonable price tag. The sound that I heard was dynamic, crystal-clear, accurate, and incredibly expansive.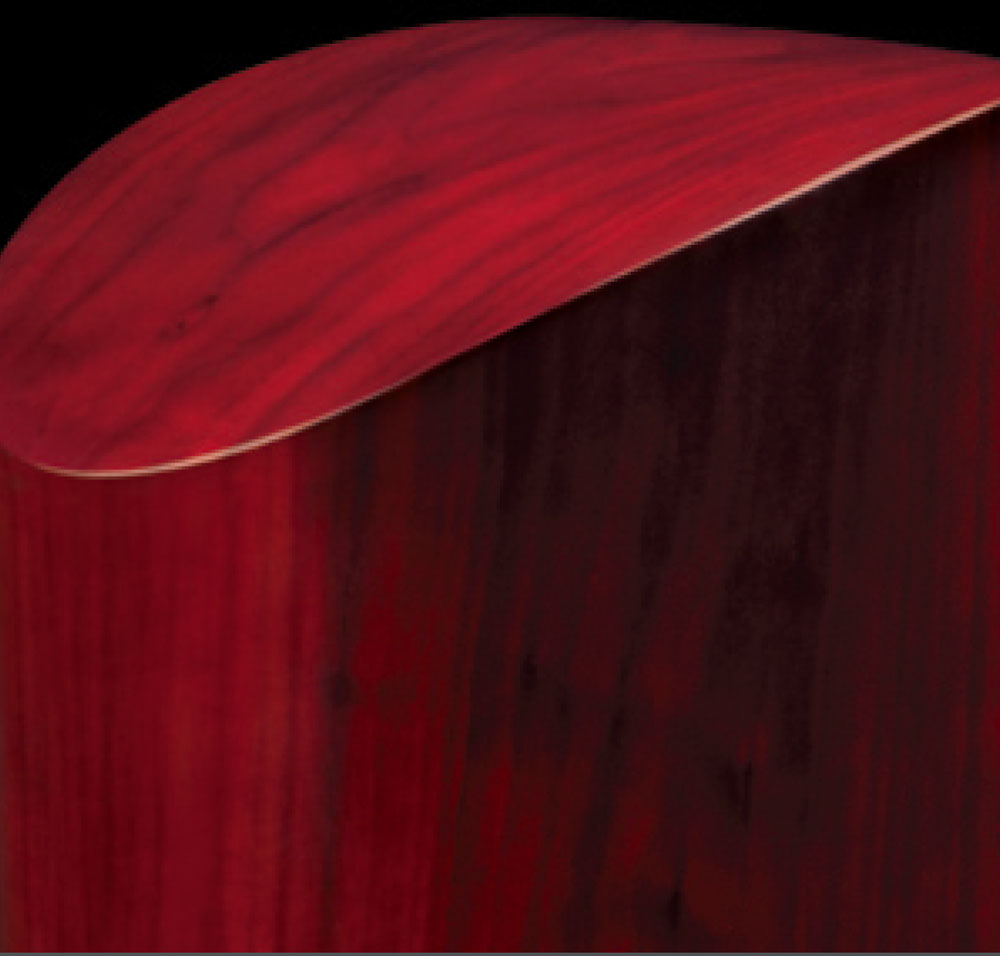 After designing the Synchrony series, Paul decided to push the envelope even further by designing the Imagine and Image series. He used many of the same technologies in the Synchrony family as with the Imagine and Image lines. As expected, I could hear a difference.
I was one of the unlucky number of attendees sitting off to the side. As the demo switched from the Image T6 to the Imagine T and back to the Synchrony One, the sound became wider, fuller, and more dynamic. In fact, I felt as if I might as well have been sitting in front of the Synchrony One, the imaging and sound stage were so fantastic.
But that's not to say the Imagine and Image speakers were lacking. All three carried a very similar tonal quality, and while I would love to own a pair of Synchrony Ones, I'm sure I would be more than happy with the crisp, full sound of a pair of Image T6s. Though in my opinion, the Imagine Ts were the real lookers across the lines. They featured curved, seamless real wood veneer cabinets that reminded me of wood sculptures you're more like to see in a museum than in somebody's home (see photo of top of Imagine T cabinet at left).
Also worth noting: the Image B4s sounded amazing (see photo at right). When we heard these little gems demoed without a subwoofer, I was very impressed by their wide soundstage and impact. And at just $300 a pair, they're one of the most affordable options for high-end sound that I've heard yet.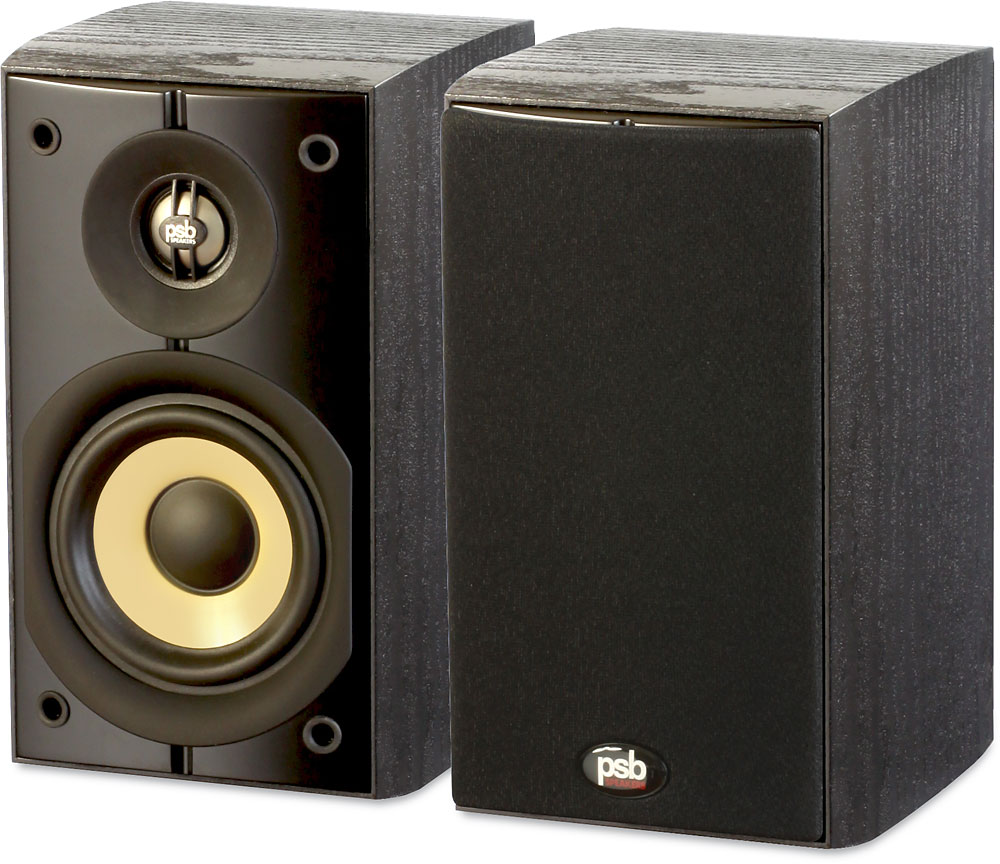 We're pretty excited about carrying PSB speakers. And when you call or chat with one of our sales Advisors, be sure to ask them what he or she thought of PSB's training and demo.