Canon's SD4000 camera is great for both serious and casual photographers
Zak Billmeier grew up in southern Vermont and coastal Maine. After graduating from Mary Washington College with a Geography degree he still isn't sure quite what to do with, he eventually settled in the mountains of Central Virginia. He spends his free time chasing his daughter around, taking pictures, gardening and cooking. He joined Crutchfield's car A/V writing team in 2007 and is now a lead producer on our video team.
More from Zak Billmeier
Heads up!
Welcome to this article from the Crutchfield archives. Have fun reading it, but be aware that the information may be outdated and links may be broken.
I have but one simple rule whenever I leave my house: always carry a camera. I try out a lot of different ones, and I'm particularly interested in finding a small camera that I can "drive" the way I want to. So I grabbed a Canon SD4000 for a couple weeks to see how I liked it.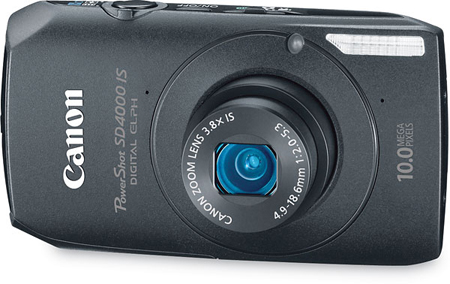 I like to tinker as I shoot, and to tinker quickly. I need important controls like exposure compensation to be right at hand, not buried in a confusing menu system. Thankfully, the SD4000 puts important shooting controls within reach when you need them. The camera also offers a full suite of "set it and forget it" settings that take the guesswork out of taking great shots.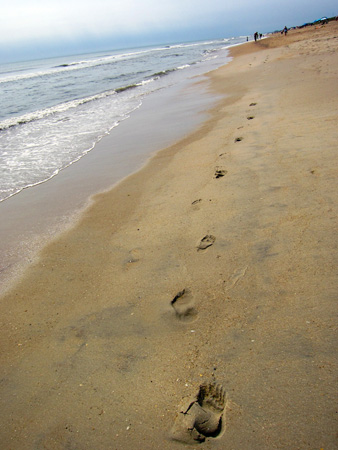 I got interested in the SD4000 for three reasons: bright f/2 lens, 28mm wide angle, and "only" 10 megapixels. Those three stats run contrary to most compact cameras. But they're the kind of things photo nuts like me care about, and here's why:
f/2 lens: The weird f-numbers you see on spec sheets are really just expressing the ratio between aperture and focal length; in other words, how big is the hole that lets in light. Since it's a fraction, the higher numbers mean a smaller hole, end therefore less light gets in. The tiny image sensors on compact cameras need all the light they can get to crank out beautiful pictures. By using an f/2 lens, Canon is letting at least twice as much light in when compared to almost every other compact camera in existence. Keep in mind that the lens is only f/2 at the 28mm wide end.
28mm at the wide end: A wide-angle lens is useful in a lot of situations, from capturing sweeping landscapes to taking a photo of a large group. You can also draw someone into a photo by using the wide angle to distort spatial relationships between near and far. Wide angle lets the photographer shoot from a closer vantage point to a scene - there's an old saying that goes "If your pictures are boring, you're not close enough." 28mm is pretty wide for a compact, and the wider the better.
"Only" 10 megapixels: Marketing departments were happy when all camera manufacturers were offering slightly higher pixel counts as incremental upgrades from one model to the next. More is better, after all. There's one small problem with that: the sensors didn't get bigger. So in order to pack 2 or 3 million more pixels onto the same sensor, the pixels had to shrink... and gather less light. Consumers have started to notice the ugly effects of in-camera noise reduction that camera makers added to cover up the damage done to images by tiny inadequate pixels. Canon makes a statement by holding back the pixel count to a reasonable 10 megapixels on the SD4000, and its two elder siblings, the S90 and G11. It says to me, "we take image quality seriously." 10 megapixels is more than enough for most of us.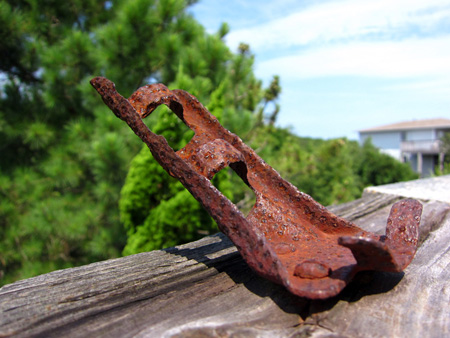 The SD4000 offers something for everyone. Tweakers like me get Aperture-priority, Shutter-priority, and Program modes (note: no full manual, but I didn't miss it). Point-and-shooters get fully auto modes and various scene modes, all of which work great. Everyone gets a nice screen and Canon's awesome color rendition. Throw in beautiful 720p video, and you've got a real winner. I had a hard time giving it back! Check out some more example shots below: