Taking the Canon PowerShot SX130 IS to San Francisco
Meredith Krebs was a video producer and copywriter at Crutchfield for several years. She wrote about cameras and produced over 100 videos for the website.
More from Meredith Krebs
Heads up!
Welcome to this article from the Crutchfield archives. Have fun reading it, but be aware that the information may be outdated and links may be broken.
Off on a trip to San Francisco last weekend, I wanted to take along a camera that had more zoom and a faster response time than my point-and-shoot -- but wasn't as heavy as an SLR. The Canon PowerShot SX130 IS had just come into stock, and looked perfect. I got a chance to borrow it for the weekend to try it out.
The camera is definitely portable. Over the four days I was away, I mostly carried it in my purse. I also slipped it into my raincoat pocket when I went for a hike. It certainly wouldn't fit in my jean pocket. It's too substantial for that. But it wasn't so heavy that I ever considered leaving it at home.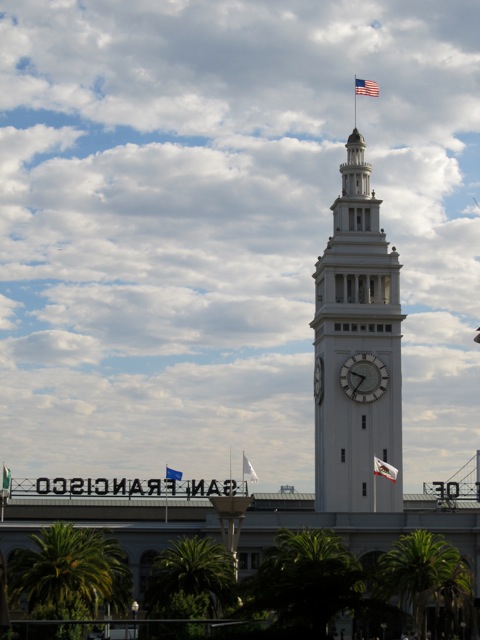 The weather was sunny the first couple of days. I was mostly inside taking photos of friends at a conference, and dealing with the challenging fluorescent lights. But the first day I took a walk downtown and I tried some photos with the wide angle lens (28mm) and used the 12X zoom for some close-ups. I was impressed that it exposed my face correctly and the kept the Bay Bridge visible in the distance in a shot my friend took of me outside. I also got some very nice scenery pictures and close-ups of architectural details.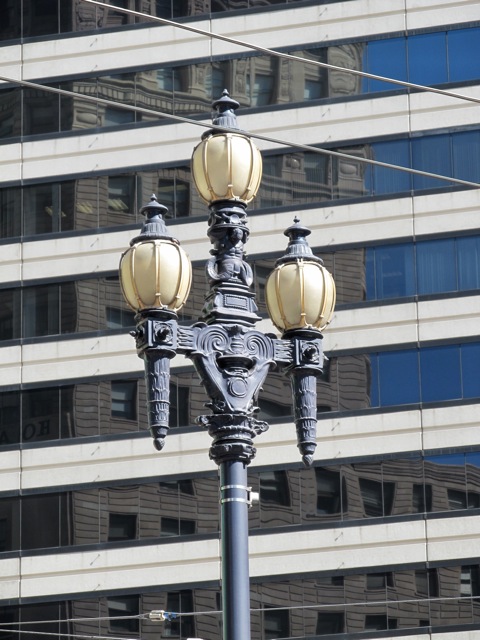 The last day, I went for a hike in Lincoln Park. The weather was foggy and cloudy, and the camera did just fine. I got a photo of the Bay Bridge that looked dreamy and with the gray sky and water. I also got a few shots of local fauna that came out sharp and detailed. It has a nice wide angle bright lens, so I certainly never had to struggle with grainy dark photos.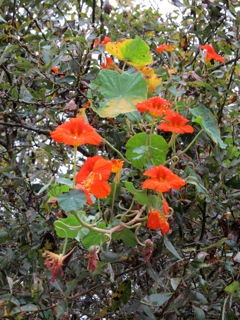 The LCD is 3 inches wide so it was easy to see what I was taking. Occasionally the pictures looked a little washed out on the LCD and then I was pleasantly surprised by the colors when I downloaded them later. The camera also turned on quickly. I didn't use the manual mode as much as I would have liked. I mostly kept it on the automatic mode and was satisfied with my photos. If I had it to do over, I would have found the time to read the manual on the included CD, since changing settings involved navigating the menu. I also would have shot a little HD video with it.
The Canon PowerShot SX130 IS would be great for anyone heading on a trip who doesn't like to lug anything heavy around. Or for anyone who needs a small but responsive point-and-shoot for taking portraits and other everyday shots. I was happy with the results, and very glad not to have a sore shoulder when I got home.