Vultures (Take One)
Julie Govan is the Brand Manager at Crutchfield, and has been writing about consumer electronics since 1999. Her areas of expertise include home theater, surround sound, digital cameras, and HDTV. In her spare time, she also writes book reviews and fiction. She earned a B.A. in English from Davidson College, and went on to receive a master's degree in English literature from the University of Virginia.
More from Julie Govan
Heads up!
Welcome to this article from the Crutchfield archives. Have fun reading it, but be aware that the information may be outdated and links may be broken.
The perfect post for Halloween!
One of the routes I take to work passes by a rolling pasture with a large dead tree to one side of it. This tree intrigues me, because it usually has between three and fifteen vultures (sometimes called turkey buzzards) in it – waiting, I suppose, for the wind to tell them that dinner is served somewhere along the road. (Note: Am I the only one who thinks big birds are fascinating? Wikipedia tells me these things have a wingspan of 6 feet but only weigh about three pounds. Is that wild or what?)

Recently, I planned ahead and brought my camera bag and a few lenses so I could stop and shoot a few photos. (OK, that makes me sounds much more knowledgeable than I am. I have three lenses total – one I've borrowed and two I own – and I had to scurry around in the morning assembling them all in a bag that would fit everything. Because I am that much of an amateur.)

I wanted to test myself by shooting in full manual. It's easy for me to get lazy and rely on auto mode, but I'll never learn to take really great photos if I don't bust out the manual setting a little more often. Besides, vultures can't possibly move around as much as a preschooler – I figured it had to be simpler to capture pictures of them.

The 18-135mm lens that came with my Nikon was pretty good, especially for capturing a range of shots at different distances.
I started by shooting with the lens as wide-angle as it goes (the equivalent focal length on my camera is about 28mm). The resulting picture does give you a sense of how far I am from the tree.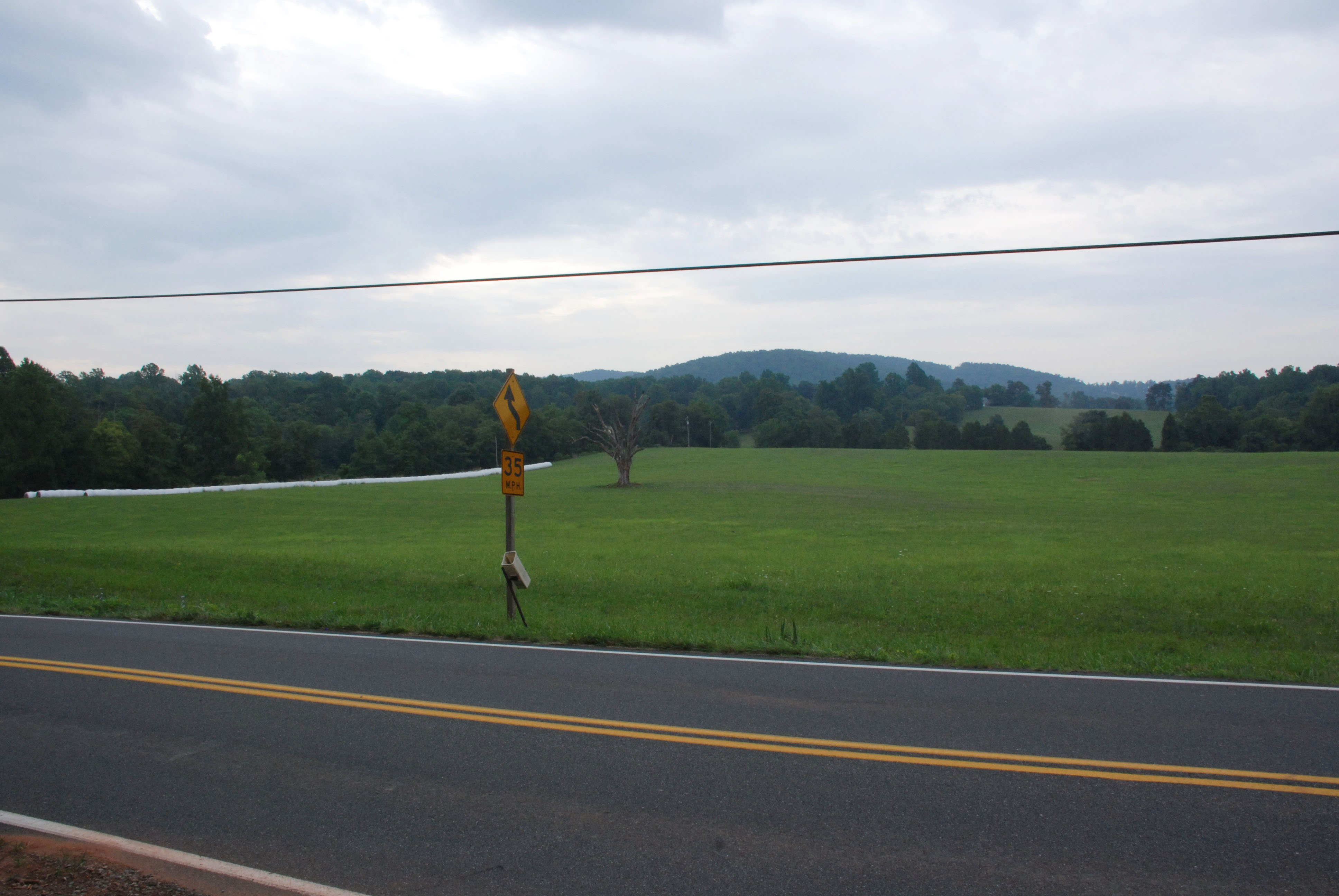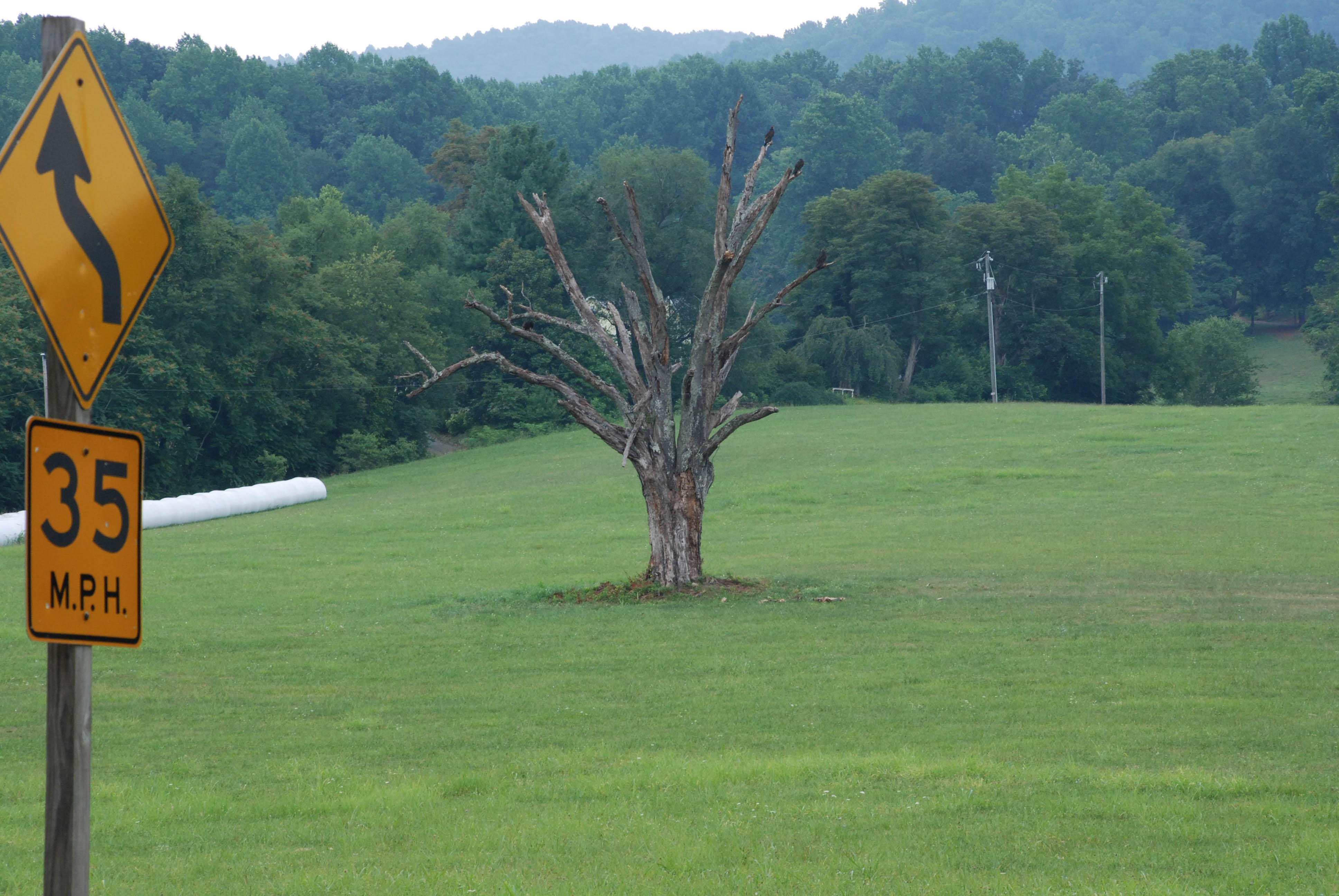 As I got closer, and closer, the shots did pick up some detail. But the vultures were still kind of tough to make out.
The borrowed, ancient 500mm lens got me a much more detailed shot of some of the vultures themselves.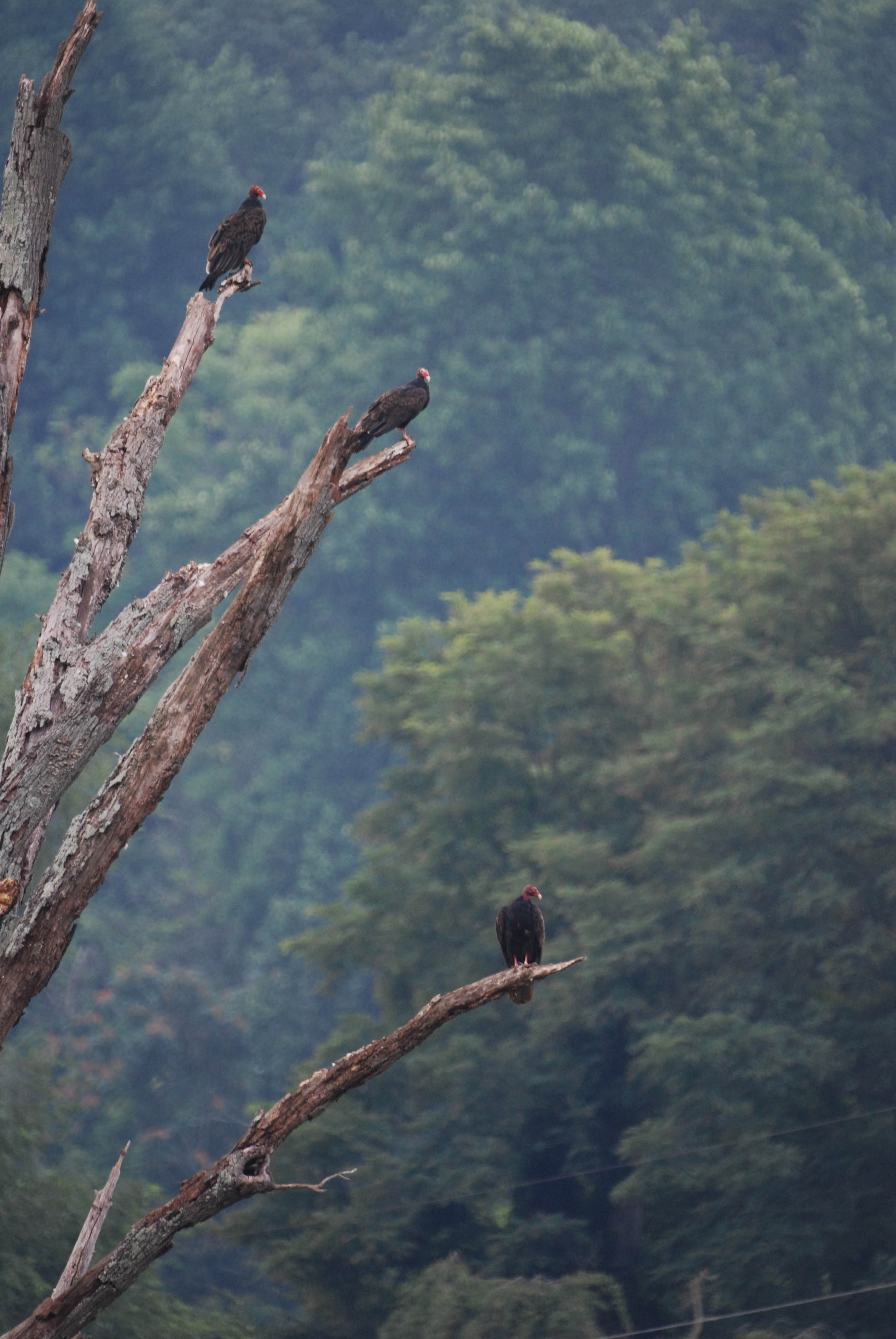 What I didn't bring (but should have) was a tripod. It's pretty hard to get a crisp shot when you're balanced on top of your car. I'll have to go back soon and see if I can improve on these shots.