My Essential Touch-up Toolbox: Photo Filters
Julie Govan is the Brand Manager at Crutchfield, and has been writing about consumer electronics since 1999. Her areas of expertise include home theater, surround sound, digital cameras, and HDTV. In her spare time, she also writes book reviews and fiction. She earned a B.A. in English from Davidson College, and went on to receive a master's degree in English literature from the University of Virginia.
More from Julie Govan
Heads up!
Welcome to this article from the Crutchfield archives. Have fun reading it, but be aware that the information may be outdated and links may be broken.
I've always felt that my Nikon SLR's primary drawback had to do with white balance. I just don't think the camera is that good at setting white balance automatically. It imposes blue tones outdoors, and orange tones indoors. While I realize that outdoor light does tend toward blueness, and incandescent indoor lighting does tend toward warm yellows and oranges, the result I see in my photos is just too extreme. And even when I do set the camera's White Balance controls to a more specific setting -- Sunlight, or Cloudy, or Incandescent -- the results are inconsistent.
So that's when I turn to Photoshop's Photo Filters.
Before I apply any filters, I try to make sure my exposure is exactly where I want it. (If I need to tweak it, I can use the "Levels" control.) Then, I go ahead and select Image > Adjustments > Photo Filter. (You'd think the Photo Filters would live in the Filters menu, but nope!)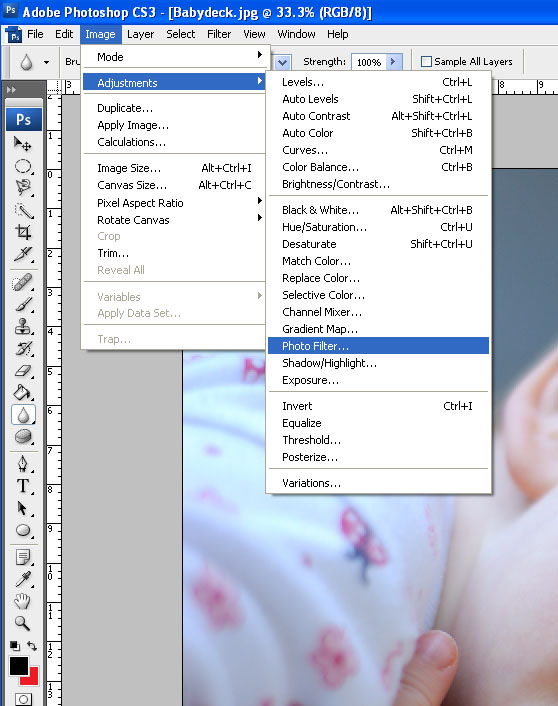 I can preview the effects of the different warming and cooling filters, and also adjust their intensity by adjusting the Density slider.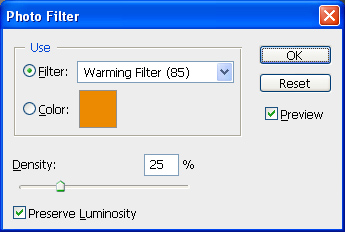 That's what I did with this photo. (Yep, the toothy toddler is back!) Although this shot wasn't incredibly blue, it turned out more blue-looking than had been the case when I was shooting. I wanted to add just a touch of warmth back in, to better convey the sunniness of the moment.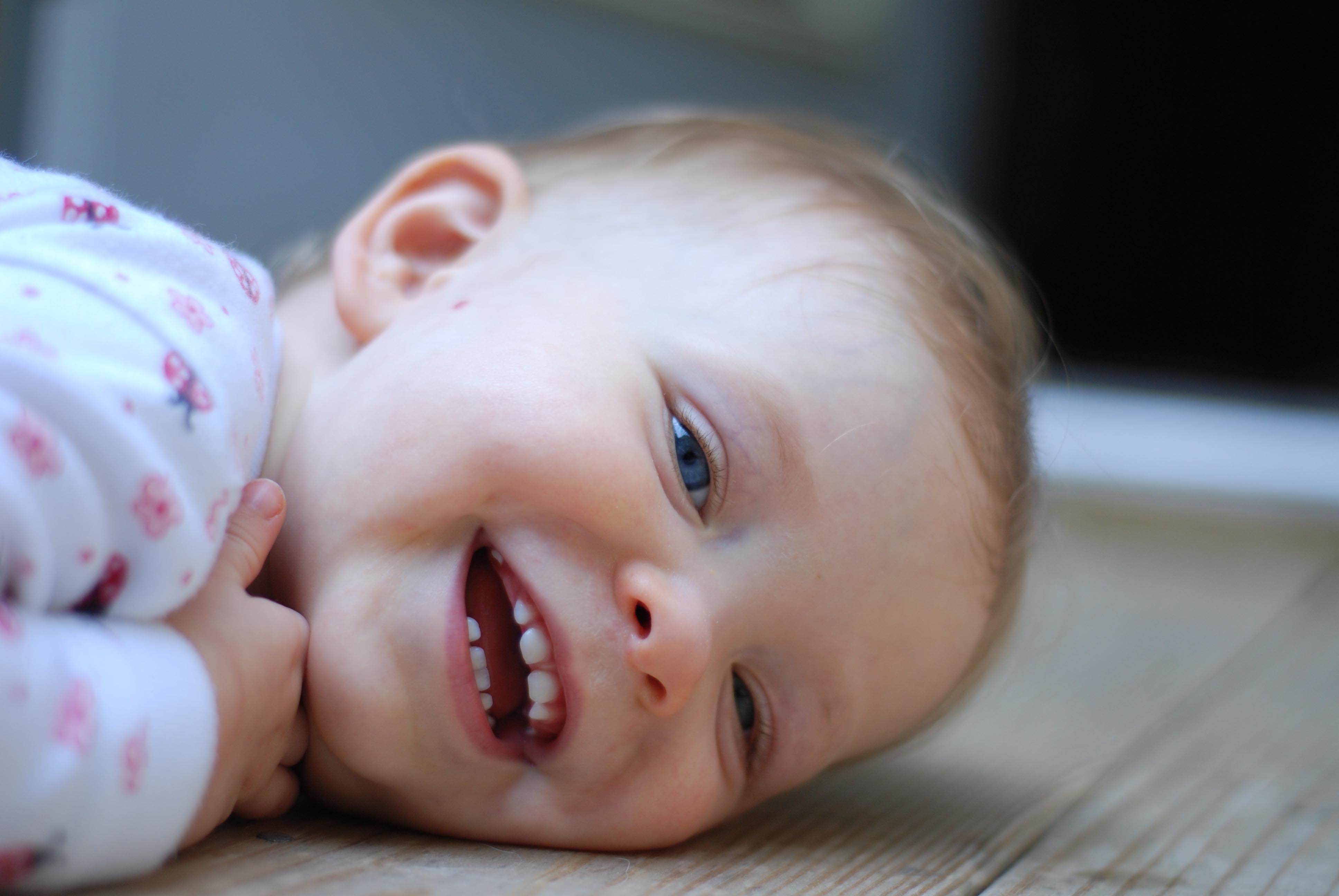 I ended up applying Warming Filter 81 with the default Density setting of 25%. That warming filter is a bit less intense than some other ones, with a hair more green to it. It gave me the most accurate result.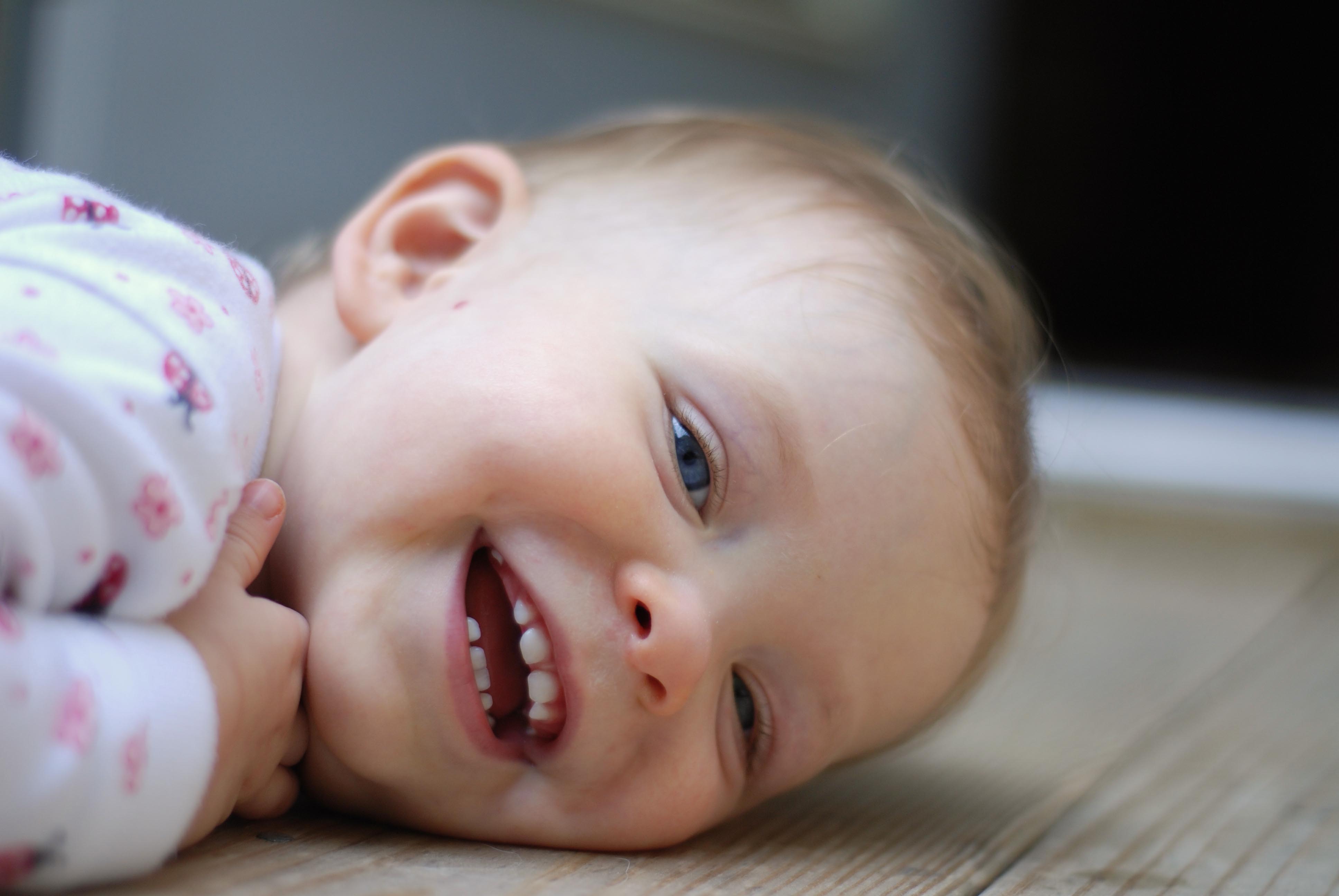 This example was pretty minor, but it should give you the idea of how easy it is to make small-but-important changes with the photo filters. I'm finding them pretty helpful!