Chasing wildlife (and pets) with the Canon PowerShot SX40 HS
Meredith Krebs was a video producer and copywriter at Crutchfield for several years. She wrote about cameras and produced over 100 videos for the website.
More from Meredith Krebs
Heads up!
Welcome to this article from the Crutchfield archives. Have fun reading it, but be aware that the information may be outdated and links may be broken.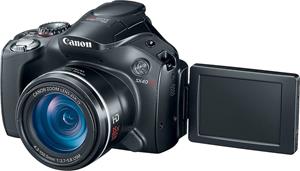 Canon SX40
I've been thinking about a new camera for some time now, and weighing the benefits of small and light versus heavier with more features. I own a Canon point-and-shoot with a small amount of zoom, and share a DSLR with my husband.
The problem I have with the DSLR is that it always feels like a big production to take it with us anywhere. We often leave the DSLR at home, and consequently miss out on taking memorable family photos with it.
I borrowed the Canon PowerShot SX40 HS to see how it felt, and explore the higher zoom category a little further. The timing was perfect. During the holidays, we had family visiting. I wanted to get a great photo of my toddler nephew and my child playing together.
It took me awhile to get used to the camera, and I sadly took quite a few out of focus shots of my nephew before I got a hang of it. But the moveable screen came in handy when I tried to get down to his level. I could always see clearly what I was going to get before I took the photo.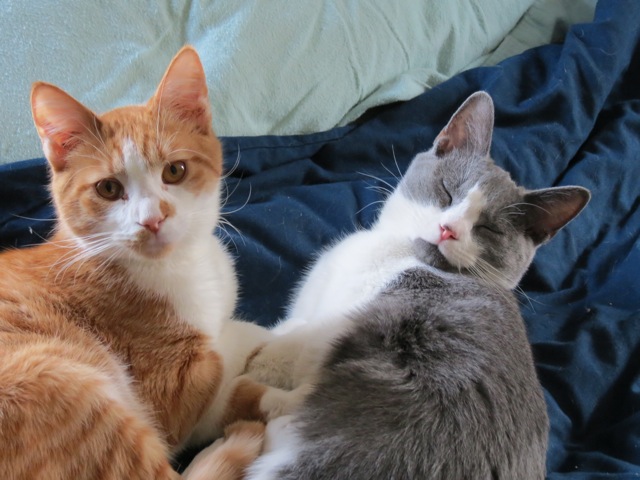 Kittens
Pets
Right after the holidays, we adopted two new kittens. Adorable and energetic, the kittens set to work immediately playing with everything that wasn't nailed down. I used the SX40 to get some great shots of their fuzzy faces. The color and texture of their fur came through with crisp detail.
My eight-year-old got into the spirit of animal photography as well. With just a few seconds of direction from me, simply showing him how to zoom and take a photo with the camera, he took some of terrific shots of our cats and proved how easy the camera is to use on automatic.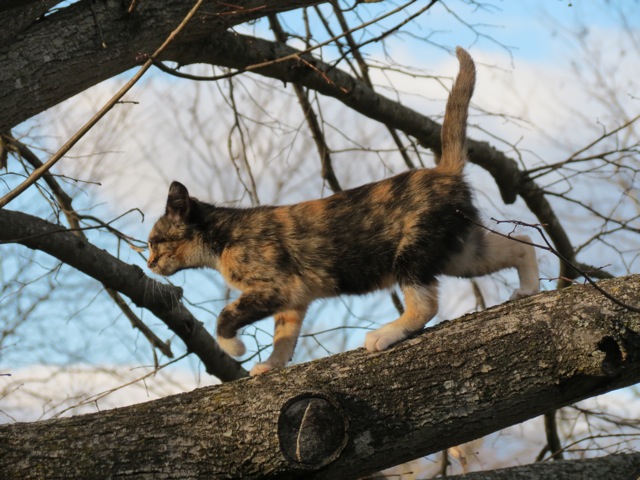 Powerful Zoom
My mother also got new kittens, and one was an intrepid explorer who scaled a tree to try to catch a bird. Despite being near the house and on the ground, I was able to zoom right in using the camera's amazing 35X optical zoom and get a shot of the kitten on the hunt. Perfect.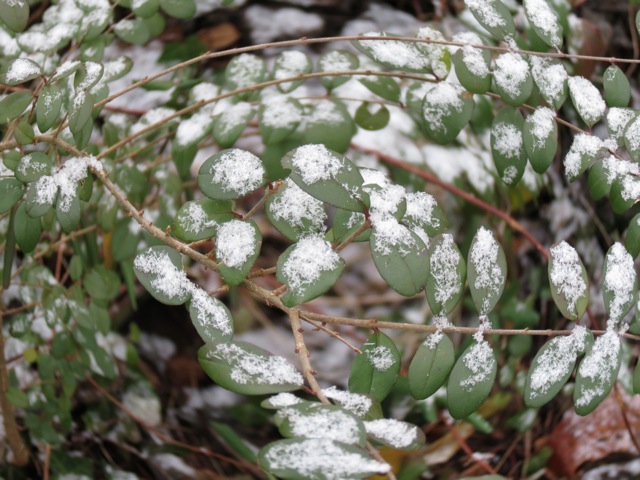 Fisheye setting in the snow
Fisheye setting
There are all sorts of settings on the camera, and I feel like I only used a handful of them. I took a brief video of the kittens playing with each other through a cat door, and I also played with the fisheye setting. This was a lot of fun to use during a brief ice/snow storm we had in Virginia.
The camera was fun to use, and I got much better images than I usually get with my tiny point-and-shoot. But overall wasn't as responsive as I'd hoped. When chasing kids, any lag time can mean you miss the best shot of the day. DSLR's are still the best, in my opinion, for kids and sports. But the Canon PowerShot SX40 HS would be great as a second camera that is small enough to take with you on all your adventures.