Crutchfield now selling tablets
Meredith Krebs was a video producer and copywriter at Crutchfield for several years. She wrote about cameras and produced over 100 videos for the website.
More from Meredith Krebs
Heads up!
Welcome to this article from the Crutchfield archives. Have fun reading it, but be aware that the information may be outdated and links may be broken.
Crutchfield has just added a new product category to our website: Tablets. We're now carrying the Sony Tablet S and the Samsung Galaxy Tab™ (7").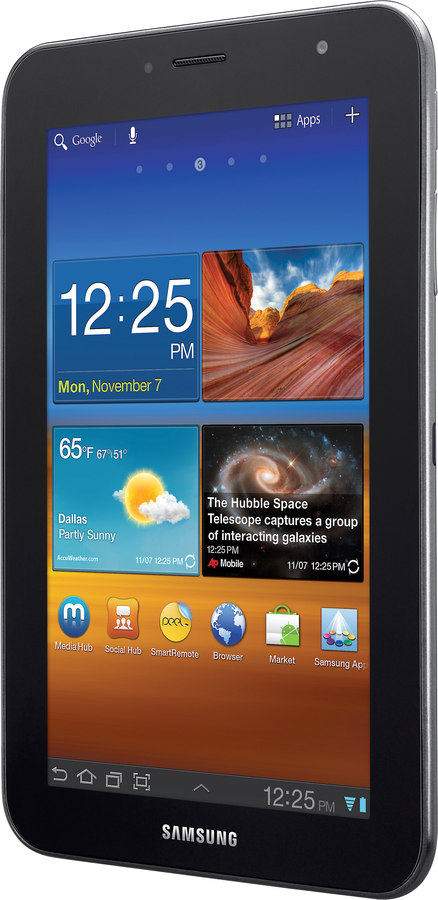 Our smallest tablet is 7" — our largest is 10.1".
Tablets can do a lot of different tasks that computers already do: send emails, surf the web, edit office documents, and play games. But they're lighter and smaller than laptops, and their touchscreens makes them easy and fun to use. Tablets also work with a lot of the audio/video gear we already carry, so they're a perfect fit for Crutchfield.
Whether you'store your music on a computer, or in the "cloud," you can access and play your entire library from your tablet. And, like with smart phones, you can stream PANDORA® Internet radio, Rhapsody®, Spotify™ and more to discover new artists or enjoy old favorites. Tablets that are Bluetooth® capable will "talk" to your Bluetooth speakers or car stereo, so you can listen to music on a high-quality system.
Accessing great video content just got a lot easier as well. Tablets give you more choices for watching the latest shows and movies. Some apps help you find shows you'll like based on your viewing tastes, so you don't have to wonder anymore if there's anything good on TV. If you prefer to watch on the big screen and get the full effect of the visuals, you can stream video content from your tablet to your TV.
Some tablets also have IR remote capabilities or apps so you can control your TV and other A/V equipment. Once you use the touchscreen as a universal remote, you'll never want to go back. And you can hopefully toss away all those remotes cluttering up your coffee table and simplify your setup.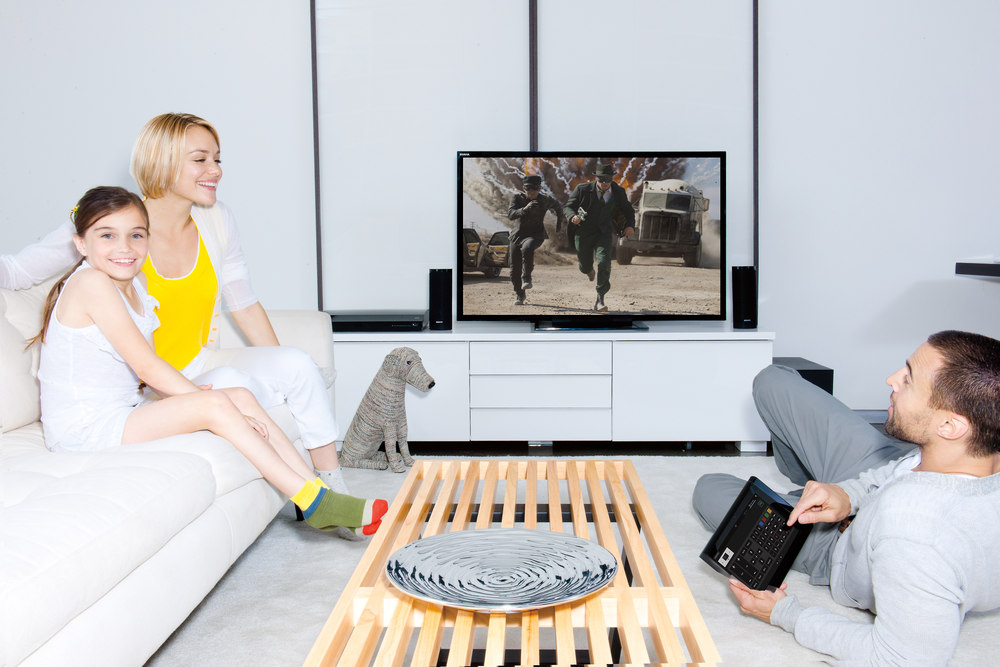 A tablet can stream video to your TV.
Tablets, like iPods before them, are changing the way we listen and watch, and making it easier than ever to play what we want, where we want, and when we want.