Crutchfield's top tips for Sonos
Sonos is one of the easiest ways to listen to more music in more places in your home. Lots of our customers (and employees) have embraced this whole-home music system. But there are many cool features you might not know about. Check out 11 of our favorites below.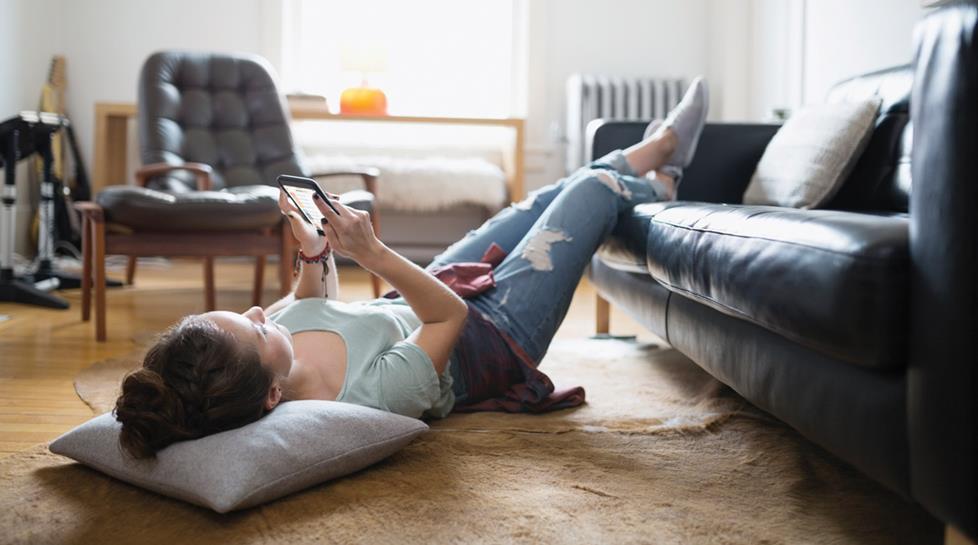 Sonos offers an easy way to add music throughout your house. Read our tips below to get the most out of this wireless system.
Tip #1: Make playlists from multiple music services
The Sonos app lets you search for songs across every music service linked to your account, as well as your personal digital collection. Build playlists from multiple services and sources. Cue up one song from Spotify, then add another from an album stored on your computer, then another that you bought from iTunes®, and so on.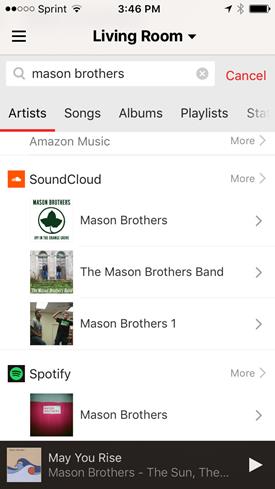 Tip #2: Wake up!
Bedside alarm clocks are so last century. Use Sonos to wake up to your music of choice. Set it to gently wake you with a classical piece through the PLAY:1 on your nightstand. Or wake up the whole house with something a little more energetic playing in every bedroom.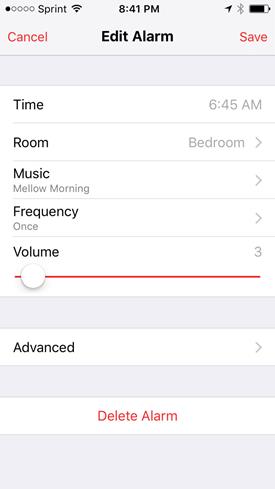 Tip #3: DJ-like transitions for your music mixes
Hosting a party and want to keep the music playing, without any gaps between songs? Enable "crossfade" in the Sonos app. It will automatically fade out each track as it fades in the next song. You'll get smooth, seamless transitions between songs. Almost like you have a DJ hidden in your closet.

Tip #4: Get better sound with Trueplay
If you use Sonos with an iPhone®, iPad®, or iPod touch®, great news: you can optimize the sound of your Sonos speakers. The app's Trueplay feature uses the mic built into your iOS® device to measure how the sound reflects off walls and furnishings. It then adjusts speaker's settings for the best sound in your room.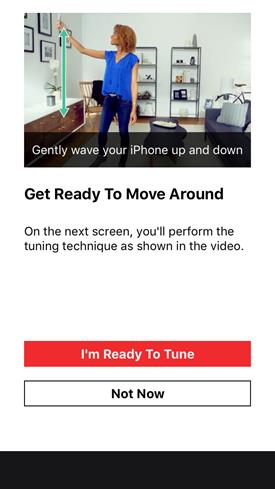 Tip #5: That mute button does more than mute
If you're only using your Sonos speaker's mute button to mute, you're missing out. A single press actually pauses your music, so you can pick up where you left off. Want to skip a track? Press it twice. Or if you're playing music in multiple rooms, press and hold the mute button to silence only that speaker.
Tip #6: Control your Sonos system directly from Spotify
If you're a Spotify user, you can play tunes through Sonos gear directly from the Spotify app. Pull up your playlists, saved albums, and more. Then select which Sonos speakers you want to play your music through — they'll show up under "available devices" right in the Spotify app.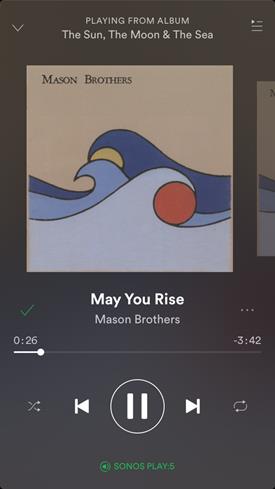 Tip 7: Stream your vinyl
Want to spin some records and hear them all over your house? Connect your turntable (with phono preamp) to the AUX input on a PLAY:5 speaker, CONNECT, or CONNECT:AMP. Any of these devices will digitize the analog signal and send it to any Sonos product.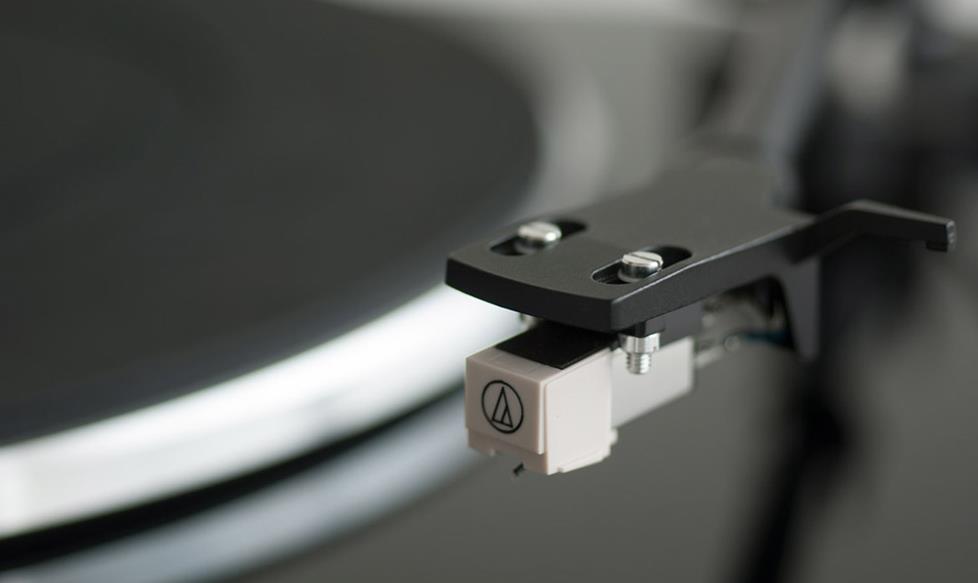 Tip #8: Listen outside
Some customers ask: "Does Sonos have an outdoor speaker?" No, but that doesn't mean you can't listen outside. Their CONNECT:AMP is a compact amplifier. Set it up inside and connect it to a pair of outdoor speakers, which can stay outside all year long. You'll get robust sound without worrying about toting speakers outside or risking damage from rain.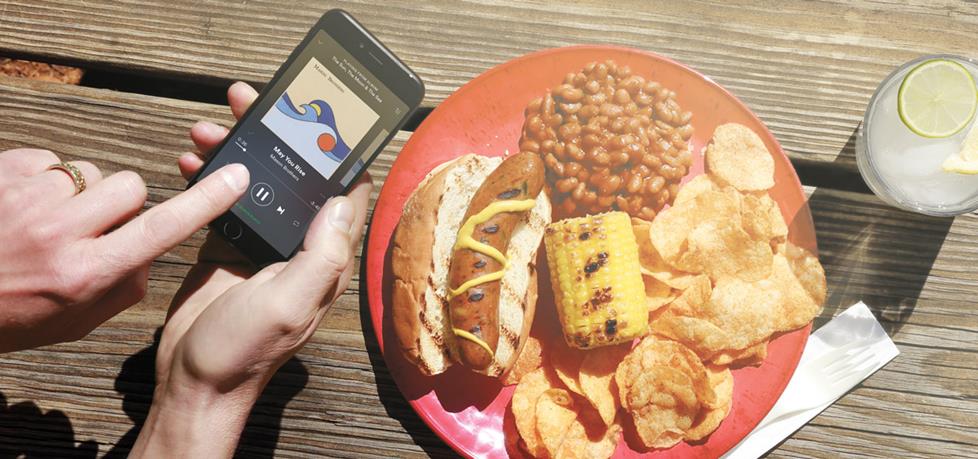 Tip #9: Stream TV sound throughout your home
Ever crank up your TV sound so you can hear the game's play-by-play in the kitchen while you're getting snacks? The Sonos PLAYBAR and PLAYBASE sound bars solve that problem by letting you stream TV sound to other Sonos gear. Keep up with every play on your PLAY:1 in the kitchen, instead of blasting the volume in your TV room.
Tip: #10: Pair two speakers in a room for stereo sound
Want to double up your Sonos sound? You can pair two PLAY:1, PLAY:3, or PLAY:5 speakers for stereo sound. When paired, the speakers automatically separate the right and left channels, so you get full stereo sound in your room. Trust me: two PLAY:5 speakers can rival a serious component stereo system.
Tip #11: Surround sound
A Sonos PLAYBAR or PLAYBASE delivers great TV sound. And either can be the foundation of a great home theater system. Add the wireless Sonos SUB, along with two PLAY:1 speakers for the rear channels, and you've got a powerful, space-saving 5.1-channel surround sound system. Our Sonos surround sound setup article has more details.