Marko Cruz' 1999 Toyota Corolla
FM-modulated XM Satellite Radio system
Matt Holliday was one of Crutchfield's ace car enthusiasts for several years. He brought a lifetime of knowledge and experience to our team. He has since left the company to join the family business and pursue other interests.
More from Matt Holliday
Items installed:
Why did you decide to put satellite radio in your car?
I wanted to try a satellite radio to see if I like it.
Why did you choose these products?
One of the first available satellite radio products.
What was the most difficult part of the installation?
Trying to find a good location for the XM controller.
What plans, if any, do you have for future upgrades?
Change the antenna from a glass-mount to a roof-mount micro antenna. Change the Pioneer and use my MyFi instead.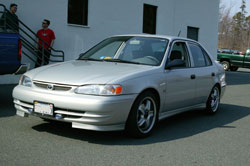 1999 Toyota Corolla
Stealth mount of the Pioneer display/control.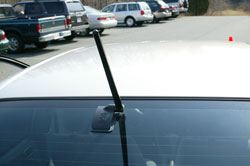 Glass-mount antenna.