Ray "Cosmo" Szwabowski's 2001 Honda Civic LX Coupe
XM Satelllite Radio installation
The Crutchfield writing team is a group of full-time, in-house copywriters who share a passion for consumer electronics. In addition to creating the articles and videos you find in the Research area of the Crutchfield website, these hard-working and talented people write the informational copy for the products on our website and in the Crutchfield catalog. Our writers constantly research the latest products, technologies, and industry trends, so that we can bring you the most helpful information possible.
More from Crutchfield Writing Team
Items installed:
Why did you decide to put satellite radio in your car?
Sick of traditional radio's lack of variety and over-commercialization.
Why did you choose these products?
Actually, I won the Roady from XM! The Sony radio sounds great and can be mounted at the unique angle of my car's dash.
What was the most difficult part of the installation?
Concealing the antenna wire for a clean look.
What plans, if any, do you have for future upgrades?
Possibly add Terk's XMD1000 and adapter to control XM directly from the Sony radio.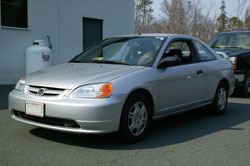 2001 Honda Civic LX Coupe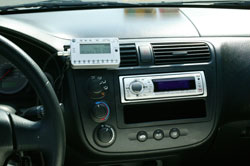 The Delphi Roady is mounted to the vent grille.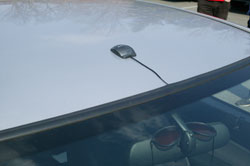 Roof-mount antenna.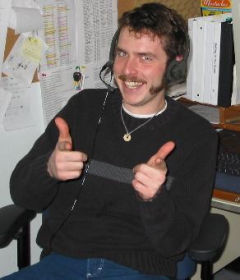 Cosmo