Andre T's 2000 Chevrolet Monte Carlo SS
My love for all things audio started back in the '90s when I built my first subwoofer enclosure. After joining Crutchfield in 2007, I spent seven years as a product advisor, designing A/V systems for homes, cars, and the occasional party bus. These days I specialize in home speakers and distributed audio systems, focusing on translating technical jargon into easy-to-understand language. My goal is to make shopping for speakers and amplifiers simple. After all, this stuff is supposed to be fun! Outside of work, I'm a hobbyist photographer and enjoy visiting our national parks.
More from Kramer Crane
Items installed:
Kenwood DPX-501 CD player
Rockford Fosgate 5002 Power Series Amp
Rockford Fosgate 2002 Amp
2 Rockford Fosgate Caps 1 Farad Ea.
Infinity Reference Series 6X9's
4 Rockford Fosgate P2D410 Subs
2 Kicker CompVT 08CVT654 Subs
Installation Description
The head unit I thought was going to be a problem but Crutchfield sent some step by step instructions that made the job a cake walk. They also sent instructions with the 6x9's which might have also been a problem if it wasn't for Crutchfield ........Good Lookin Out Crutchfield
Q&A Section
Why did you decide to upgrade your A/V system?
Wanted people to hear me comin' and now they do.
What's the first thing you show people about your installation?
My Radio
Why did you choose these products?
Rockford Fosgate is the best the in amps and subs, Kenwood is the best in dash units and Infinity well the name speaks for its self!
What was the most difficult part of the installation?
The radio but Crutchfield made it easy with the step by step intructions they sent with the product and answered any questions I had with no problem.
What plans, if any, do you have for future upgrades?
Maybe the new Kenwood Excelon KVT-819DVD.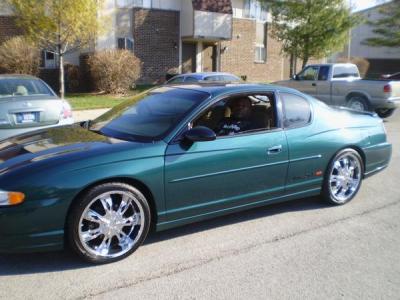 Great looking car with pretty sweet rims!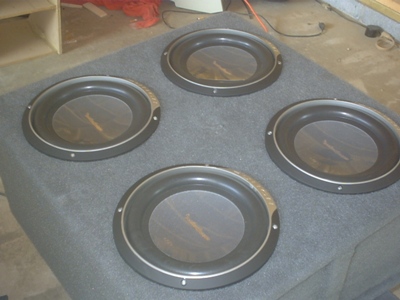 Custom made subwoofer box for the Rockford Fosgate subs.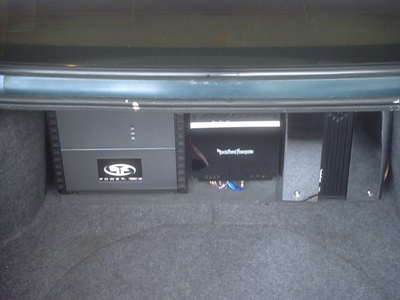 Amps and capacitor.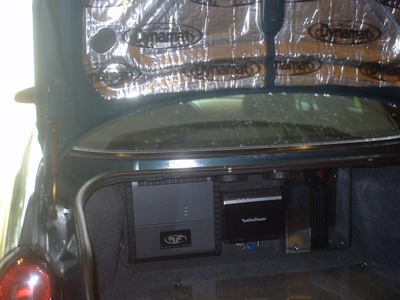 Dynamat trunk kit installed.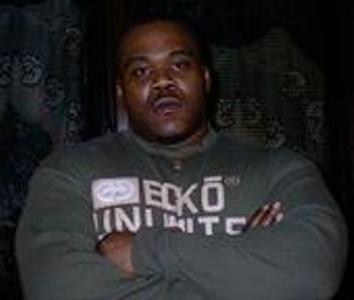 Proud owner of an incredible system