Andrew M's 2007 Kia Spectra
Kramer launched his career with Crutchfield in 2007. He spent eight years as a product advisor, delighting in helping customers choose the best solutions for their systems. His passion for A/V gear and new technology led to a specialization in speakers and smart home equipment, which he covers for the Crutchfield website and Discovery Book catalog.
More from Kramer Crane
Items installed:
JVC KW-XC700 CD receiver
Alpine 6 1/2 type S components front panels
Polk Audio MOMO 6x9 in boxes in back
MTX Jackhammer Dual JH-55 subwoofers in vented box
Alpine PDX amp 800 watts RMS
Installation Description
After my original car system was stolen, I spent 3 days installing everything this time around. I had everything bought at the time of installation and starting with the wiring. I worked all the way to the deck.
Q&A Section
Why did you decide to upgrade your A/V system?
Quality.
What's the first thing you show people about your installation?
Subwoofers.
Why did you choose these products?
Quality for the right price.
What was the most difficult part of the installation?
Hiding the wires.
What plans, if any, do you have for future upgrades?
FI BL 15" in vented box, 1600w amp RMS.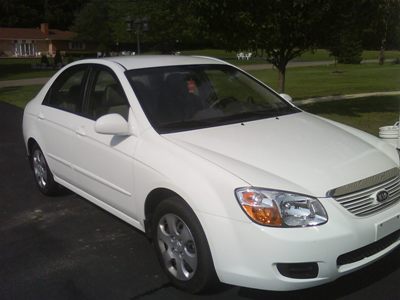 My 2007 Kia Spectra.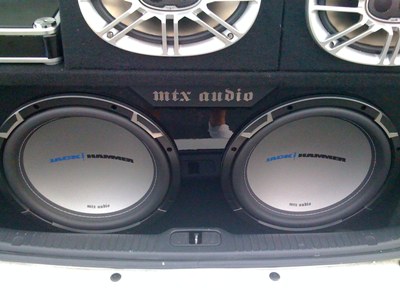 MTX Jackhammer subwoofers.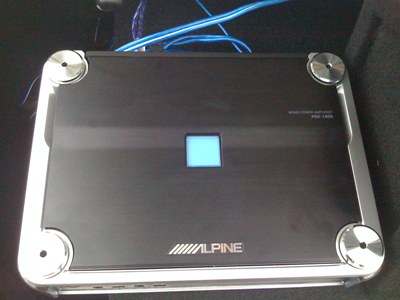 Alpine subwoofer amp.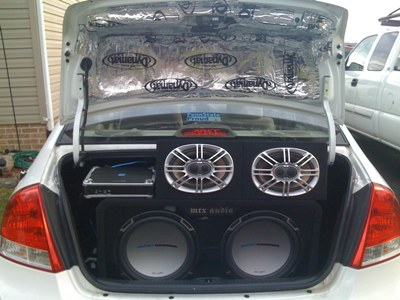 Dynamat keeps road noise and vibrations at a minimum.